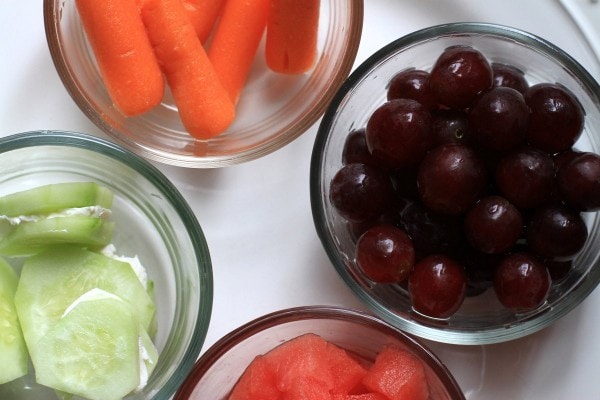 …and yet so easy to spend it on other things?
Why do we balk at paying $6 for a pound of local chicken, but not at paying $5 for a cup of coffee?
Why do we hesitate to buy a $5 watermelon, but not to sign up for a cable TV or a cell phone contract (if you went without cable or a cell phone, you could buy a lot of watermelons every month!)
Why do we all think local eggs are way too expensive, but not that driving here, there, and everywhere is way too expensive?
Why do we buy junky cereal to save a dollar or two, but then order $20 takeout on a busy night?
I find myself thinking this way more often than I'd like, and lately I've been pondering why that is.
Why am I trained to put such a low value on good food and a high value on other things? Why do I think more carefully about my grocery budget than I do about my gas budget?
I think the gas is easy to ignore because I don't have to pay for it upfront. If I had to deposit $20 into my car before I drove somewhere, I'd probably think more carefully about my driving.
And the takeout and coffee tempt most people because of the convenience factor.
But really, I'm wondering if for most of us, these thoughts arise because high quality food isn't a high priority. If we thought buying good food was super-duper important, we could probably think of ways to make it happen.
(disclaimer: people who live on the poverty level are obviously exempt from this…in survival mode you probably don't have cable, $5 coffee, and takeout meals.)
I think it's sort of like how we say we have no time to spend with our kids, but then we find time to be on Facebook for an hour (or three!)
And we think we have no time to exercise, but somehow, we manage to not miss our favorite TV shows each week.
It's not so much a lack of time as it is a lack of prioritization.
And by the same token, our hesitance to spend on food is probably not so much a lack of money as it is a lack of prioritization.
Hmm.
I'm going to keep pondering this.
What do you think? Do you find it hard to spend on food but easy to spend on other things?
________________________________
Joshua's 365 post: A Macro Photo Request