Some of you wrote in wondering how to declutter with kids, so I've been wanting to write about this for a little while now.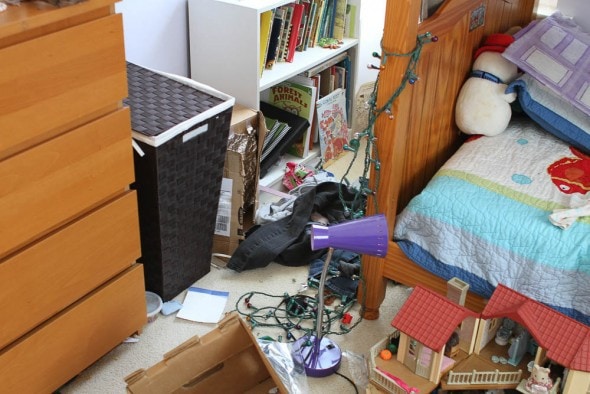 And then a post about parenting was making the rounds and got my wheels rolling on the topic even more.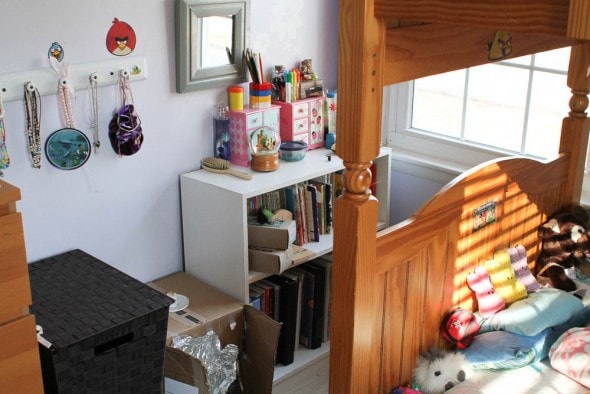 Basically, the mom who wrote the blog post was getting tired of her kids ignoring what she was saying, so she said she started some tough love parenting.
Part of this post was about how she'd warned her grade-school kids over and over again to keep their room clean or she'd take all their stuff and give it away.
So, one day when she (in her words) "hit a wall and cracked", she bagged up all of their stuff while the kids were at school and donated it.
I'm not opposed to donating extra stuff, obviously, but the swoop-in method is not how I choose to handle my kids' messes.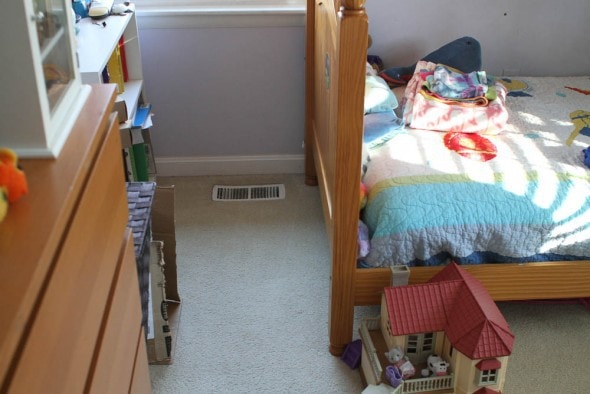 Why?
Swooping in and removing all the clutter wouldn't give my kids any skills to prevent this from happening in the future.
Stuff Management is an important life skill, so I prefer to do the (admittedly) hard work of sitting down with my kids and helping them go through their items.
Learning how to sift through messes and decide what's important to keep and what's not?
It takes practice.
When my kids are grown up, I want them to be armed with the skills necessary to manage their possessions, so I want to help them practice here.
Children do own things, and I think that should be respected.
I know not everyone sees it this way, but I do not consider my kids' stuff to be mine.
The house is mine, the furniture is mine, but the Calico Critters and the drawings and the stuffed animals and such belong to my kids.
The idea of taking away their valued possessions like a beloved stuffed animal or a favorite blanket, or a toy they saved up to buy makes me want to cry, actually.
I'm all for being firm and having high expectations for my kids and whatnot, but it would break my heart and my kids' hearts if I took all of their things away.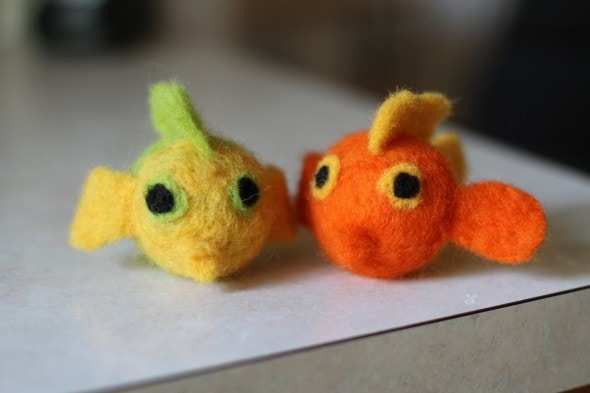 It's one thing to throw away a broken fast food toy, but to add a beloved stuffed animal to the garbage bag is another thing entirely.
That's why I think clutter should be sorted through if at all possible.
I have the power to take my kids' stuff away, certainly, but I'm not sure that's a wise use of my power, especially when another option to teach Stuff Management is available to me.
I am at least partially responsible for my younger kids' clutter buildup.
A big part of Stuff Management is maintenance.
When I fall down on my parenting job and am not consistent at making sure my two youngest do daily maintenance, it wouldn't exactly be fair to place all the blame for the mess on them.
I mean, they're not that old, and part of my job as a parent is to make sure that they're keeping up on their messes.
Plus, heaven knows how overwhelming my laundry room looked to me, so imagine how a few months' worth of mess seems to grade-schoolers!
They need someone to walk beside them and help them get the mess back down to a manageable level.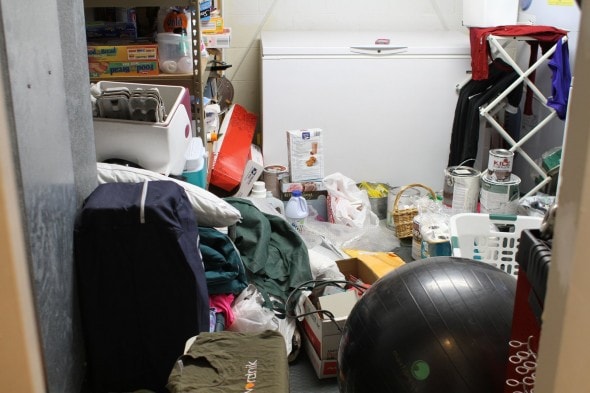 I let clutter build up too, and I'm an adult.
For me to lose it with them over their room when I let my laundry room get to the state you see in the above photo…well, that would show a tremendous lack of self-awareness on my part.
I think it's important to have the humility to acknowledge that we parents struggle with a lot of the same things our kids do, you know?
Suffice it to say that at least in my household and for my kids, decluttering WITH them seems to be the right choice.
I've been fairly faithful at involving all of my kids in the process of decluttering and mess-clearing ever since they were very young, and I'm pleased to say that my older two very rarely need my help anymore.
I guess you could say they've kind of graduated from my decluttering school.

I'd love to hear your thoughts on this. Do you lean more toward the bagging up method or more toward my method?