On Tuesdays and Thursdays, I post a picture and just a few words.
Last week, I was writing a post for Rent.com about Valentine's crafts to do with kids, and I wanted to include origami hearts, because they're super easy to make.
But I couldn't quite find what I wanted on the interwebs (and besides, the process of using an internet photo is a pain because you have to email the owner and ask for permission.)
So, I had Lisey fold some for me.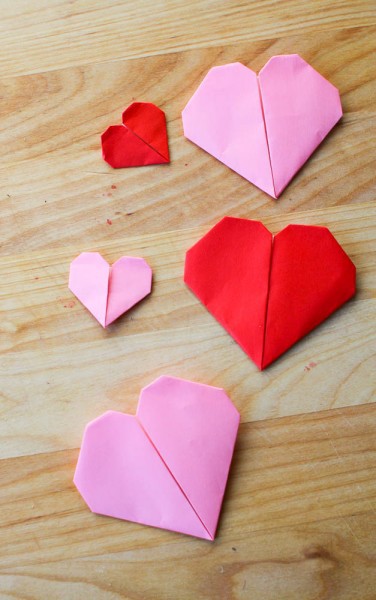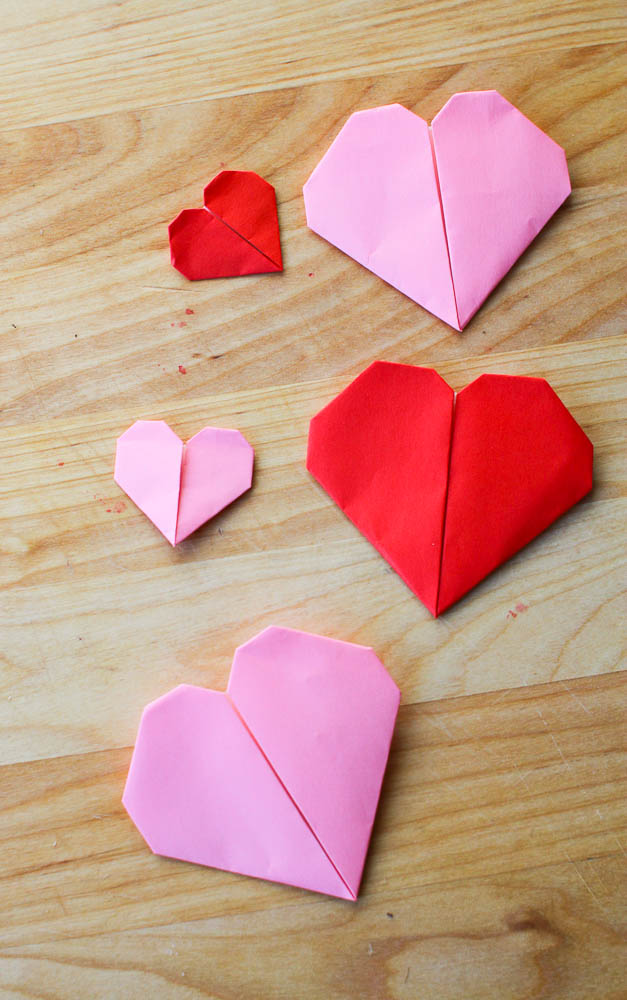 Whenever I need to use someone else's photos for a writing project, I'm always reminded that blogging is so much simpler when you can provide your own photos. There's no worrying about copyright and crediting…if it's yours, you can use it however you want.
So, yay for DIY blog photography!
(and for a household origami artist. 😉 )