I was thinking about this the other day as I was eating some (out of season) (not-local) blueberries, which were ridiculously tasty.
And I realized that if I had a magic wand that could make one food so affordable that I could eat it with abandon every day, berries would be it.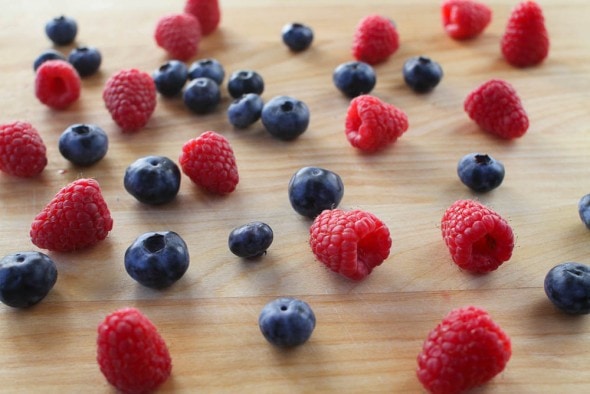 Enough organic, local berries to eat every day…that would be heaven.
(I realize that if I had them every day, I probably would cease to value them in short order. Let's ignore that for now, though, ok?)
I'm cheating here by picking two, but second on the list would be fresh scallops. Not the little teeny bay scallops, or the kind that come floating in the off-tasting liquid, but the really super expensive $25/pound dry scallops (they're just called dry because they're not sold in liquid) that cook up into little bits of heaven.
______________
All right, so it's your turn now. What one food would you magically make affordable?
(For the purposes of this question, we are completely ignoring the health value of whatever you pick. It can magically be healthy too. 😉 )