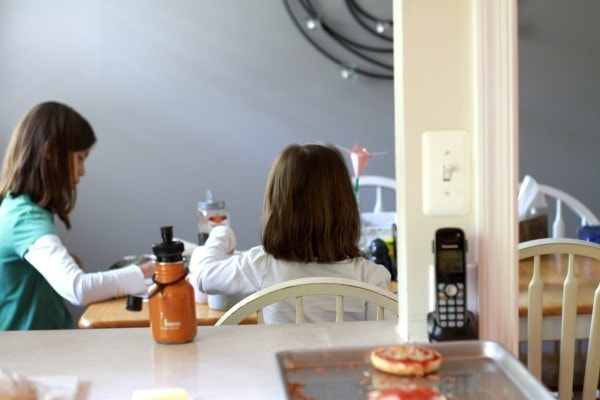 Well, we were making a bit of art, as part of my monthly do-a-craft-with-Sonia-and Zoe thing I'm doing this year. We made fancy paper snowflakes in January, glitter playdough in February, and, um, nothing in March.
Whoops.
But we did squeeze in this April craft (I'm posting about it in May, but I'll have you know that we did do this in April!)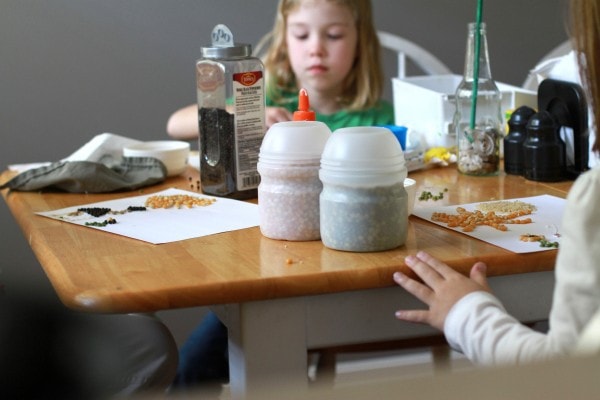 My mom used to let my siblings and me make these when we were kids, but this was the first time I'd shown my kids how. They were pretty skeptical at first ("What are we going to make with peas, Mommy???"), but they all had a delightful time.
This is a great way to use up pantry staples that are past their prime, and I hereby declare that if you use those things to make a mosaic, they are officially NOT food waste.
To make these, you just need to spread ordinary all-purpose glue to make whatever design you want.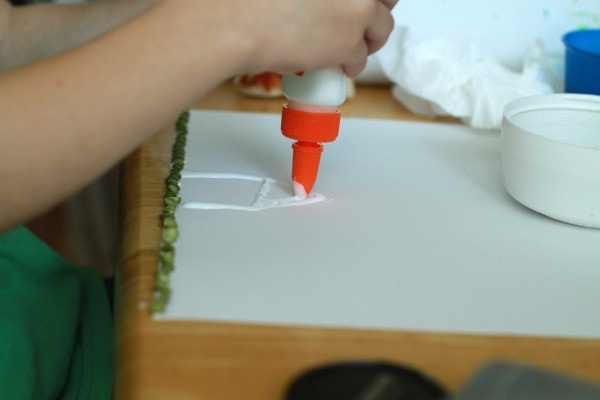 A heavy duty piece of paper works best for this as thin paper will become quite wobbly once the glue soaks in a bit.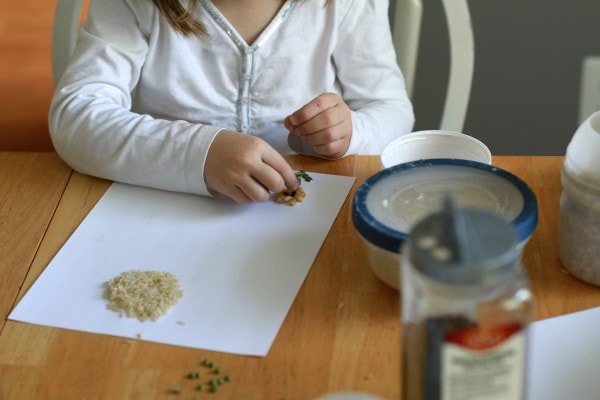 Then you can sprinkle or carefully place your dried food of choice on the glue to make your design.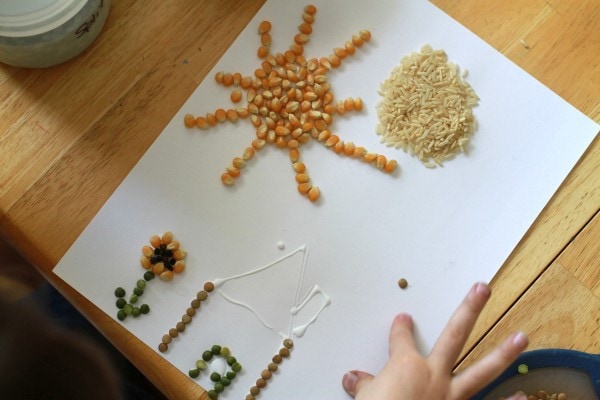 I remember making abstract designs that covered my whole paper when I was a kid, but all of my girls chose to make pictures.
In case you were wondering, the peppercorns are smoke coming out of Sonia's chimney.
And her sun has no rays because as she said, "Mommy. Realistic suns don't have those."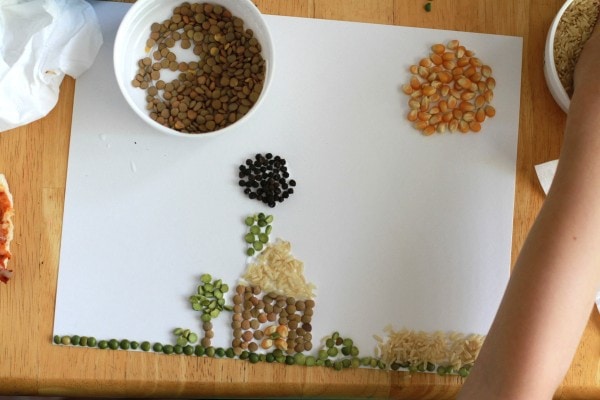 Right.
Duly noted.
Once the glue has dried, you'll probably want to gently shake the papers over the sink or trash can to make sure all the loose pieces come off. This will reduce the number of peas and lentils you'll find on your floor while the art is displayed.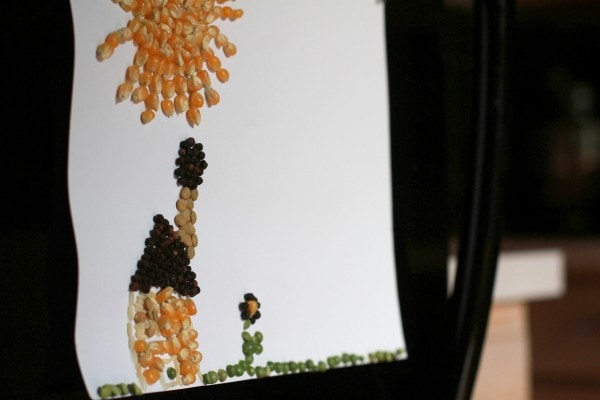 After your pictures have finished gracing bulletin boards or fridges, you can just stick the whole thing in your compost bin (I don't normally compost grain foods, but the small amount on these pieces of paper doesn't worry me.).
I hope you and yours have fun with this easy project.