What I Spent
A lot of times, I spend part of Sunday afternoon or evening planning out my week.
But I didn't do any of that this Sunday, which mostly is fine because on Easter, I hung out with my family and went for a bikeride with Mr. FG, and all of that trumps planning.
It did make for a haphazard week of grocery shopping, though!
I feel like this is becoming a habit for me…maybe I should treat a week with an organized shopping trip as an anomaly instead of the opposite. Ha.
On Saturday, I got my Hungry Harvest box ($15).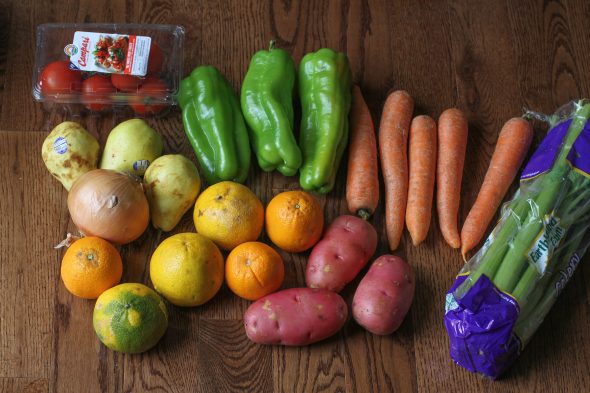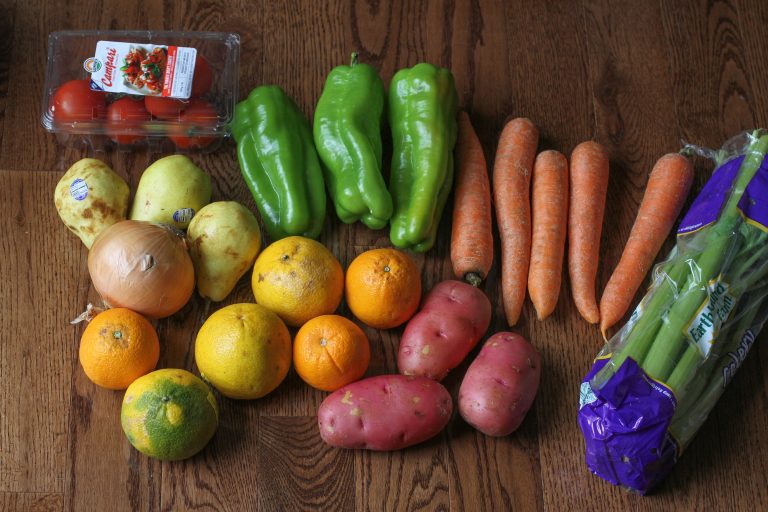 Then I went to a grocery store to buy a ham and a few other things for Easter dinner ($27.15).
Monday, I made a stop at a local grocery to buy things to make clam chowder ($12.13).
Tuesday, I went to Aldi and spent $26 to buy some necessities, including the ingredients for this week's new recipe.
Wednesday, I went to Aldi again (embarrassed face) and spent $40.
All told, that adds up to $120. So at least my multiple shopping trips didn't blow my budget!
April Spending
Week 1: $160
Week 2: $166
Week 3: $120
What We Ate
Monday night I took Lisey out for a birthday date.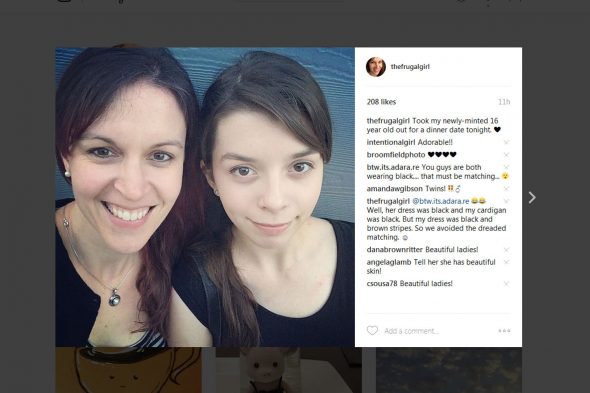 For my family at home, I left a pot of clam chowder and some loaves of French bread.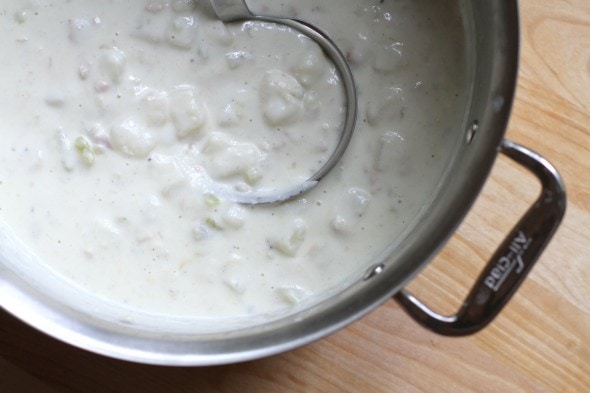 And I left instructions to cut up some oranges, but no one remembered to do that. 😉
Tuesday
I made bacon cheddar quesadillas, which we ate with fruit, plus chips and salsa/queso.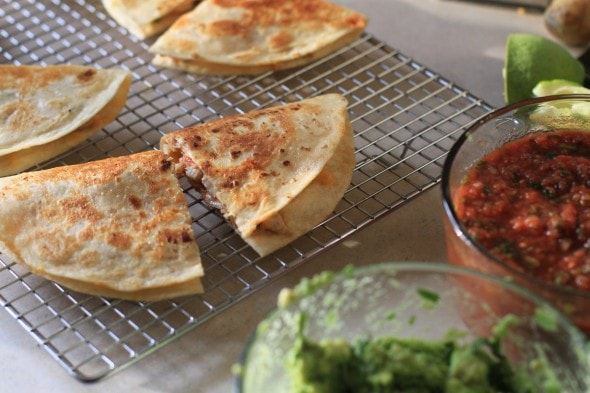 Wednesday
This is the night I tried the new Shrimp Cobb Salad recipe. We had toasted and buttered French bread too (leftover from Monday).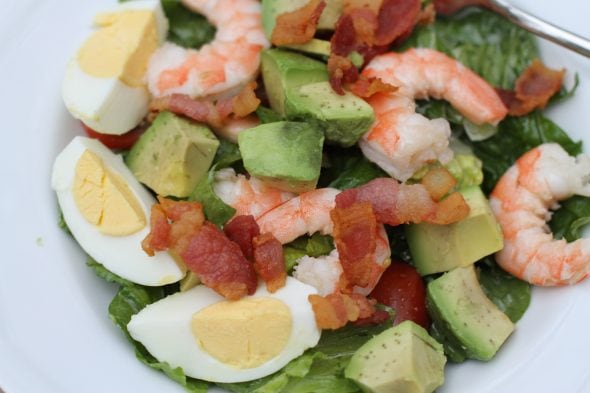 Thursday
We had a very miscellaneous night. Most of us had snacked late in the afternoon and weren't really hungry by dinnertime. So, we picked up a sub for Mr. FG and Sonia (the only two who were hungry!) and the rest of us just had a snack here and there once we got hungry.
(I, um, ate a bowl of Cheerios. Ha.)
Friday
I've got a lot on my plate today, so I'm going to call it early: I'm pressing the easy button and getting takeout pizza tonight. 😉
What have you been eating?
Dish in the comments!
Save