I know I said I was going to try a carnitas recipe this week, but I didn't get myself out to the store in time to buy the cut of meat it called for, so I pressed an easier button and made a Shrimp Cobb Salad from my ATK Quick Cookbook.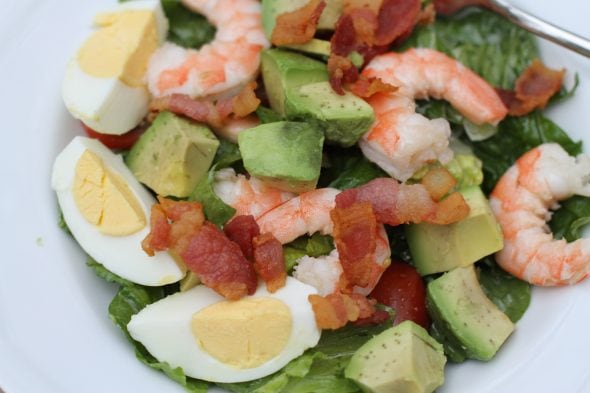 This was easy and yummy, although I left off the bleu cheese since no one here is really into cheeses that are a bit pungent.
And since Zoe is allergic to shrimp, I just put cubes of ham into her salad instead of the shrimp.
Anyway, I think this one will be in rotation especially during the summer months.
Next Week's Recipe
To switch things up, I'm going to try a side dish: proscuitto-wrapped asparagus.
Your turn!
What new recipe did you try this week? And what are you planning on for next week?