First, here's how last year's spending stacked up.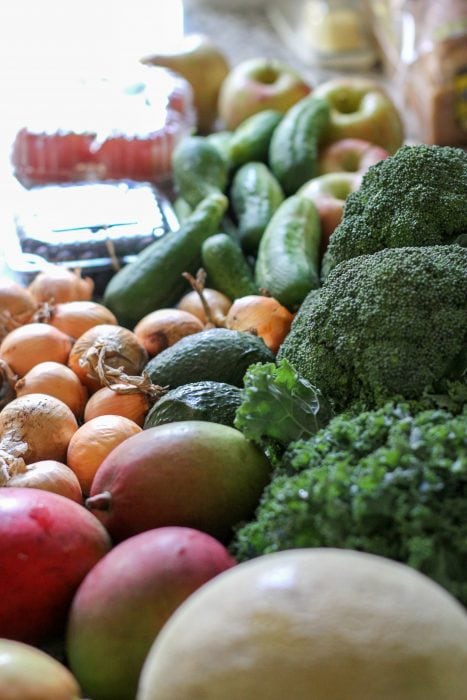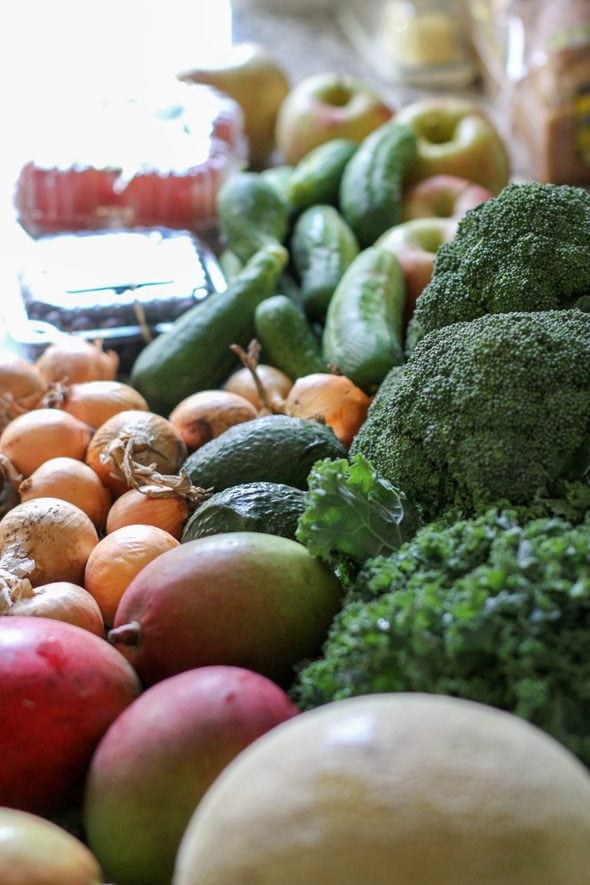 2018 Grocery Spending
January: $544
February: $588
March: $641
April: $728
May: $535
June: $749
July: $578
August: $498
September: $598
October: $628
November: $587
December: $661
$7332 total
All of that averages out to $141/week which is perfect, since I usually aim for my average to be about $150/week.
It's 2019, so I'm starting out with a fresh $7800 budget to feed us this year.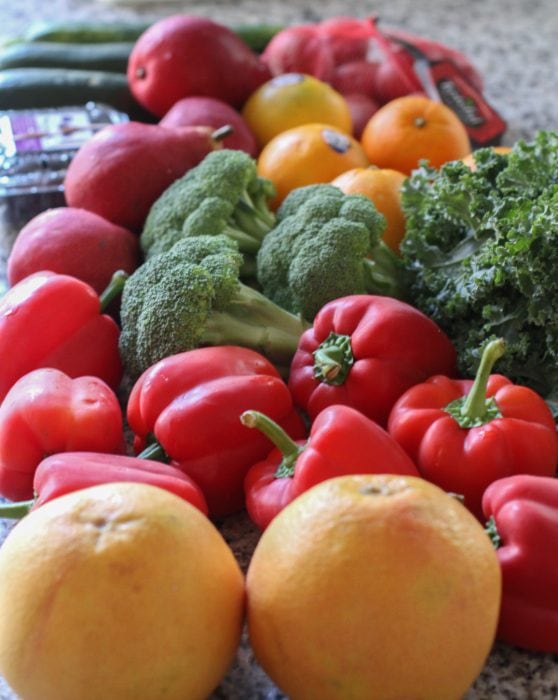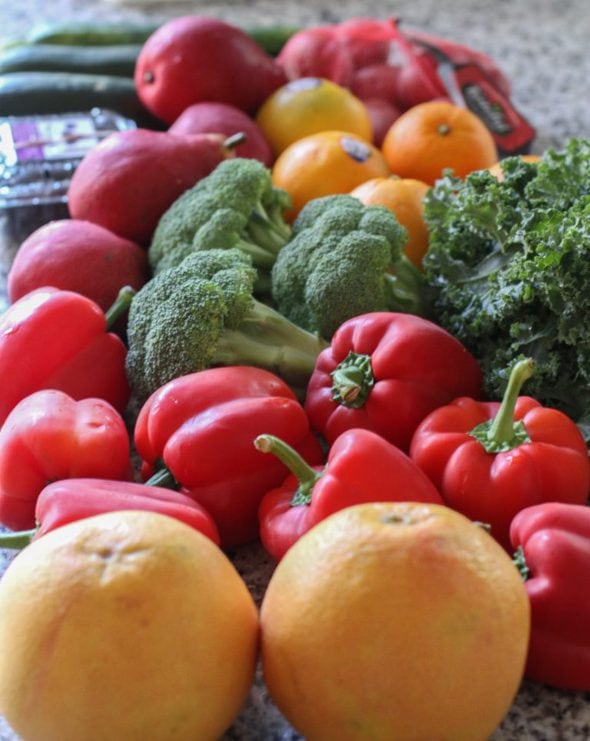 What I Spent
I spent $90 at the grocery store, plus $25 for my Hungry Harvest box.
What We Ate
Saturday
We were at my sister-in-law's house for a belated Christmas gathering with some relatives from Mr. FG's side of the family.
I brought honey-glazed pan rolls, which will come as no shock to any of you.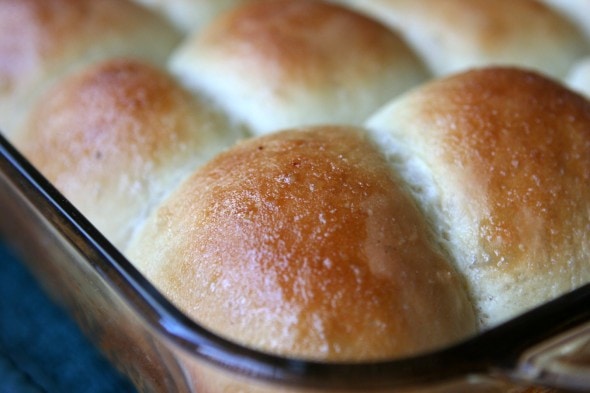 And I also brought a pan of scalloped potatoes.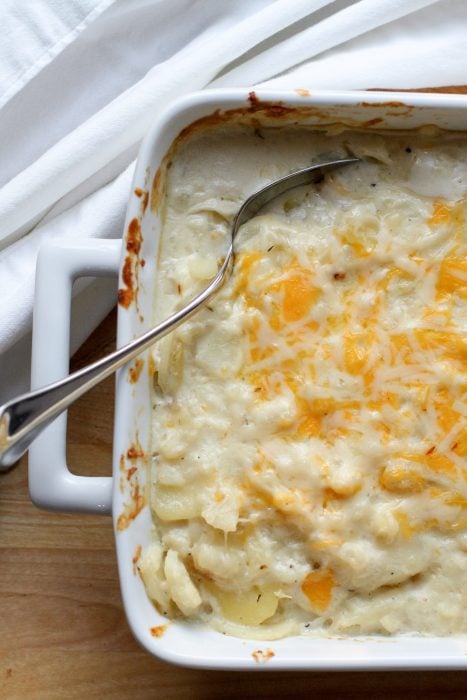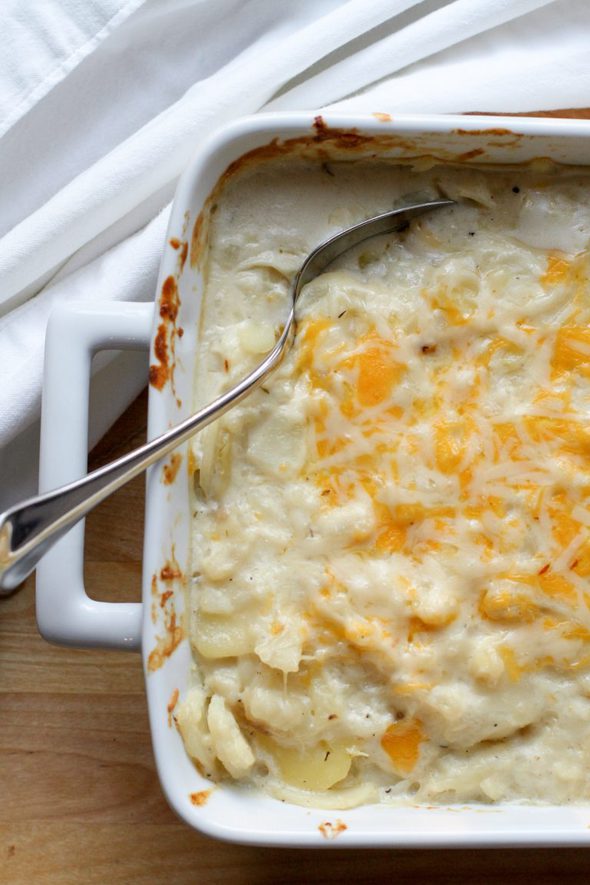 And guys, I realized something: the recipe I use is naturally gluten-free!
The sauce just thickens as it cooks with the potatoes, so it totally works for people who can't have gluten.
(There were some gluten-free people there, and while they couldn't eat the rolls I brought, at least the scalloped potatoes were fair game.)
Sunday
We had a rather fend-for-yourself evening of eating leftovers.
Monday
We went over to my brother's house for New Year's Eve, and we had a snacky kind of dinner (I brought a cheese, ham, and cracker plate, plus some fruit).
Tuesday
Sonia and I tried a new recipe (from Dinner Illustrated*) for polenta topped with sausages and a tomato sauce.
I thought it was tasty, and it's kind of a quicker, less fancy version of the Parmesan polenta with red sauce recipe I posted recently.
*Amazon generally has used copies of Dinner Illustrated, so check for those if you want to buy this book!
Wednesday
I made chicken katsu with tonkatsu sauce, also from Dinner Illustrated!
Thursday
We had Thai chicken soup from, um, Dinner Illustrated. Heh. It was really tasty. And dairy-free, which is fabulous for Sonia.
Friday
<looks around sheepishly> I'm going to try a beef noodle bowl recipe from Dinner Illustrated.
It's been a Dinner Illustrated week around here!
What did you have for dinner this week?