To wrap up breakfast week, I have some breakfast accessory recipes, if you will. 😉 I don't always make these two items when we have breakfast for dinner…sometimes we just have plain orange juice and regular syrup, but when I'm feeling more inspired or have more time, I use these two recipes.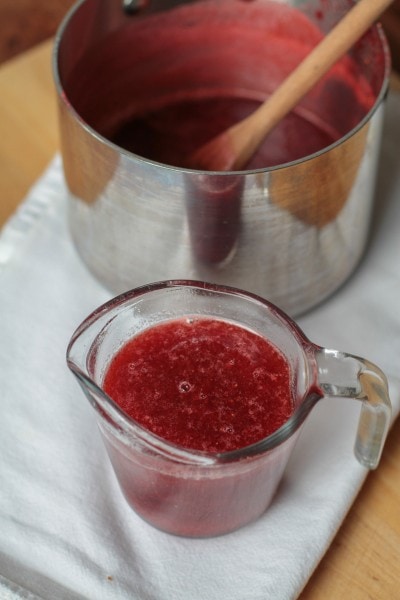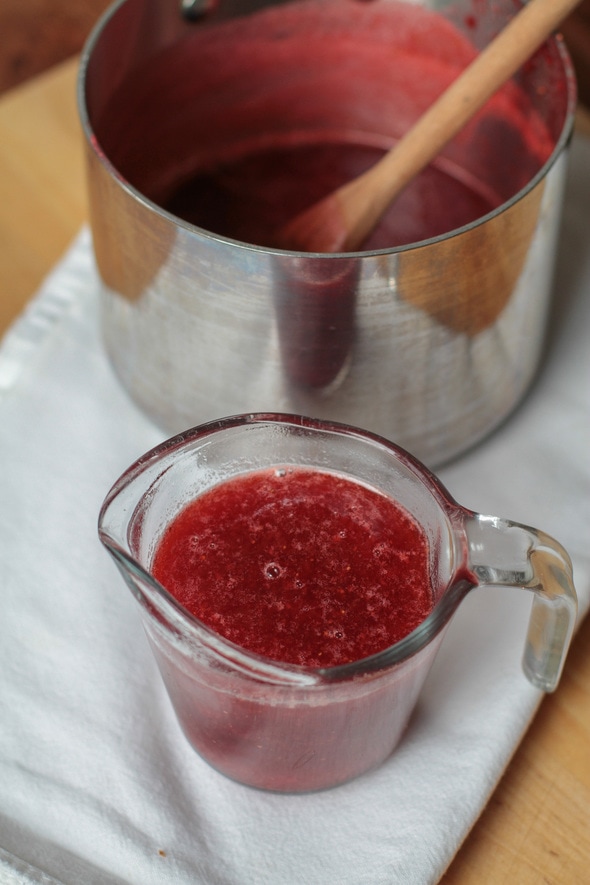 Strawberry Syrup
Ingredients
2 cups frozen strawberries (you can use fresh, but they're usually more expensive)
1/2 cup water
2 cups sugar (I've successfully used 1.5 cups and it was still very sweet)
Puree the strawberries in a blender or food processor until smooth(you can leave a few chunks if you prefer). Combine berry puree, sugar, and water in a saucepan, and heat to boiling, over medium heat, stirring occasionally.
Reduce heat and boil for five minutes. This can be served warm or cold…it will be a bit thicker if you let it cool first. Store in the refrigerator.

Orange Julius
(or Special Orange Drink, as it's called at our house!)
This recipe calls for a small can of orange juice concentrate, but those are a lot more expensive per ounce than the larger cans are. So, I buy a large one, scoop out half the can, and put the other half back in the freezer to use later.
You can reduce the sugar if you like, and you can also reduce or leave out the vanilla if you're not a fan of it.

Ingredients
1 cup water
1 cup milk
1/2 cup sugar
1/2-1 teaspoon vanilla
6 oz. frozen orange juice concentrate
10-12 ice cubes
Combine all ingredients in a blender, and process until smooth and thick. Serve promptly.