Like most people, I expect the vast majority of stuff on the internet to be free, and so I'm usually loathe to pay for a website. But, I have to give a huge thumbs up to Cook's Illustrated's website.
It costs $24.95 a year (edit: It's now $34.95 a year), and it's so worth it. Members of the website have access to every single recipe, review, and taste test Cook's has ever done.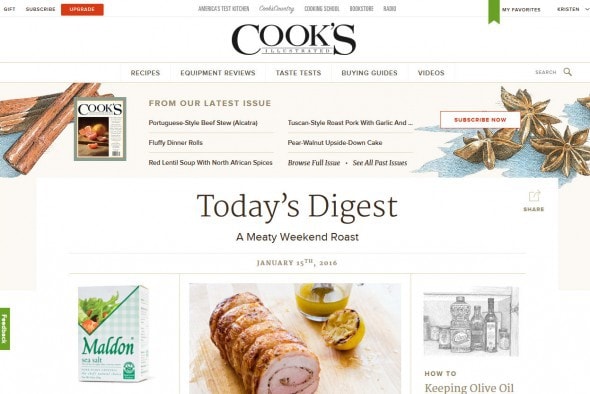 If you're in the market for anything kitchen-related, the reviews are worth their weight in gold. This can be a big money saver, as it often happens that the most expensive pot, pan, dish, or appliance is not the best.
A $9 baking pan beat out pans that cost upward of $100, a $50 dutch oven was just as good as the $300 version, and so on. Then too, if you read the reviews, you can buy a kitchen item that will perform well and that will last, saving you money in the long run.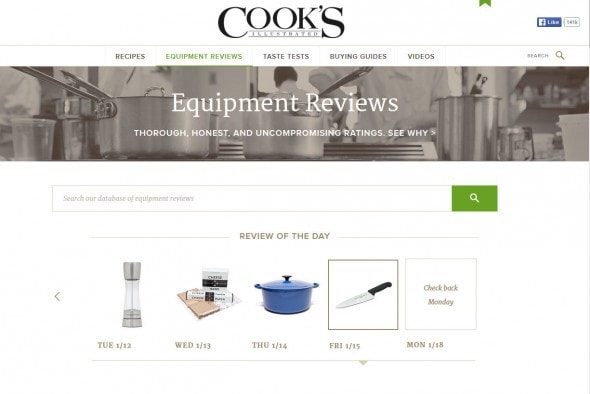 The recipes are exceptionally good too. Cook's has helped me finally figure out how to make rockin' homemade pizza (grilled, regular, and deep dish!), how to grill a tender London Broil, how to make flavored iced tea from scratch, how to make the best grilled hamburgers and much, much more.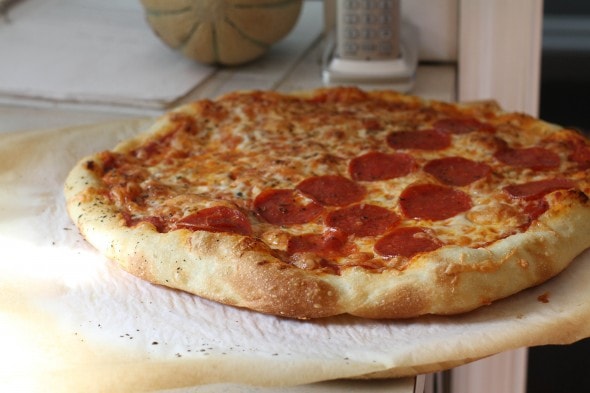 Considering how much it costs to eat a dinner out, if the Cook's website inspires you to eat just one meal per year at home, it will have paid for itself.
Cook's publishes a magazine (duh!) which costs about the same as the website membership, but I think the website gives you far more bang for your buck. And lucky me, my library carries Cook's, so I can get the issues for free.
So, if you're in a recipe rut or need some new kitchen equipment, I highly recommend joining this site. You can get a 14-day free trial which will allow you to check out the site and make sure it's a fit for you.
If you join, let me know if you'd like some recipe recommendations…I have lots of favorites!