"These" being roller assemblies for my dishwasher.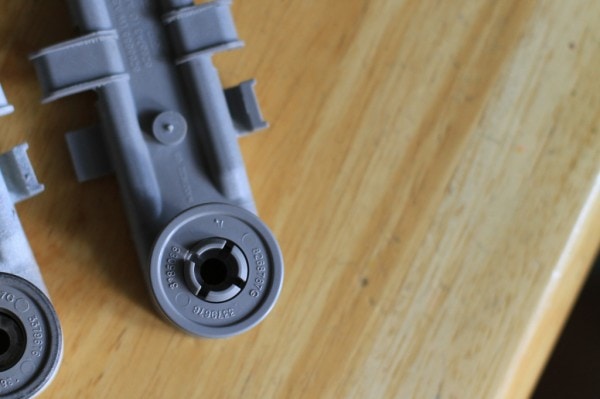 They're small plastic parts that keep the top rack of my dishwasher on the track. As you can see, years of washing had deteriorated the plastic.
(old one on the left, new one on the right)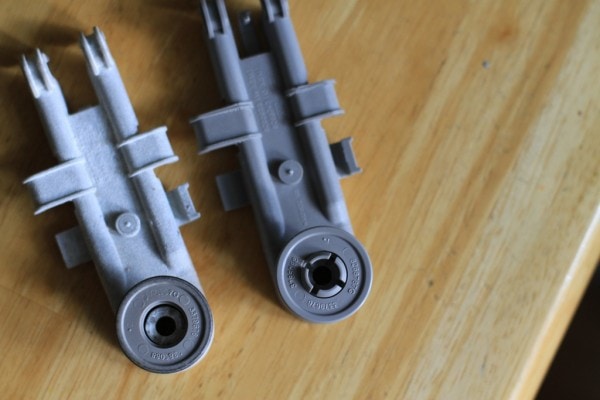 This meant that almost every time you pulled the top rack out, it fell off the track, sending the dishes southward.
(If you pulled it out just right, it would stay on the track. But 0% of my children could manage this feat.)
Mr. FG poked around on the internet and found the replacement part. We ordered two because it's clear that another of these pieces is starting to wear out as well.
So, for the moment, I have a functioning dishwasher rack and one backup roller assembly.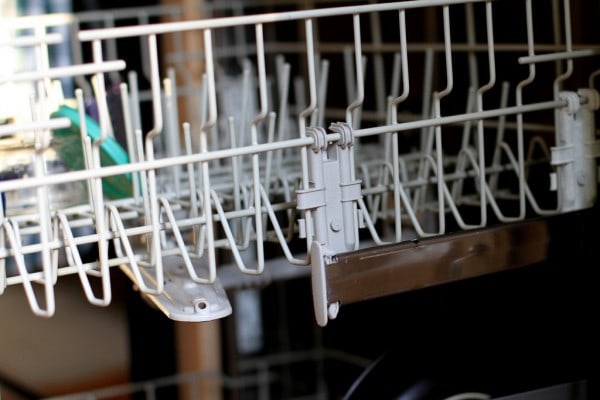 I do think it's completely ridiculous that this small piece of plastic costs $20. I don't know a lot about plastic manufacturing but I just can't imagine that it costs anywhere near $20 to produce one of these.
And since most of the part stores were charging around the same price, I think the manufacturer must be the one pocketing most of the profit.
Anyway, I feel really annoyed about having to fork over $50 for two pieces of plastic.
On the other hand, $50 is a lot less than the price of a new dishwasher.
And installing little plastic pieces is a lot less work than replacing a dishwasher.
So, you know, it could be worse.
I just wish replacement parts were more reasonably priced….it would make it a lot easier to choose repair over replacement.
__________________________
Do you get frustrated by the price of replacement parts? And have you ever had to think long and hard about whether it was worth it to repair something?
(I did when I bought a part for my blender. I've now spent half the blender's value in replacement parts!)