(I include myself too, because heaven knows I'm no stranger to righteous indignation!)
I'm getting a bit ahead here, though, and you're probably wondering what in the world I'm talking about.
Every Fourth of July here in the USA, there's a hot-dog-eating content held in New York and people manage to eat 60+ hot dogs in 10 minutes in order to win prizes (the 1st place is $10,000!)
Even if you like to eat hot dogs, the spectacle is sort of disgusting. Sixty hot dogs and buns is just crazy.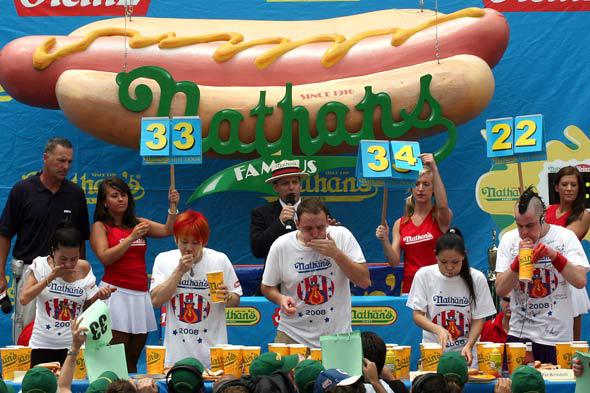 And if you're passionate about things like world hunger or food waste, watching someone down dozens of hot dogs can make you feel a bit righteously indignant.
Why would you wastefully stuff yourself with unnecessary food when people around the planet are starving?
Isn't this the opposite of compassion?
Pretty much every year, someone, somewhere has something disparaging to say about America's values, based on the hot dog eating contest.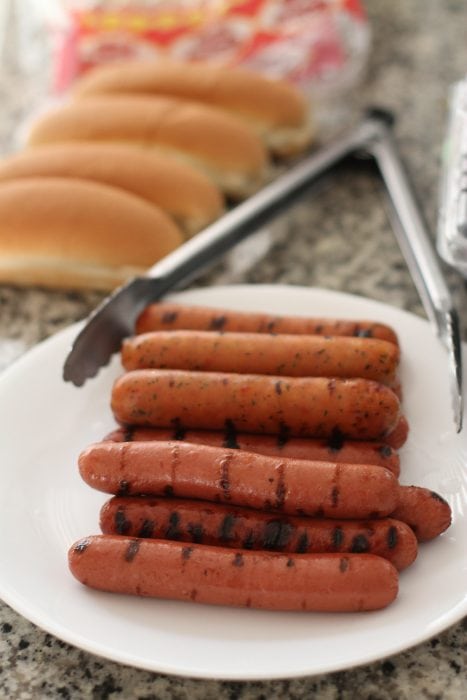 I'm not exempt from this…competitive eating is kind of gross to me. And watching competitive eating shows is sort of like watching trashy reality TV: the behavior is so unusual and beyond our comprehension, it makes us feel self-righteous and we look down on the people we're watching.
But what I realized this year is that competitive eating is just as easy a target as reality TV stars. None of us are going to walk around orange-skinned, half-naked in spike heels and have knock-down, drag-out fights in public. And none of us are going to eat 60 hot dogs in a day.
So, it's easy to look at that sort of thing and condemn it.
But in doing that, I think we give ourselves a free pass…when we're busy condemning someone else, sometimes we forget to turn an eye on our own behavior.
Could the starving people of the world have used those hots dogs and buns? Certainly.
Do competitive eaters need the food they're consuming? Nope.
But I don't think those are the questions we ought to be asking ourselves. I think we should look a little closer to home.
How many of us have bought food we didn't need?
How many of us regularly eat more food than we need?
How often do we buy food and let it rot?
Just how bad is our food waste problem?
The average American throws away 1.5 pounds of food every day.
And we waste 25% of the food we bring into our homes.
I don't know many pounds of food are consumed by competitive eaters in a year, but it surely must be negligible when compared to the amount American households waste on a regular basis.
That's sobering, isn't it?
But sobering is good, because if we realize our behavior is more reprehensible than that of competitive eaters, we might be inspired to do something about it.
Instead of wasting energy fretting about competitive eating, which we can do little about, let's pour that energy into being more responsible food consumers ourselves.
Need some help getting started?
These are my top ten ways to stop wasting food.
Also, here's how I manage to keep my food waste low while still buying plenty of produce.
_______________________________
What do you think? I'm so curious to hear your thoughts on this topic!
Save