So, I had a bit of cilantro left in my fridge. It wasn't getting pretty dry and yellow. But not slimy.
And since I bought a nice new bunch of it to use in a batch of Chicken Tacos, I thought it made sense to focus on using up the nice fresh cilantro instead of the old yellowed stuff.
(Incidentally, if you haven't made the chicken tacos yet, you should. Soon.)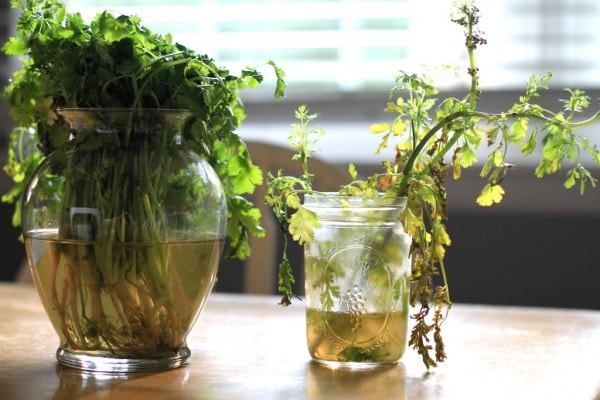 I also had a few more power outage casualties…a bag of cheese went moldy long before it should have, and I discovered mold in a nearly full jar of tomato sauce from my fridge. Apparently it just didn't stay quite cold enough in every part of the fridge while the power was out.
Hopefully that's the last of the storm-induced food waste, though.
________________________________________________
How did you do this week?