tuesdays = a photo and a few words
(I'm putting the hamster alert up there because when I did my reader survey, one reader said she had to unfollow me on Instagram because there were too many hamster photos and hamsters squick her out. So, dear reader, wherever you are, stop reading today's post now!)
As you know, Sonia and Zoe both got hamsters last year.
(after all those calculations)
Wilson, Sonia's hamster, is still doing great.  Sadly, Sheldon, Zoe's hamster, got some sort of cold/respiratory bug, and he didn't make it.
Sheldon was very possibly the most loved hamster in all of history, so this was pretty sad for Zoe.
Joshua helped her bury him (he always helps his sisters bury their pets), they made a slate gravestone with chalk letters, and Lisey said a few words about Sheldon when they buried him.
I love how kind they were to Zoe.
Even though no hamster will probably ever be quite as loved as Sheldon, we went out and helped Zoe pick out a cute new little hamster.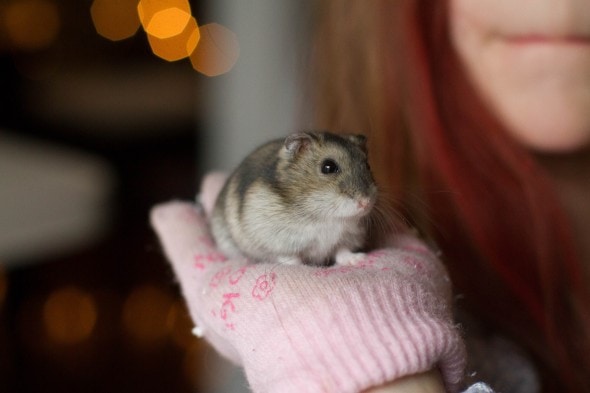 She named him Huckle, which seems like a perfect name for a hamster.
He's been busy adjusting to his new surroundings these past few weeks, and he's now getting tame enough for Zoe to pick him up and hold him.  This is making her hamster-loving heart pretty happy.
And I think eventually she might come to love him almost as much as she loved Sheldon.