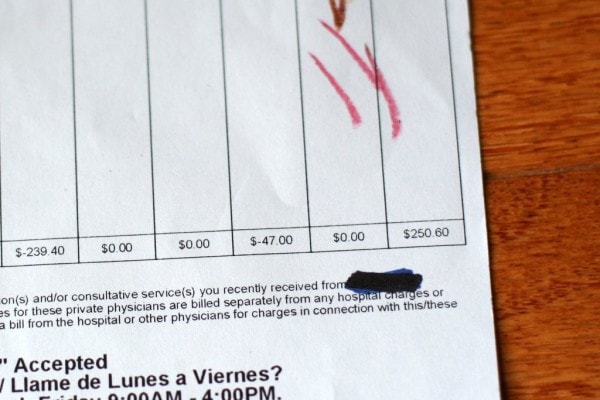 Remember Zoe's ambulance trip to the ER back in May? Well, the bills have started to roll in from our 6 hour stint in the hospital (they actually didn't treat her in the hospital at all…they just monitored her. All the medical help was delivered in the ambulance and she was pretty stable and calm by the time she arrived at the hospital.).
So far, we've paid a $125 bill, and now this $250 bill has come.
Why is it so much if we have insurance? Well, each person on our insurance plan has a $200 deductible to meet each year before services are covered at 80-90%, and Zoe had met $0 of her deductible.
It hurt a little to pay the deductible, but I comforted myself with the thought that at least anything else that happened to Zoe this year would be covered.
Not so. While talking to the phone rep, I received the unfortunate news that the plan year resets on June 1st, so we paid $200 to meet Zoe's deductible, and it only lasted for a week or two.
Boo.
However, I'm the Pollyanna type, and I've managed to think of some things for which I can be grateful.
1. Zoe (and the rest of us) are rarely sick enough to meet our deductibles. We routinely arrive at the end of a plan year with only a minimal part of our individual and group deductibles met. Honestly, I can count on one hand the number of times I've had to take my children to the doctor for a sick visit in the last 5 years (and the other 5 years would probably only require my other hand)…their charts are filled with almost nothing but well-child visits, and I'm so thankful for that.
2. This is probably a one-time occurrence, not an ongoing illness, which means that in the grand scheme of things, it's really not that expensive. If our portion of Zoe's hospital bills are in the hundreds of dollars already after a 6-hour non-admitted, monitoring stay in the ER, I can only begin to imagine the hospital bills for children who have chronic or life-threatening illnesses. A couple hundred dollars is nothing compared to that.
3. I live in a country where good medical care is available and hospitals are plentiful. I've lived here all my life so I often take this for granted, but there are millions of people on this planet who live in countries where medical care is almost non-existent. That's just not the case here…the medical system isn't perfect, and not every physician is up to par, but it's as good here as it is almost anywhere else in the world (and the 911 emergency system here is pretty darn good too.).
4. We have insurance. It's not fabulous insurance (the stories I could tell you!), and since we're sick so infrequently, we usually end up spending more money on premiums than we would if we just paid for our doctor visits out of pocket. But, I'm grateful it's there in case something serious does happen to one of us.
5. We have the money to pay the bills for her care. For a lot of years, we weren't able to set much money aside into savings (despite faithful frugal living!), but we have more income now (yay for a career switch from warehousing!) and so we are in a better place. And though a hospital bill still isn't my favorite piece of mail, we'll pay it and we'll be fine.
6. Most importantly, Zoe is alive and well, and no amount of money would be worth trading for that. I'm so, so thankful for our 911 system, for the ambulance and for the paramedics who helped Zoe, and I'm VERY grateful that there's nothing seriously wrong with her (it was just a bad case of croup). We love our Zoe to pieces, and we'd all be a wreck if something happened to her.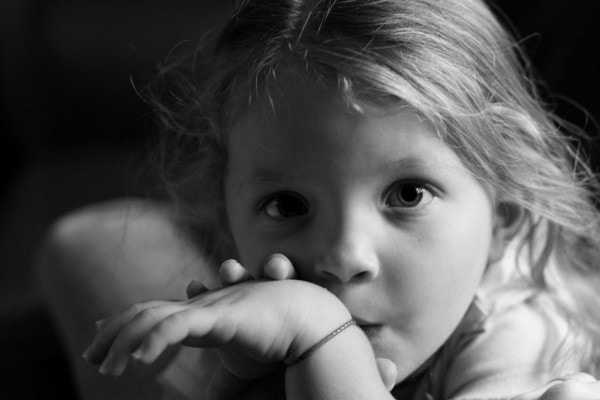 So yeah…an ER bill or two is not the end of the world. 🙂
Today's 365 post: Warning: This post contains a toad.