A bunch of you yesterday raised an eyebrow at me saying I added a carrot to my oatmeal.
And multiple people were wondering how I make an individual serving of oatmeal.
I was going to do a post about that today, but I need more time to put that together.
So. Oatmeal tomorrow, thankfulness today. 😉
This week, I am thankful:
for the beautiful snow that fell here
There is little that is more beautiful than slowly falling snow, in my opinion. And since it doesn't happen super often here, I am especially appreciative when it does.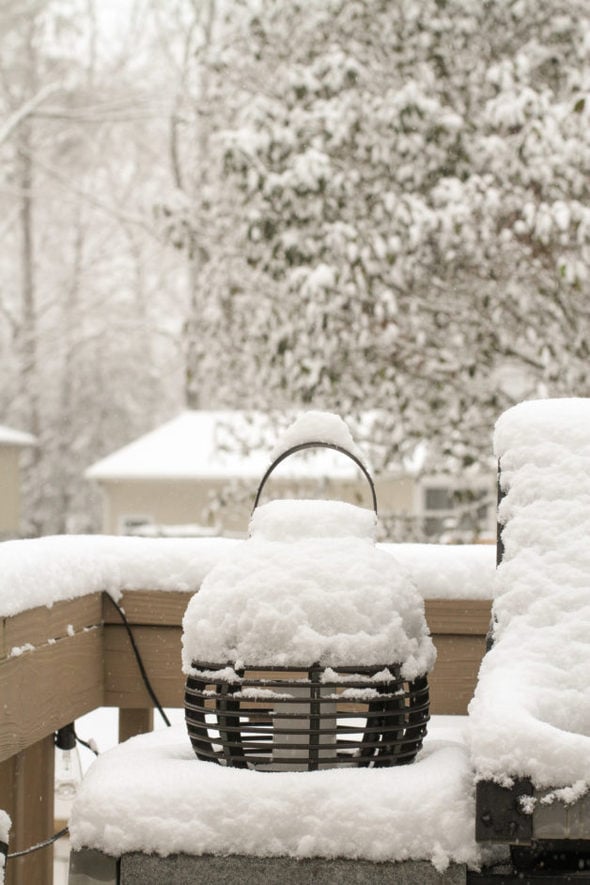 that our power was off for only half a day
The snow wasn't a problem, but the freezing rain afterward really did a number on the tree limbs here.
One right down my street fell on a power line, and I worried that since it was not a main-road issue, it would take forever for us to get service.
But it happened within half a day! I was delighted.
for power crews
I always want to cheer when I see the power restoration trucks roll down the street.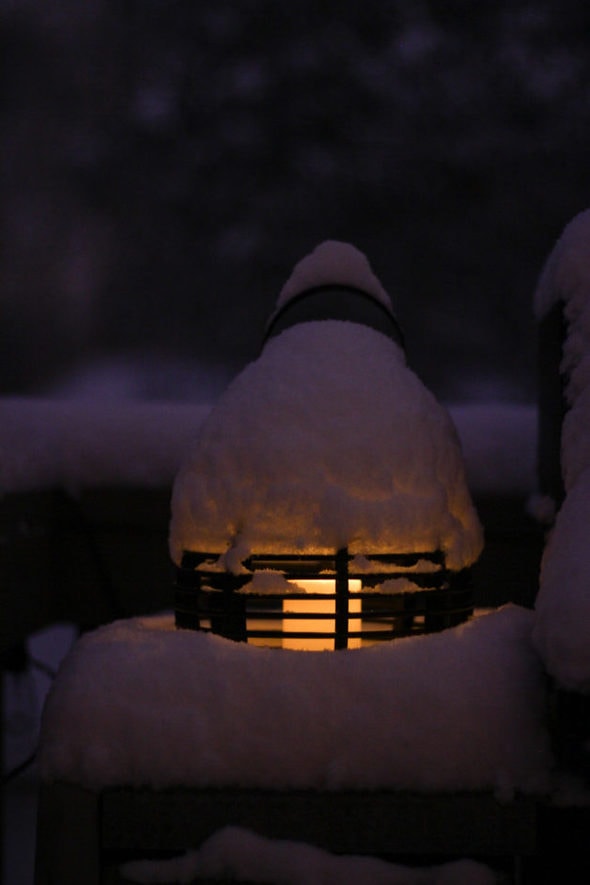 that we had our trees trimmed this past summer
The snow/ice combo knocked down plenty of twigs, but since we had all the iffy limbs removed in June, there wasn't anything big for the storm to bring down.
This is a case where an investment in tree trimming can pay off, especially if your driveway is under the trees (and ours is!).
It's pretty easy for even a small car repair to top the cost of tree trimming, and then there is the inconvenience of having a car in the shop.
Tree-trimming is much more convenient and affordable.
that Lisey does not, in fact, have a fever
Her work thermometer showed her having a 101 fever yesterday, so of course they sent her home.
But apparently that thermometer was malfunctioning, because our brand new thermometer here at home showed her having a normal temperature.
Whew.
for reliable internet
Being without the internet for half a day reminded me how much I depend on it.
I couldn't even read my biology textbook without the internet, because it's an online book.
So, I am thankful that we rarely have to deal with internet outages.
for the cute note I found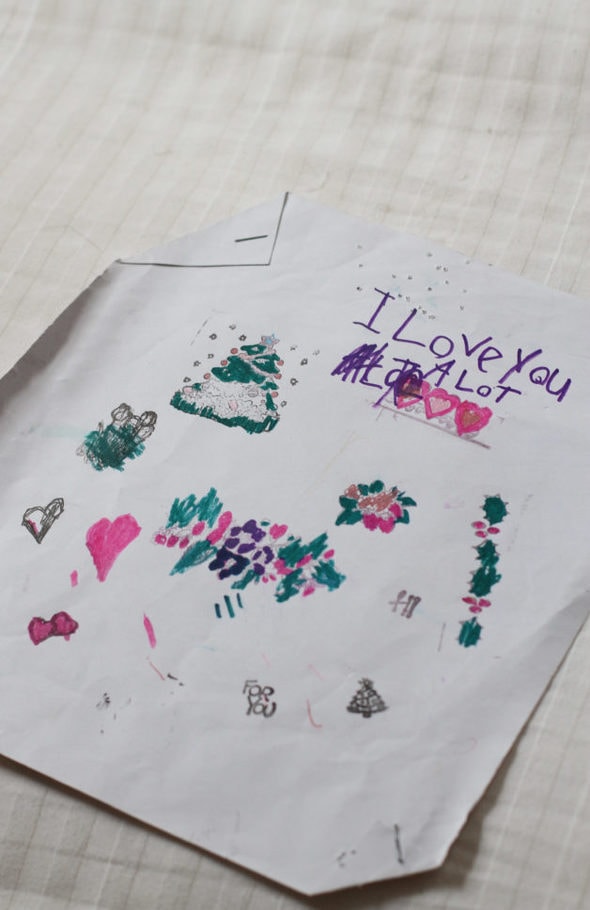 When I was cleaning out a bookshelf during the power outage, I found this little note Lisey had made for me years ago.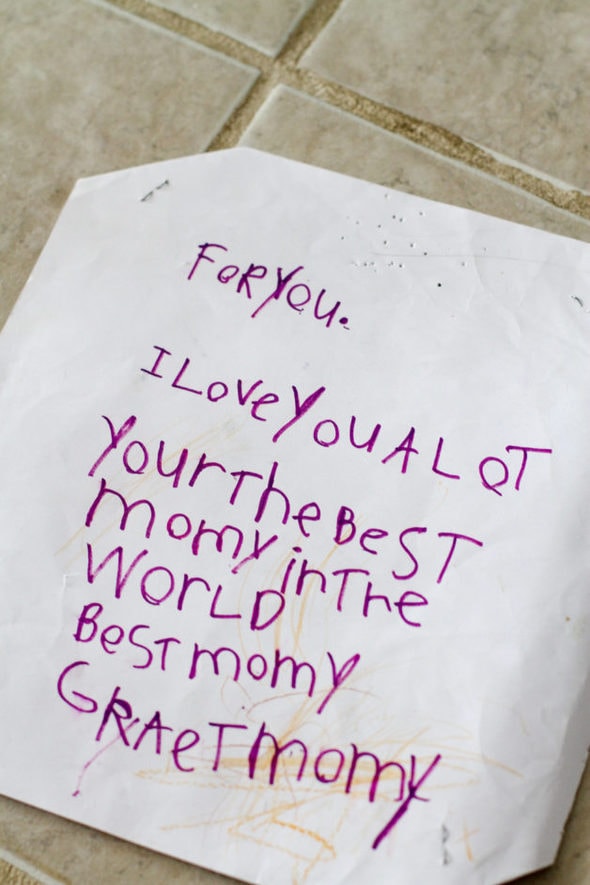 "best momy graet momy". So cute!
for a day without many obligations
I have a lot of stuff I need to do here at home, so I am thankful that the only scheduled thing in my day today is an allergy shot for Sonia.
for the cute Snoopy sticker from Sonia
She'd ordered it as a Christmas gift, but shipping being what it was then, the sticker arrived last week!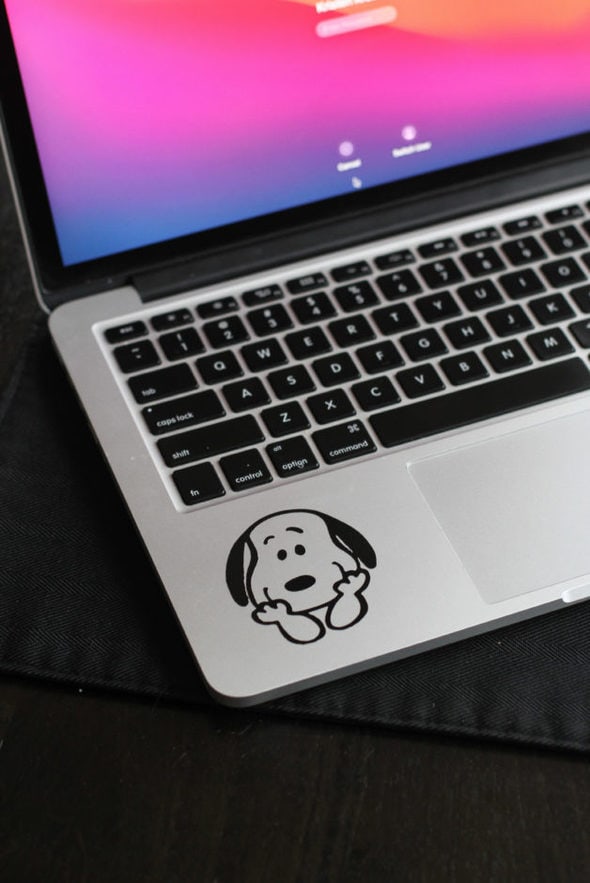 My laptop is looking extra cute now. 🙂
that contentment is not necessarily tied to circumstances
When things are going well, it seems easier to be content.
(Although given the number of unhappy people who are both famous and rich, I'm not entirely sure of the truth of that statement.)
At its root, contentment is an inside job, though, and I find that to be very comforting. If it's an inside job, then I have so much more control than I do if contentment depends on my circumstances.
I have a choice in the matter!
And that makes me feel powerful, not powerless.
What are you thankful for this week?