It's time for an Ask the Readers post, and this time, the question is from me!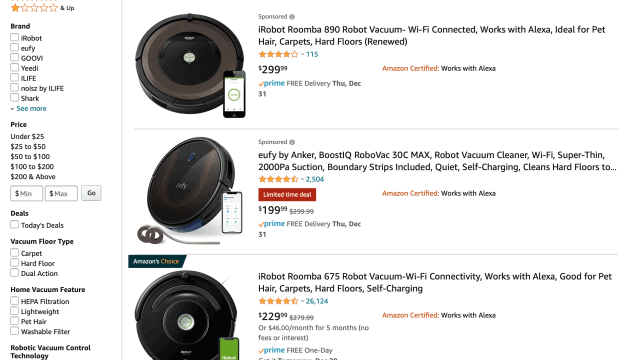 Lisey is really wanting us to get a robotic vacuum because she is tired of crumbs on our kitchen floor.
In fact, she decided that that would be her Christmas gift to the family as a group.
(I personally would probably not ever buy one of these, because a broom seems fine to me. The person assigned to sweeping just needs to actually do the sweeping more often. Ahem. But I'm fine with it if Lisey really wants us to have one.)
There are a million and one options out there, and she got pretty overwhelmed trying to figure out what would be the best one for us.
Pertinent info:
we mostly have hard surfaces (tile and wood), but also a little bit of carpet and a few rugs
we have steps going down from our main level, so it needs to know how to not tumble down the stairs
we don't need the fanciest, highest-level option. Mainly, she wants it to sweep the hardwood floors
I know there have to be FG readers out there who own robotic vacuums, so, tell me the good, the bad, and the ugly!
What have you liked? What have you hated? What features do you wish you had?
And thank you in advance!