This week, I am thankful:
for an out-of-season watermelon
My Hungry Harvest box included a little watermelon! And it was a lovely winter surprise.
I really love watermelon and MAN it's been a long time since I had one. Like…since last summer.
So this one tasted super good.
for a grocery store with a parking garage
Unfortunately, Aldi does not have this feature. But one of the Safeways near me does!
So, if you are willing to pay more for a quick grocery run, you can stay dry by using the parking garage.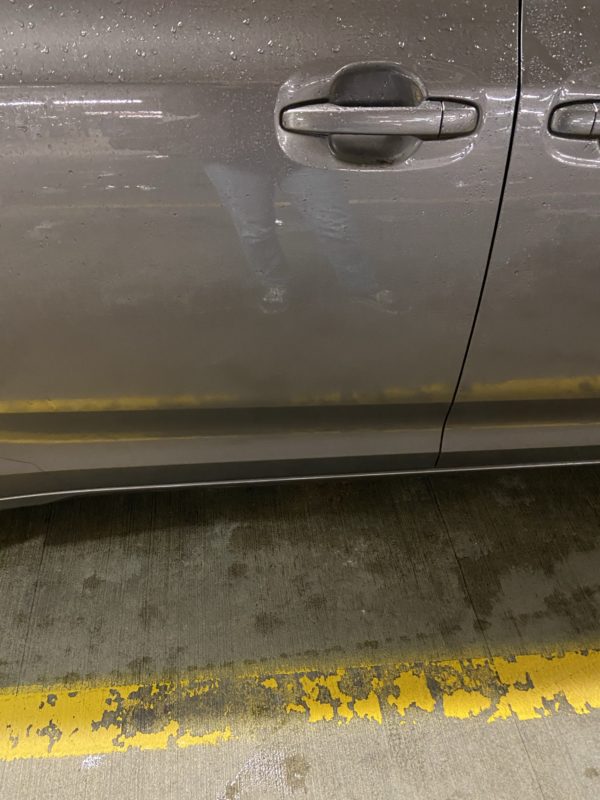 for blueberry pancakes
I am on a serious blueberry pancake kick lately.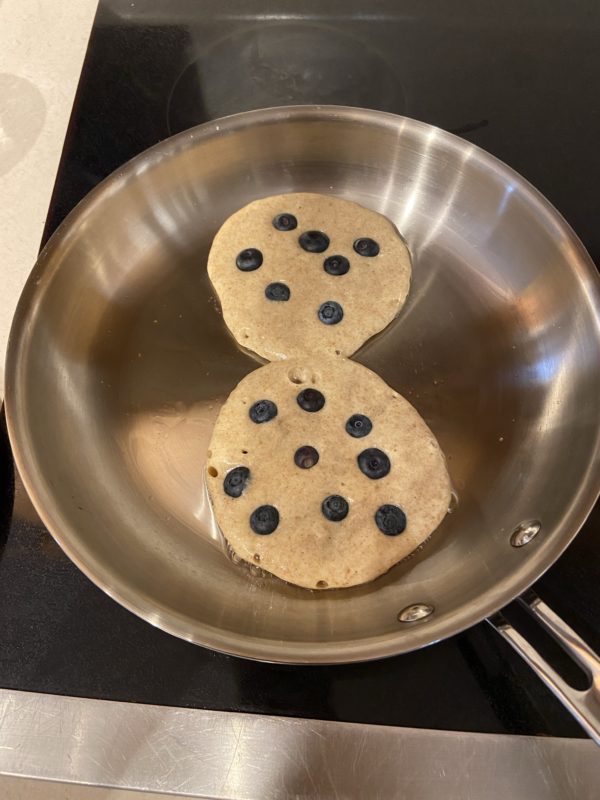 Pancakes are good.
But blueberry pancakes are excellent!
(here's the whole wheat pancake recipe I use.)
for my front door
It has a textured glass window with beveled edges, and it provides so much beauty.
Here's the sunrise, as seen through the window this week.
And the beveled edges have sent rainbows of color around my house from the sunshine too.
that I get to go to a support group meeting finally next week!
I had to miss out on the live meetings last semester because my chemistry class was happening at the same time.
(This was an unfortunate trade. Chemistry was…not an upgrade over a support group.)
I'm super happy I will get to see my other exiting-a-hard-marriage pals again!
that Lisey passed her orals and practicals
Now she is SO SO SO close to being done. She has just one more big test in after April, I think, and then she's all ready to go work on planes.
I am super proud of how hard she is working at this!
our cat (as per usual)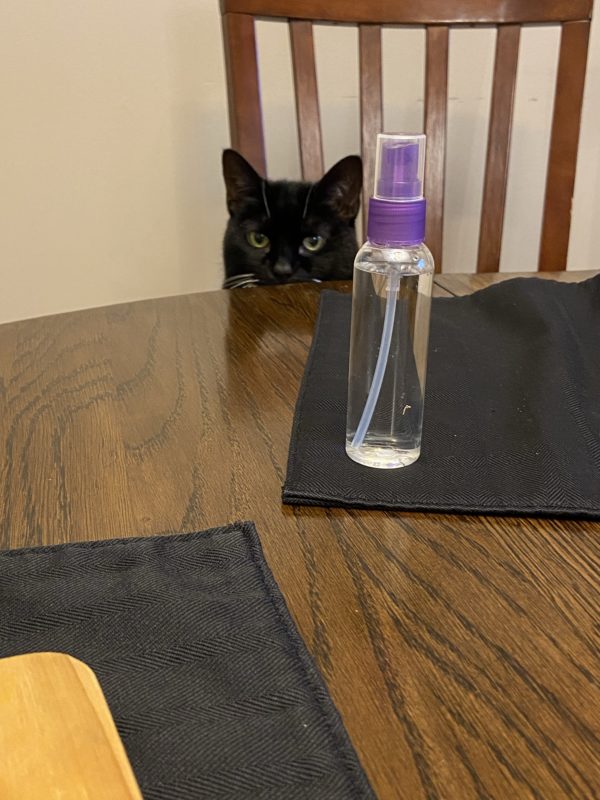 for the semester off of school
I felt a slight twinge of envy when my girls started back at college this week (ooh, the fresh feeling of a new semester!) but my practical side knows I really need a semester off.
I have a lot of non-school stuff I need to take care of, and this no-school semester will allow me to get caught up on all that.
for my CPA
This is my first year with my blog as an S-corp and my goodness, there is a whole lotta new tax paperwork and payments and logins and such to handle.
I would never in a million years be able to handle this without a CPA; I call her office with questions on the regular. 😉
I also am thankful that there are people in this world who like doing this type of work. I cannot imagine thinking, "Ooh, I'd like to do this for 40 hours a week." and that's why I'm glad we are not all the same!
Who would do all the accounting work if everyone was like me??
What are you thankful for this week?