This week, I am thankful:
-that my window installation is going to be finished soon
I had anticipated it would be done by now.
But it rained Monday, which was our original install date.
The window guys rescheduled for yesterday, cut open the wall (inside, not outside!), and found a wire.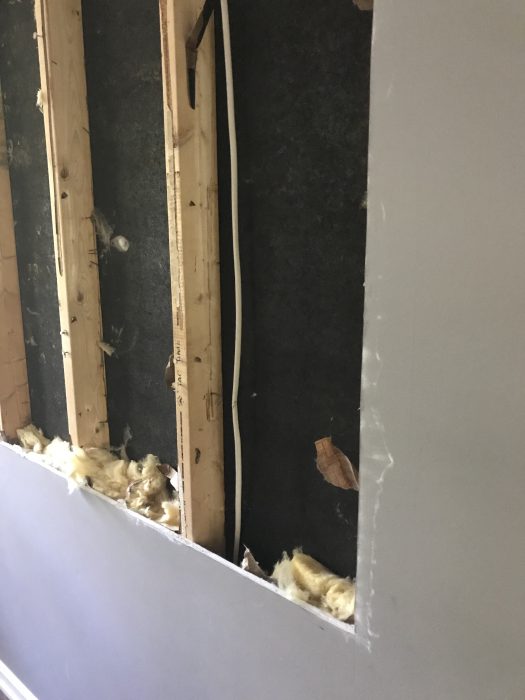 So now we have to wait for their electrician to come move it, which means we will have a hole in our wall for a day or two.
But it's ok.
I've wanted a window there for probably 10 years or so, and we've already waited several months for the windows to come in from back order.
So another few days is no big deal.
-that this is a good season for a window install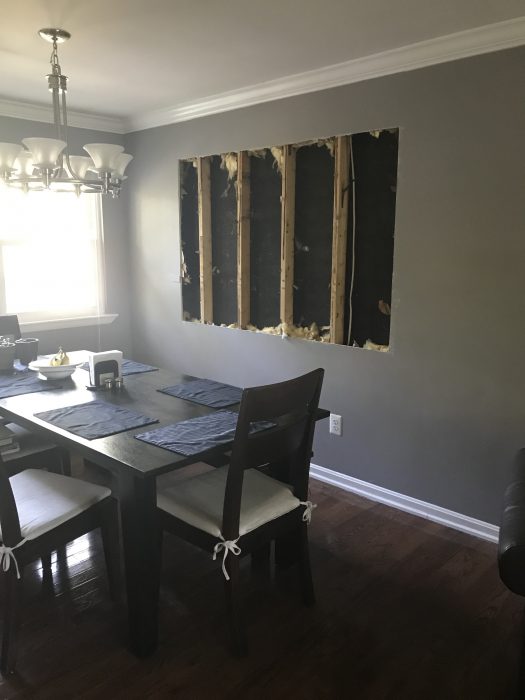 When we bought this house, we had to have all the windows replaced (many of them would not even close), and it was August.
I'm sure I don't have to tell you that August is a terrible time to have gaping holes in your house all day, letting the oppressive heat in.
October is much better!
And since it's not cold or hot outside right now, I don't mind having all the insulation out of a big section of my dining room wall for now. In January, it might be a little drafty.
-that Lisey passed her senior tech certification
She's now certified to do every service that Valvoline offers, and she got a pay raise, which means she's making 50% more than minimum wage.
I'm so proud of her for putting in the extra effort required to get a more than minimum wage job while she's in college.
And I'm happy that she has learned so many useful skills while working there. Work-with-your-hands skills are a lifelong boon.
-for reliable cars
I often think about what a blessing it is to have cars that are not breaking down.
Aside from squirrel-wire-eating (which we have now solved with a $30 gadget), we have not had any serious mechanical problems with any of our cars for a long time.
-for a body that (mostly) works great
Zoe and I went on a hilly 30-mile bike ride with my family while we were camping, and I thought how thankful I am for the health to do things like that.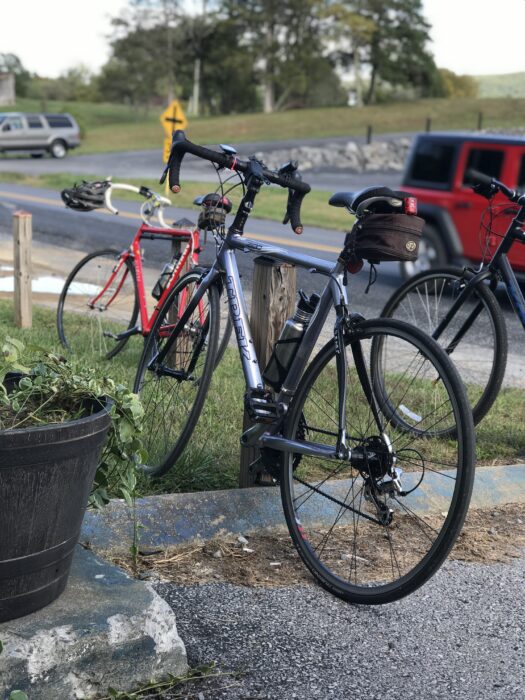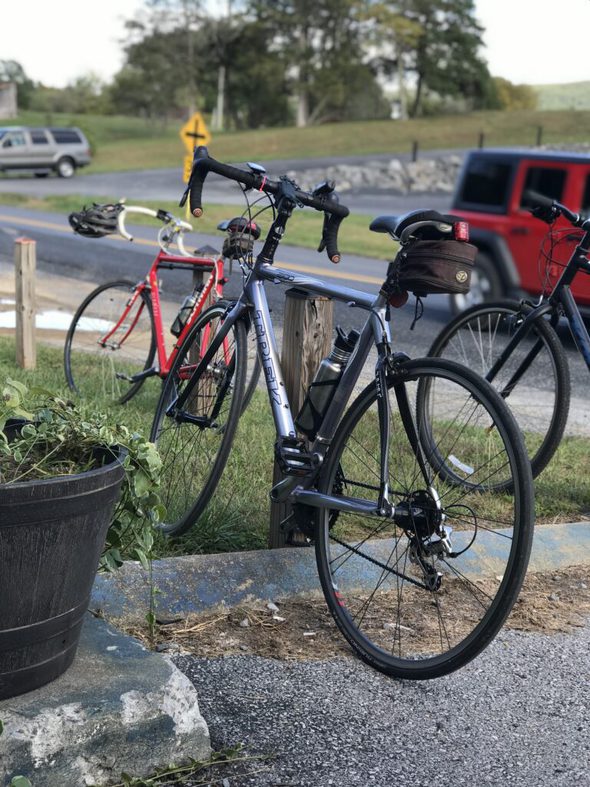 I have my occasional issues (my neck, my knees), but for the most part, I cannot complain about how my body has weathered 42 trips around the sun.
-for a fairly low mortgage payment
We bought our townhouse before the housing boom, sold it at the peak of the market*, and put all of the proceeds from that sale (over $100K) into this mortgage.
So our mortgage payment, even with the extra principal we pay, is still extremely reasonable.
At least, it is for this area. Those of you who live in the rural midwest would probably think it's high.
*We deserve absolutely no credit for the timing of all this. It was providential, not planned by us! And buying this house at the peak of the market, before the crash, was not excellent. It's taken a long time for our current house to be worth more than we paid for it, even with all the fixing up we've done.
-that we are settling into a school routine
Homeschooling is not new for us this year, of course, but we do have some new stuff going on: Sonia's now taking community college classes, and Zoe's got three tutorial classes.
Figuring out how to navigate the online classes + the subjects they're doing at home took a bit of doing, but I feel like we are getting into the swing a little better now than we were in early September.
What are you thankful for this week?