This week, I'm thankful:
for potholders from my aunt
My aunt has been busy using up fabric scraps by making potholders, and she's sent some along with Lisey the last few times she's come home to visit.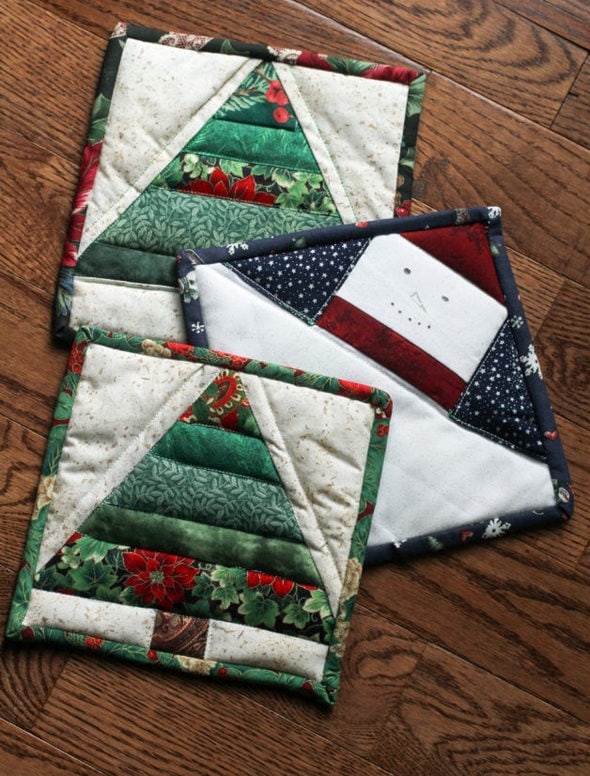 My aunt told Lisey she's making these because she can't bear to throw fabric away, and she's also using up 100 spools of thread that my grandma left when she died.
So I was again reminded that I seem to come by this waste-averse, frugal attitude quite honestly. 😉
for an appointment opening for Sonia
She's getting an evaluation for the hand/wrist pain she gets when she draws and knits. I called yesterday and happily, they had a cancellation for tomorrow!
I'm happy we didn't have to wait long for two reasons: 1) Sonia can get help sooner and 2) between now and the end of the year, we have no copay for any in-network appointments.
So, yay for prompt, free help!
for a lot of days in the 60s this week
Fall and spring days with temperatures in the 60s and 70s are just the best, in my opinion. I could go for that kind of weather year-round.
that I live with one other cool-weather fan
Mr. FG and Sonia are solidly in the warm-weather camp (Lisey too!), but Zoe and I both enjoy cooler days. So I do have at least one person who can appreciate the fall days with me.
My dad also appreciates cool, sunny, low-humidity days, so he and I often text each other to exult about the weather whenever we get a particularly glorious day. 🙂
that I understand this A&P module pretty well
I am feeling really good about the upcoming Monday exam; I think I have a really good grasp of how nerve signals to muscles work, aaaaand this exam is all multiple choice!
(The last two were fill-in-the-blank muscle and bone ID. Definitely harder than multiple choice.)
After this exam, we only have two more regular exams, plus the final. I hear the last two modules are doozies (lots of nerve stuff to learn), but hey, at least we are in the home stretch.
that I was pregnant in the modern era
Writing yesterday's post about hyperemesis reminded me how thankful I am that I was not having babies hundreds of years ago. Without Zofran, IVs, or birth control, I probably would have eventually passed away from malnutrition and dehydration.
My pregnancies still were not pleasant experiences, but at least I lived to tell about them.
And thanks to the meds I took, I was able to mostly stay out of the hospital until it was time for delivery. That's a serious mercy!
that I had easy deliveries
My longest labor (#1) was 8 hours and my shortest (#4) was about 2 hours, start to finish and I had no c-sections.
The incubation stage of pregnancy was not kind to me, but at least I did get off easy* on the delivery end!
*ok, relatively speaking. No one who has given birth categorizes that as truly easy. Ha.
for a full November calendar
Last year at this time, the virus metrics had started a steep upward climb. So, we had a pretty dull month, with not much going on.
But this year, our metrics have been on a long downward trend instead of an upward one, so my November calendar has quite a bit of stuff on it. Yay!
that Sonia can drive herself to some appointments
Obviously, there are some that I still have to be there for, since she's a minor. But ongoing appointments, such as her allergy shots? I can send her there by herself now!
for bright, sunny mornings
I appreciate how much more the morning feels like morning since the time change.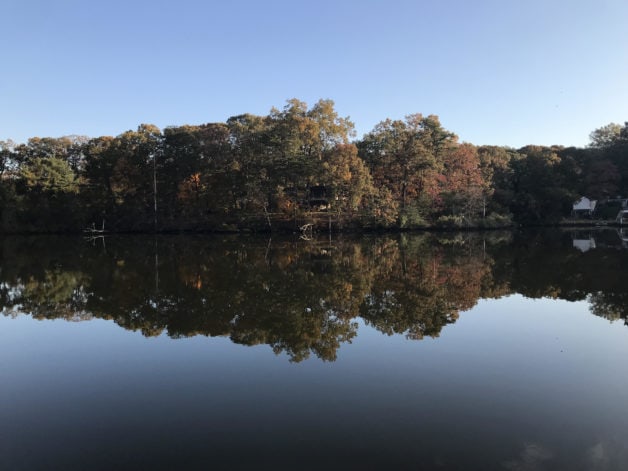 that it is only 5.5 weeks until the shortest day of the year
I do not love how quickly it gets dark in the afternoon right now (why yes, that is an unthankful Thursday thought!), so I am reminding myself that the days will only be getting shorter for another 5+ weeks.
After that, they'll start getting longer again!
We are practically almost there. 😉
for lamps and twinkle lights
They help a lot when the sun goes down so early.
What are you thankful for this week?