Thanks to Sonia for taking the pictures of me. This post contains affiliate links, which earn revenue for this site at no extra cost to you. See my disclosure policy here.
Well, I am at least going to try!
I've heard that it makes sense to keep everything in each Stitch Fix because you get a 25% discount for buying everything. Then, you can sell/trade whatever you don't want inside a Stitch Fix buy/sell/trade group.
I feel slightly skeptical that this will be financially worth it, but I decided to give it a try so I can report back to all of you.
(A nice thing about being a blogger is that you can try all sorts of things you might not regularly try, all in the name of post research!)
In case you are new to it: Stitch Fix is a styling service that sends you five new items in a box (unlike the ThredUp rescue box, which was secondhand items.)
You decide what you want to keep, check out online, and send back whatever you don't want. Stitch Fix items are not generally very cheap, even if you check the "the cheaper, the better" box in your profile. But they do tend to be pretty high quality items.
Item #1 | A green pullover
I really love this top!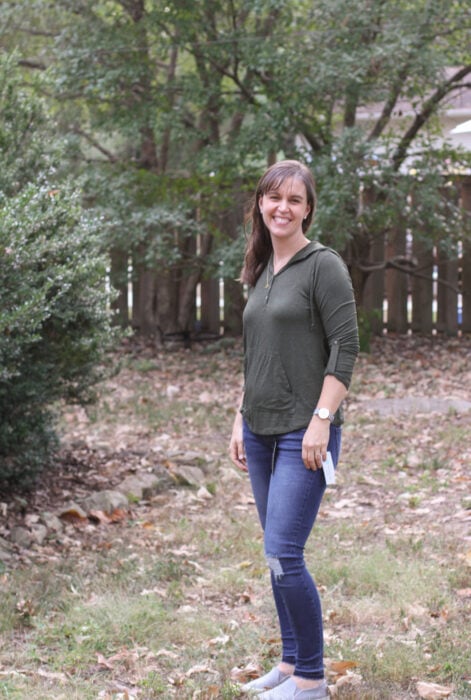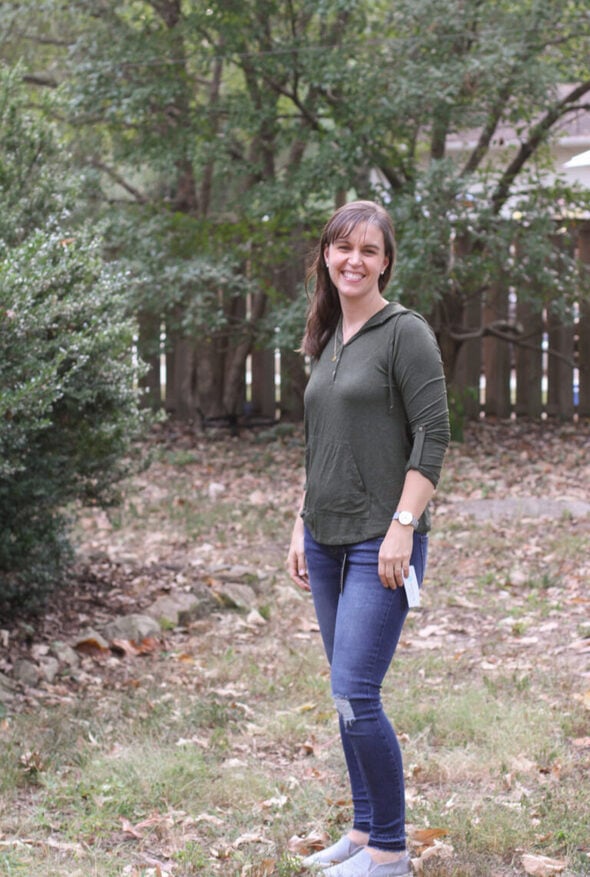 It's cute and comfy, and it's a good color on me.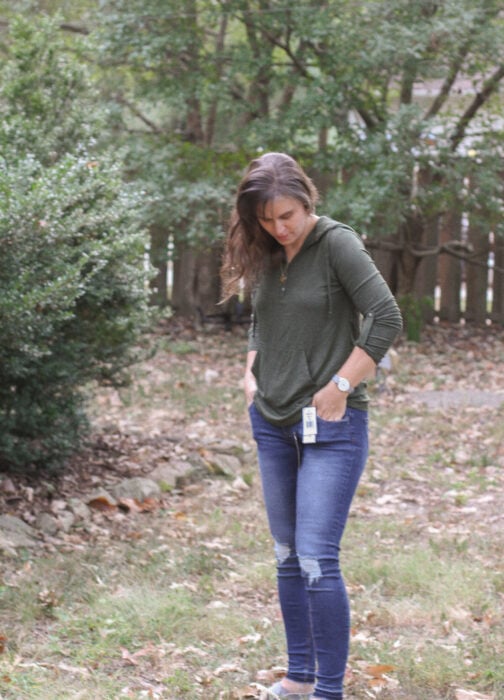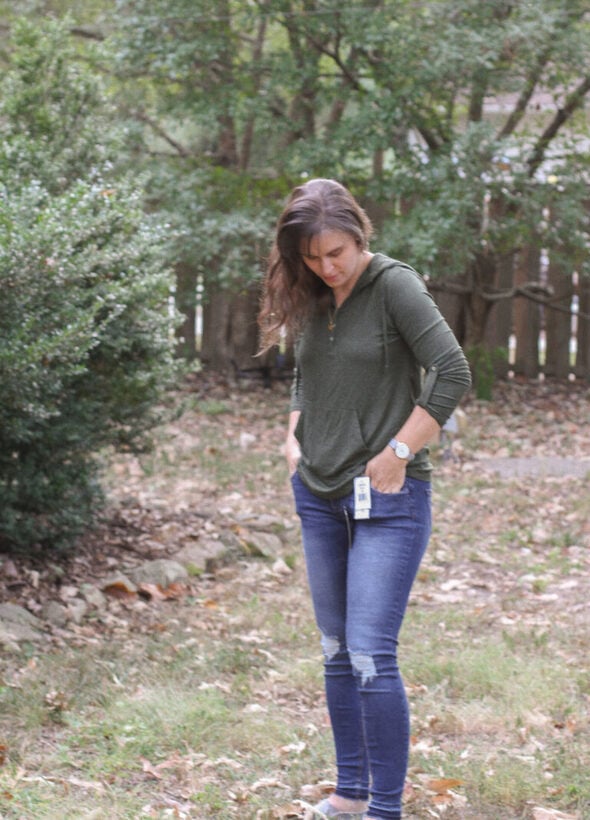 Item #2 | Black cowlneck sweater
This is a really warm sweater; so warm that I was feeling super overheated while we took these photos.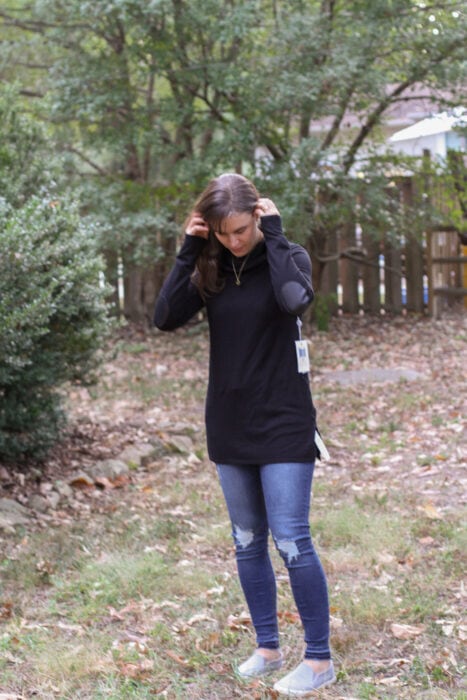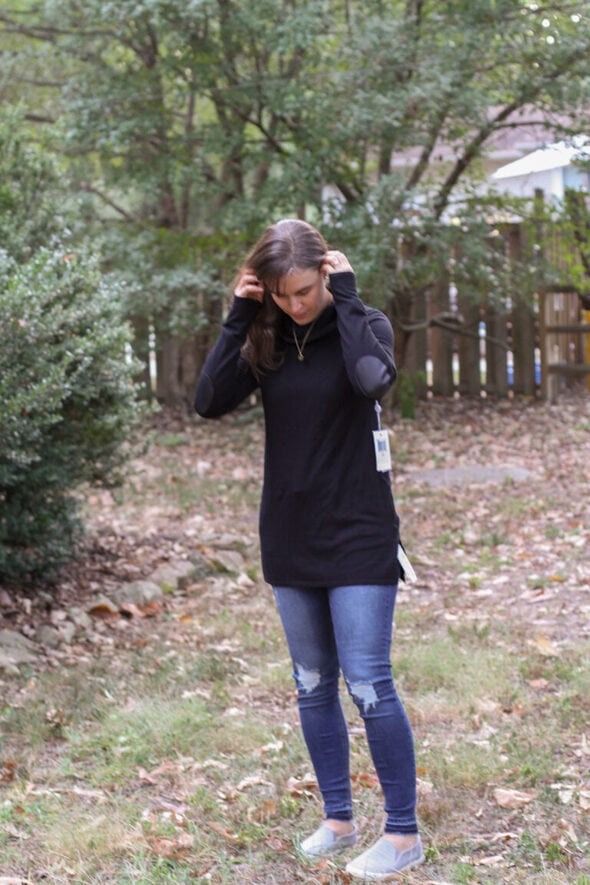 Sonia thought we should take a picture of the leather detail on the elbows, so here you go.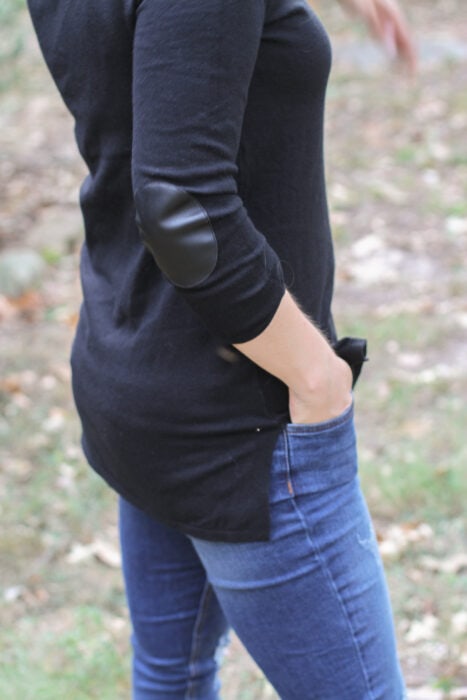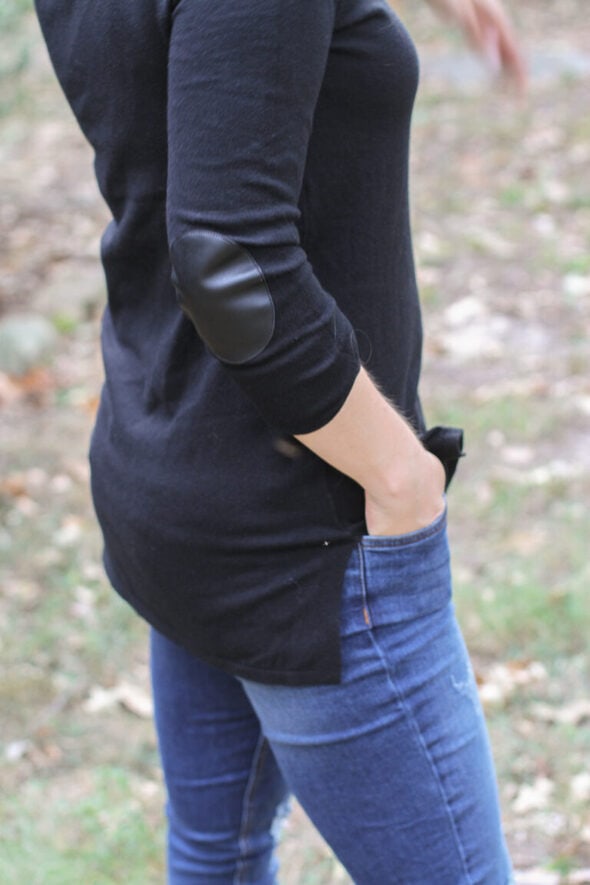 Item #3 | Flowered Tunic
This one is very soft and I had high hopes for it.
When I look at some of these photos, I think hmm, ok, it's not bad.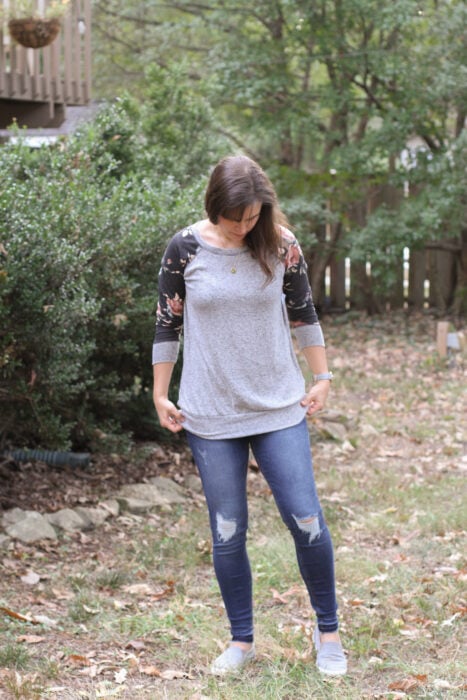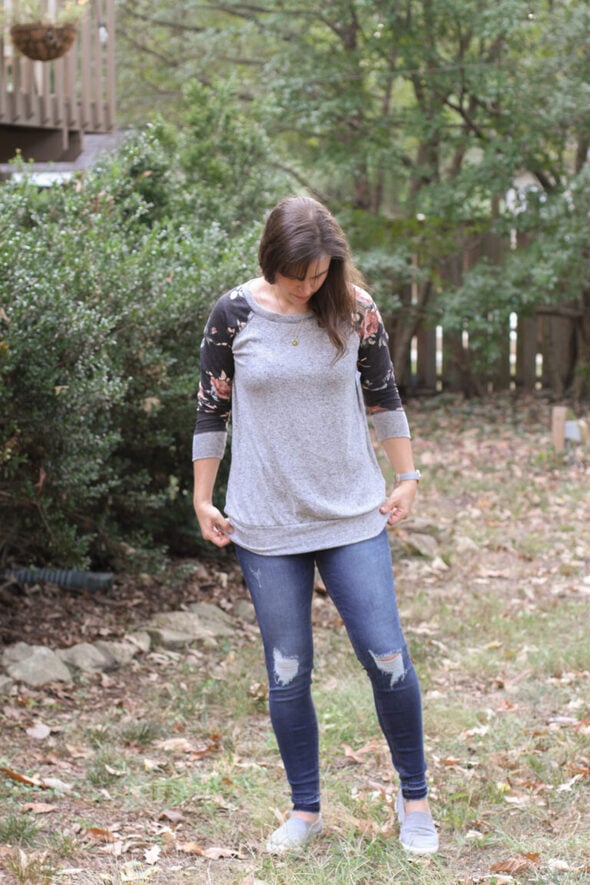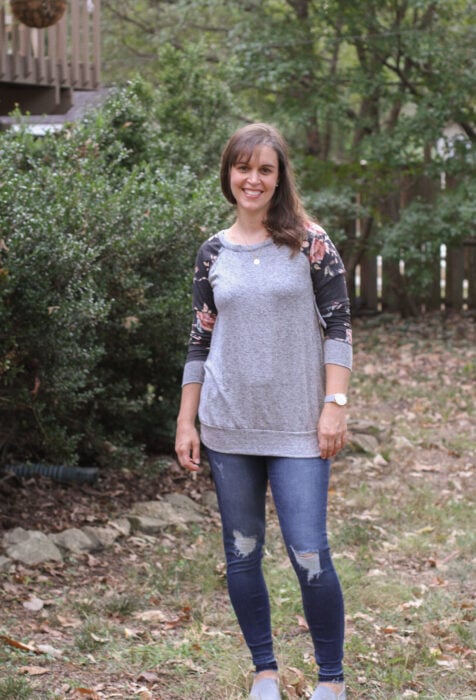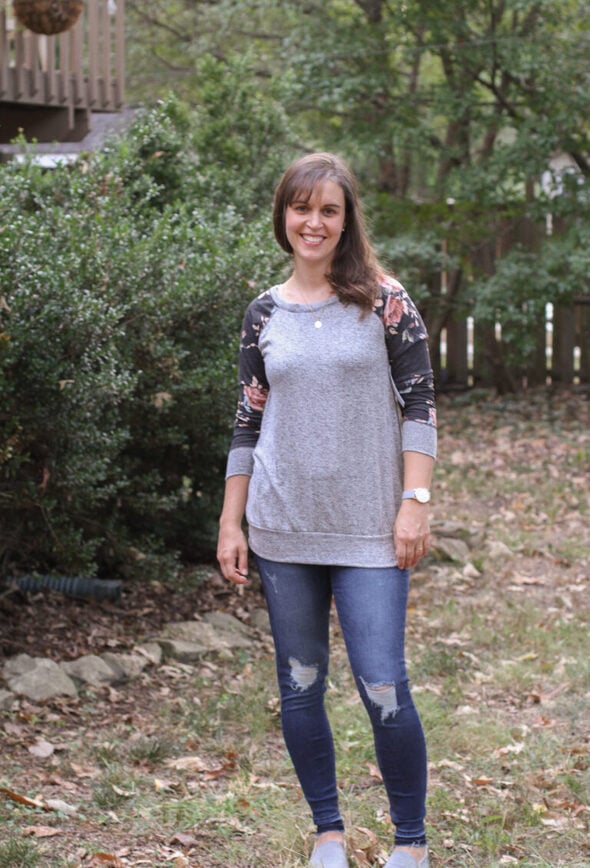 But then I look at this one and think, "Nope."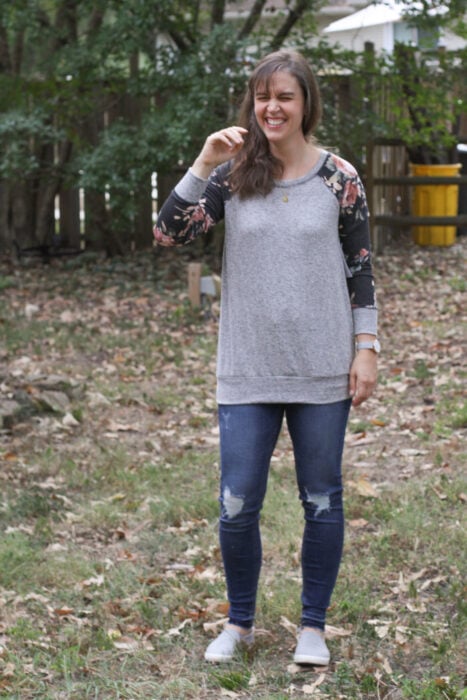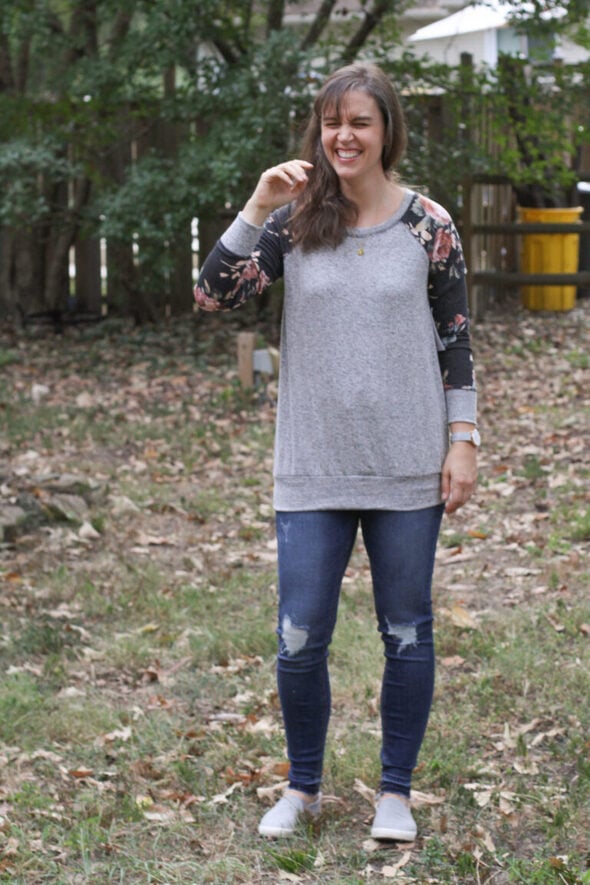 It kinda makes me look like I have no waist.
So, I decided to send this one back for a smaller size. If it works, great. If not, I will try to sell it on the Facebook group.
Item #4 | A funnel-neck dress
This is the item I am most iffy about. I don't think it's too big for me (the sleeves are pretty snug), but it fits me a little weird around the waist/hips.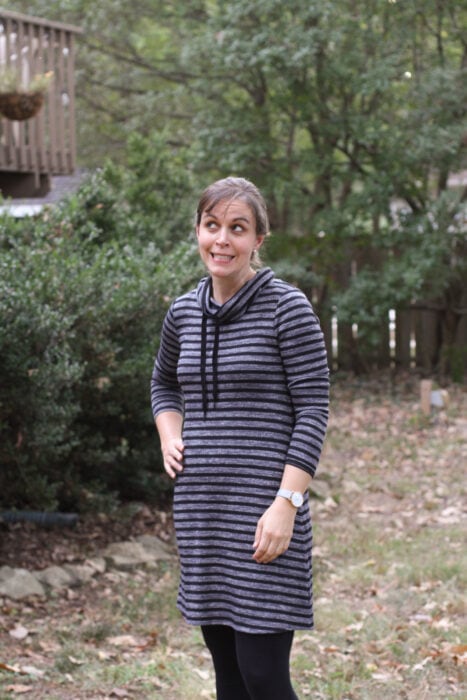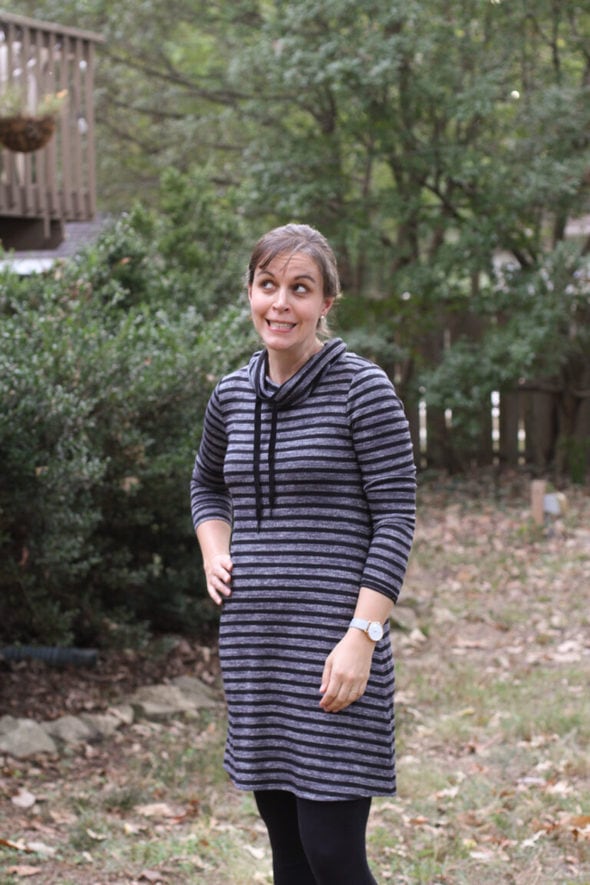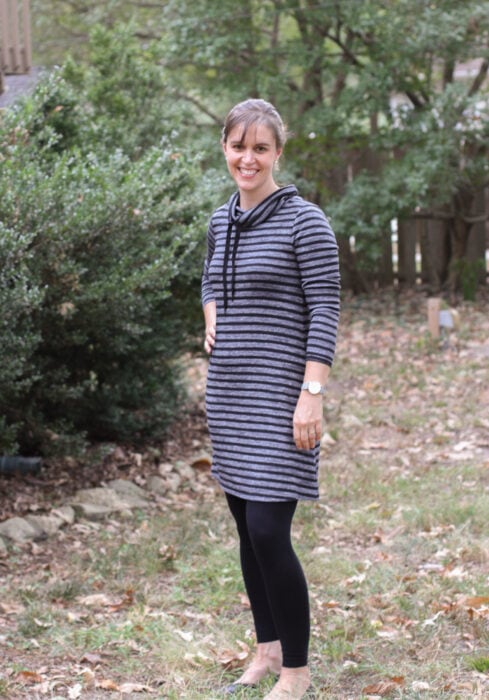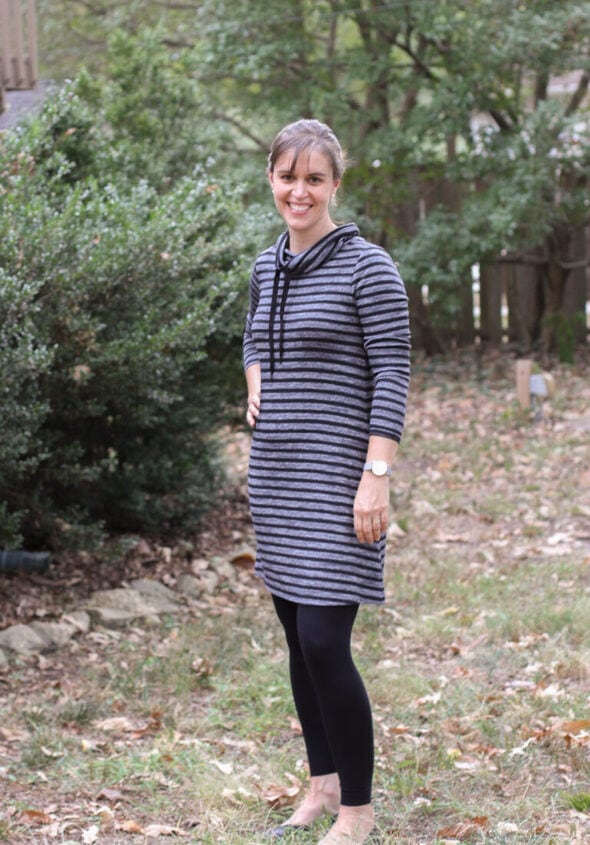 I feel like it makes me look kind of shapeless in the waist/hips area.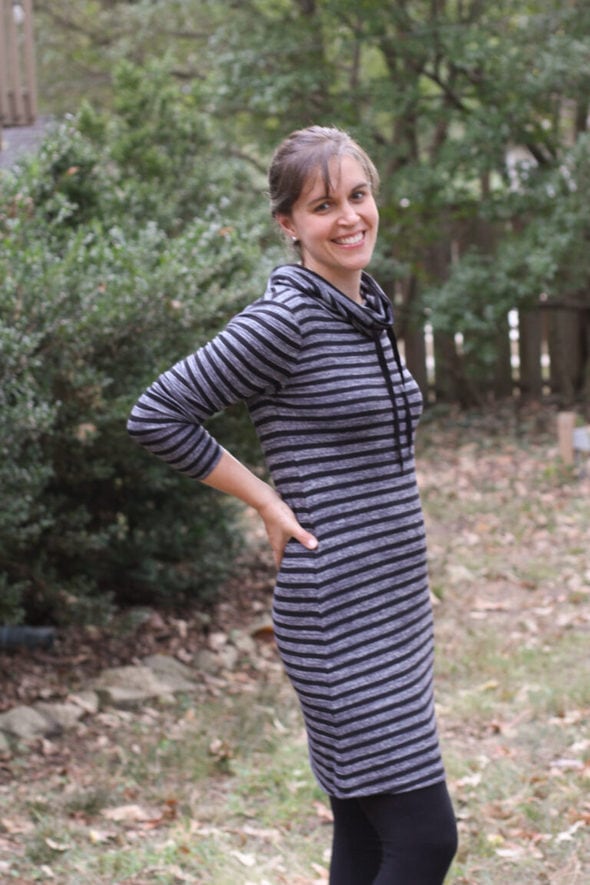 So, I'm thinking I will try to sell this one to someone who has a better shape for this style.
Item #5 | blue jeans
These appeared in the earlier photos, of course.
The pricing
Each item averaged out to $48, but if I manage to sell some of the things on Facebook, my total outlay will be lower.
This is most definitely more expensive than thrifting or clearance-shopping or even Target shopping.
On the other hand, it does save a lot of time, and it also saves the headache of clothes shopping (a thing I really hate doing, which means I just end up not shopping for clothes for myself!)
If you are looking for the cheapest way to clothe yourself, Stitch Fix is not the right choice.
But if you need some help picking out clothes and you want to avoid actually shopping (without paying for an actual personal shopper!), it can be a decent option.
Get $50 off your first Stitch Fix for a limited time
Stitch Fix recently sent all of their customers a referral link that gives any new Stitch Fix members $50 off their first fix.
I've never seen an introductory offer this good before, so if you've been wanting to try it, now is a great time.
I'm not sure how long the offer will last, but I don't think it'll be for super long.
You only pay for what you keep from your fix, so you could opt to just keep one or two things, in which case the $50 discount would be quite a good deal.

So. What would you keep and what would you sell if you were me?