Ok, guys. You ready??
I told you I signed up to try Stitch Fix, using their "the cheaper, the better" option, and here's how my first box turned out.
(I had very low expectations, as I hear from tons of people the the first box is usually Very Not Good.)
Joshua happened to have a day off (Yay! I hardly see him these days.), so he took pictures for me.
He just snap, snap, snaps away (just as he did years ago!), so there are always some very…interesting pictures of me.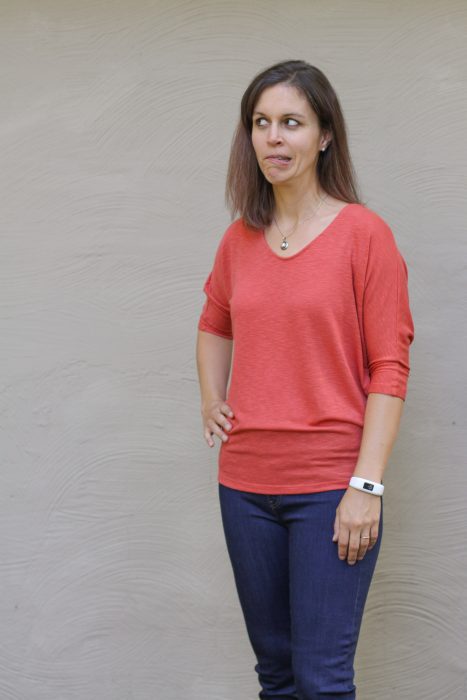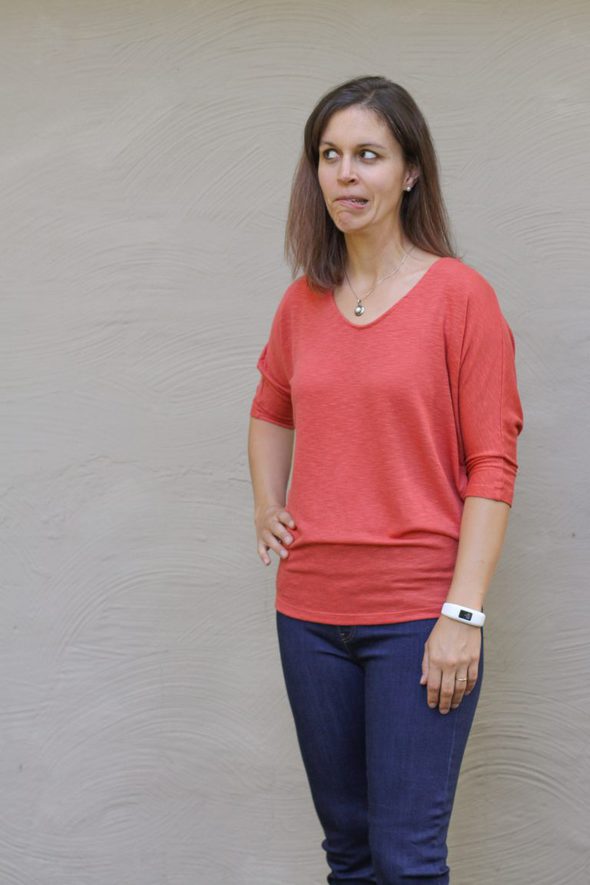 So, I guess we'll start with this shirt. I like the color of it, and I think it fit me right.
But the baggy dolman style sort of made me look shapeless in my torso, which is hard to see in these photos.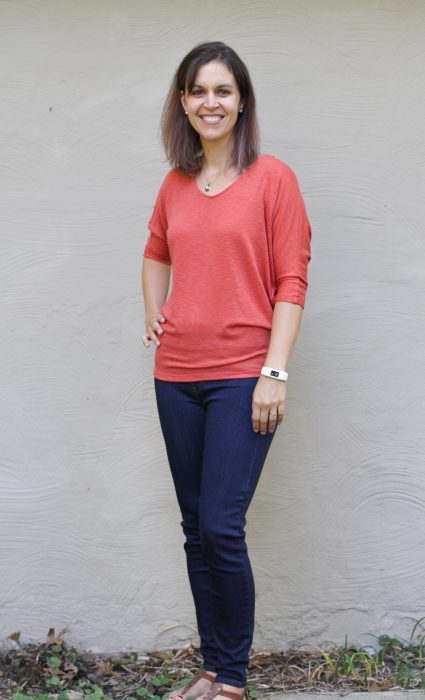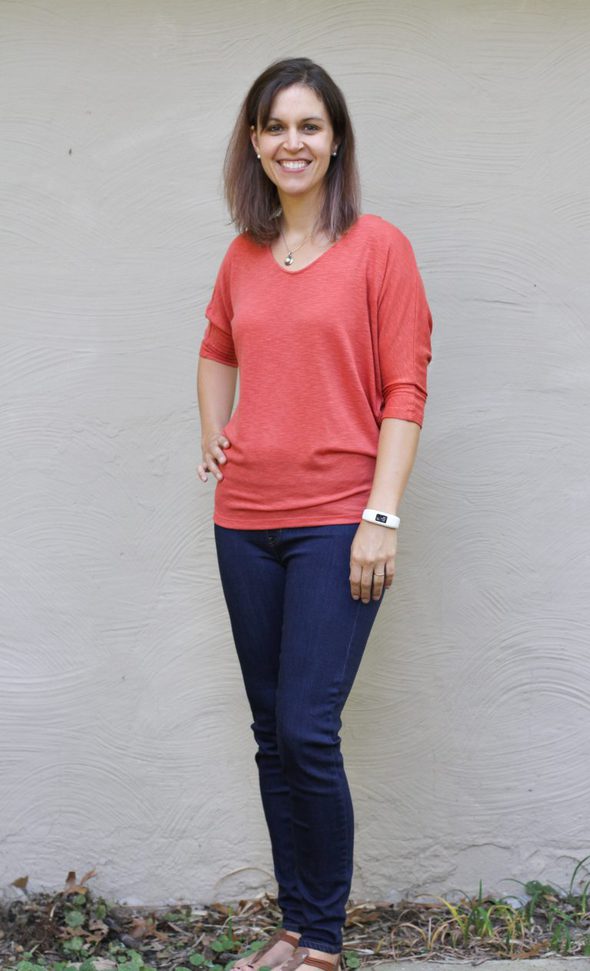 I should have stood straight on so you could see the problem better.
This was $58.
Next up, a $44 sleeveless blouse.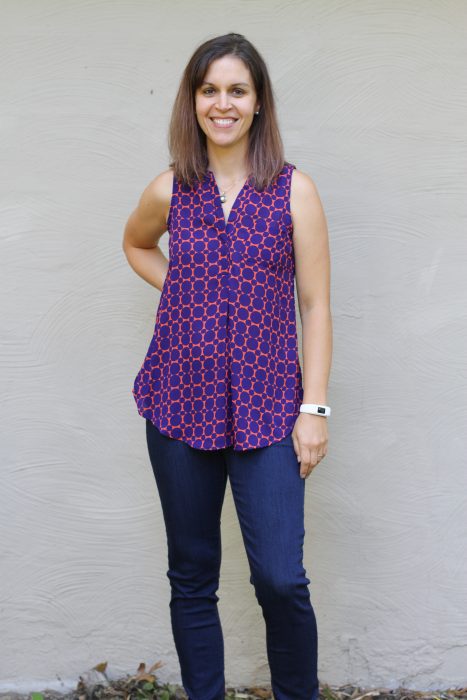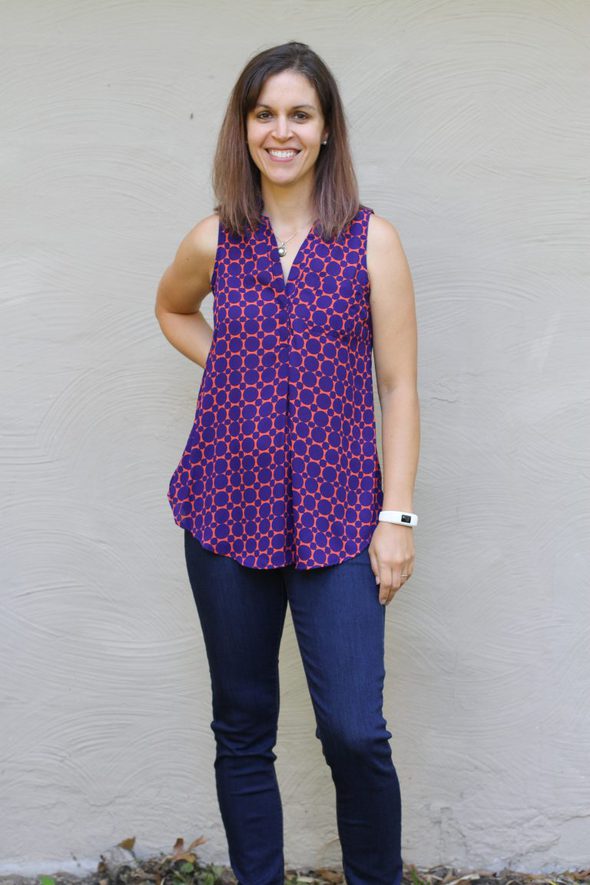 This is an accurate portrayal of how I feel about the shirt.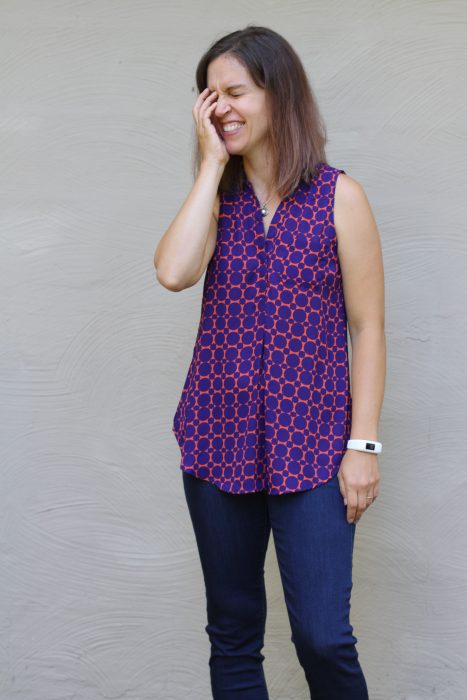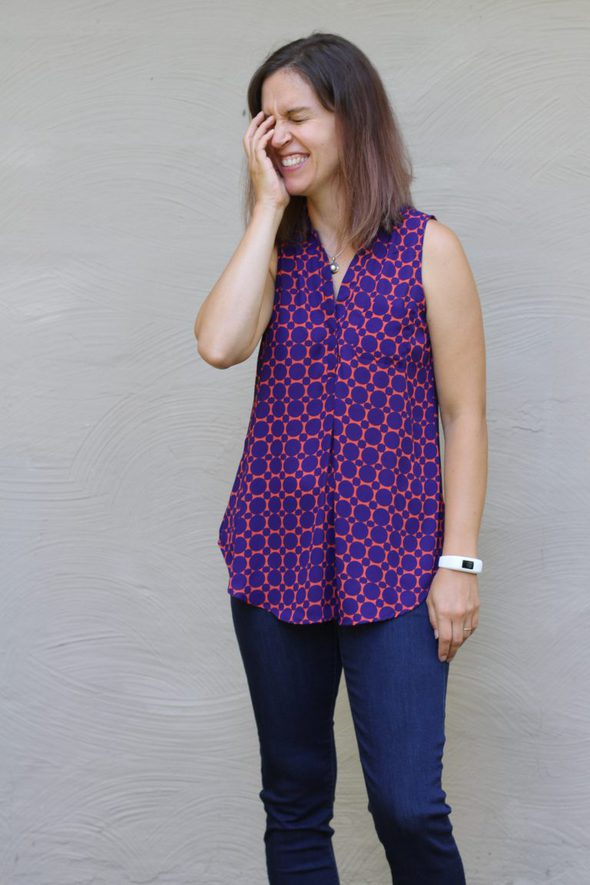 I have narrow shoulders to begin with, and the a-shape of this shirt only serves to emphasize this, while making me look wider than I am in the middle.
I'm pretty iffy about the print too, as I'm not convinced purple and coral are meant to be best friends.
This next shirt ($58) is definitely better, but still not really great on me. It feels a little short in the front.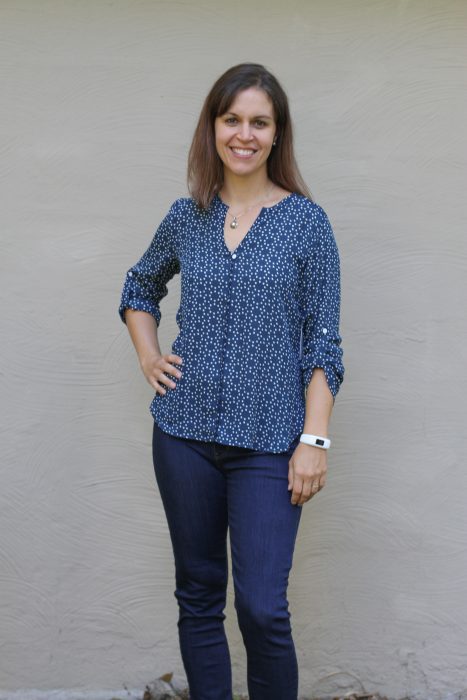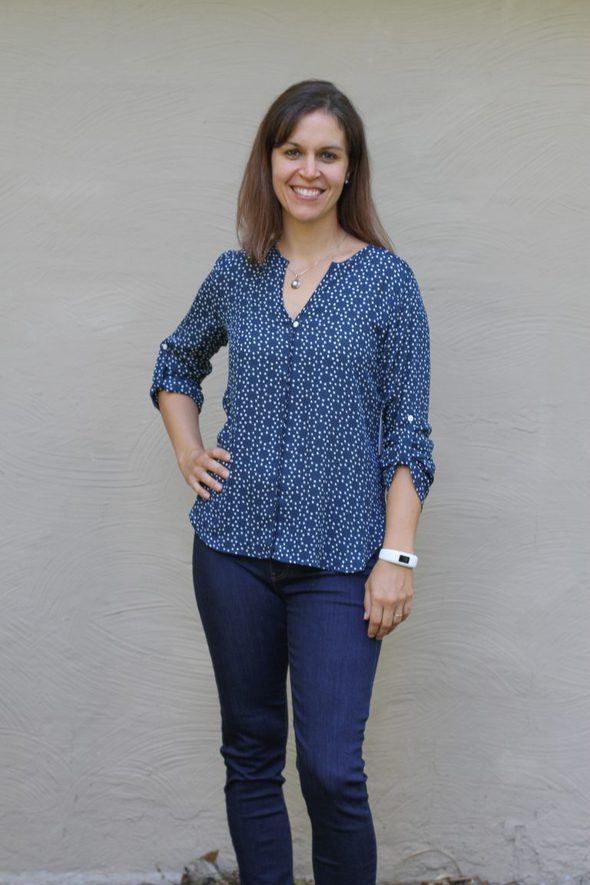 Though the length is fine in the back.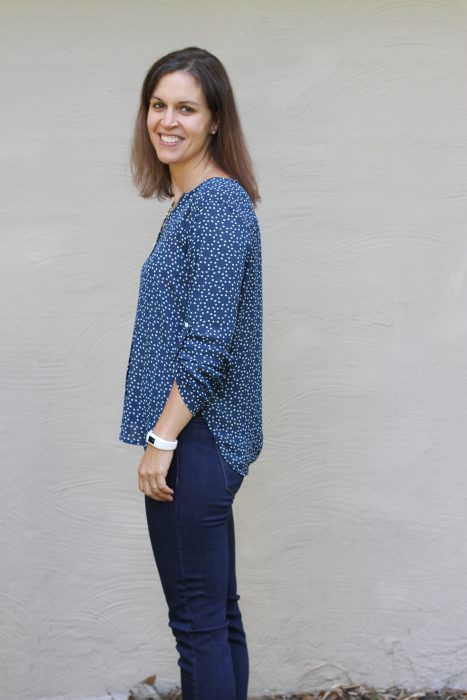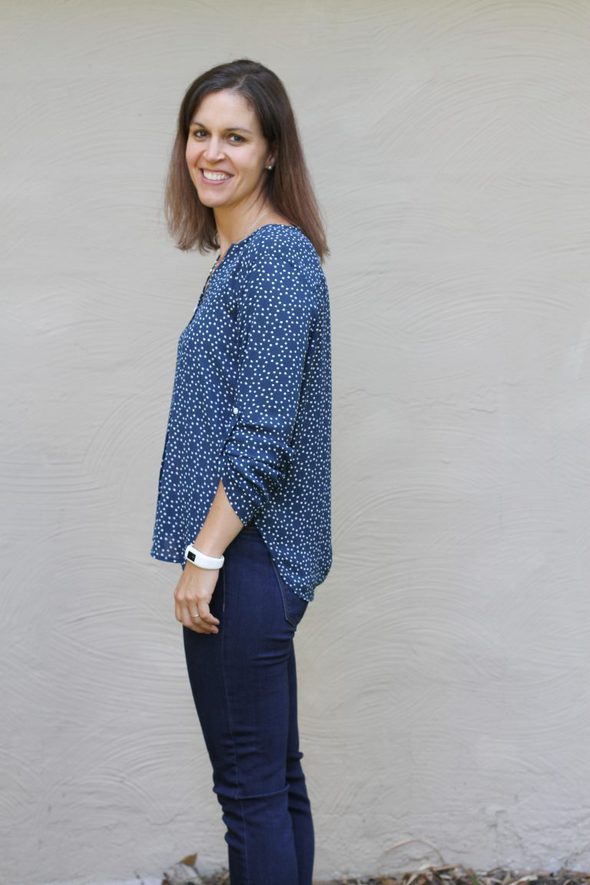 And the last top is this cardigan, which is super soft, very well-made, and has a lovely drape.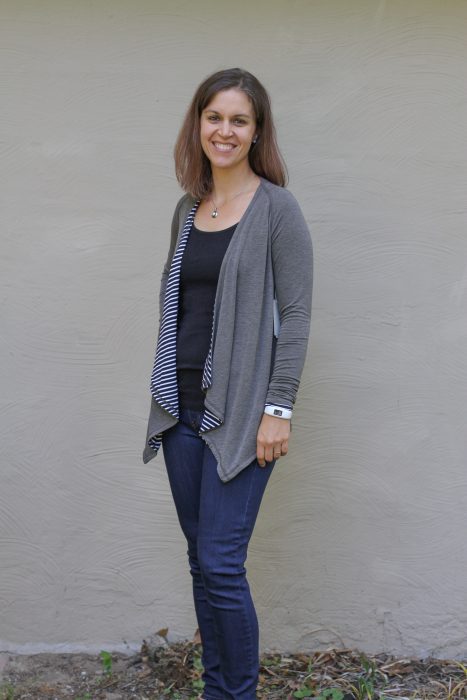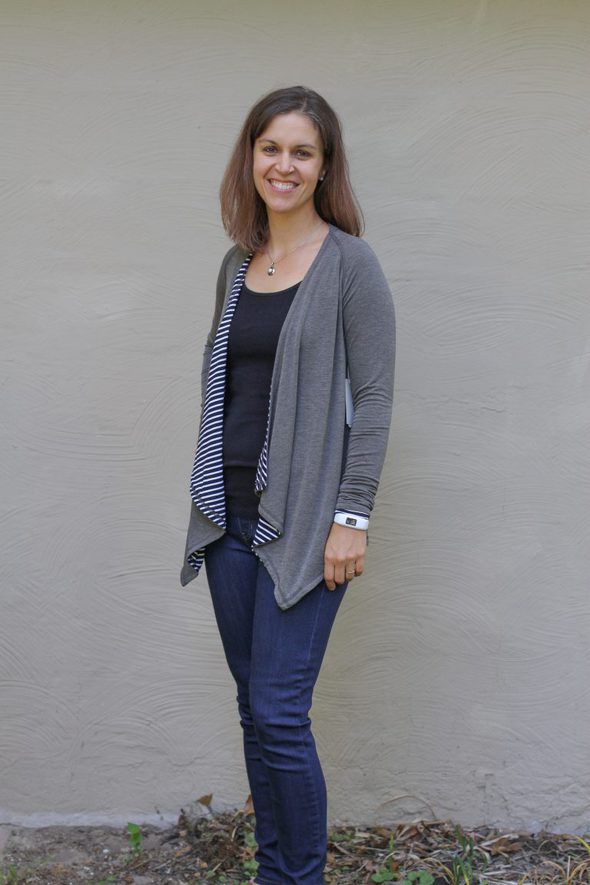 Buuut…when you see it from straight on, you realize it has the same problem as the purple and coral blouse. My shoulders look narrow, and I look like I have no waist.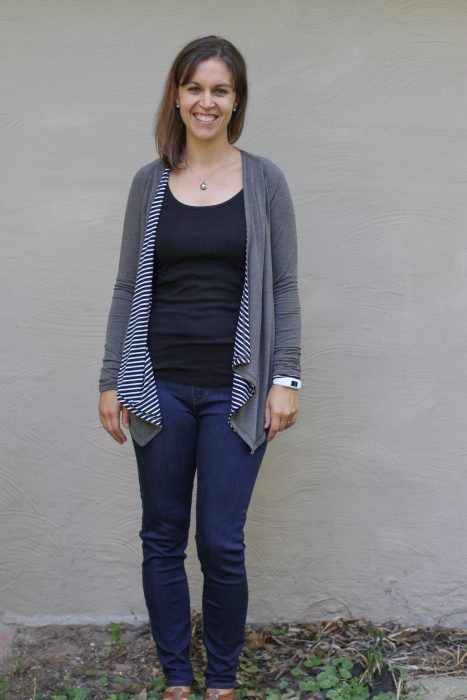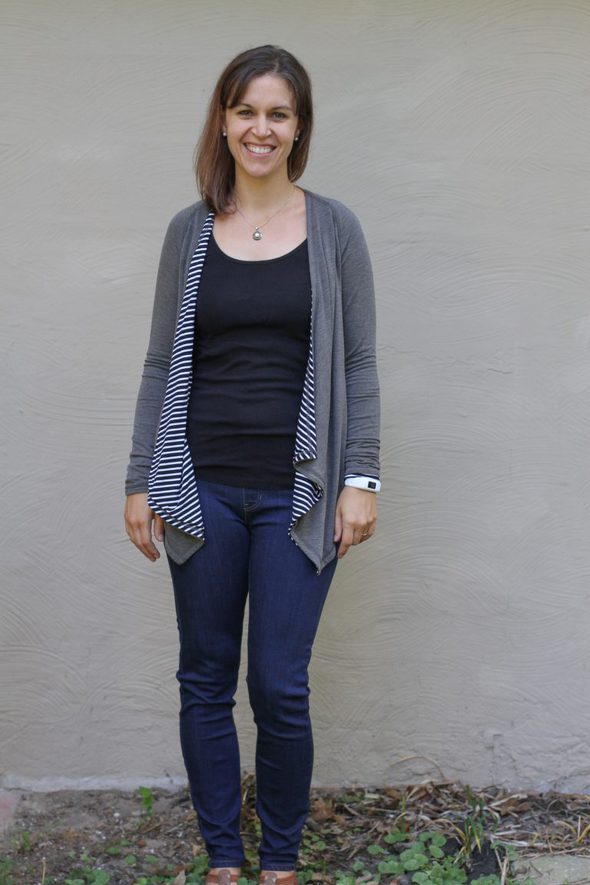 Having no visible waist is less than flattering.
So, I'm not keeping any of those tops.
However, the one thing I AM keeping is the jeans I'm wearing in all the photos. They're Liverpool Elizabeth skinny jeans, and they're $78, which is more than I've ever paid for a pair of jeans in my life.
However, they are definitely way better quality than the $29 skinny jeans I currently have from Kohl's, so I decided to keep them to see if they hold up better.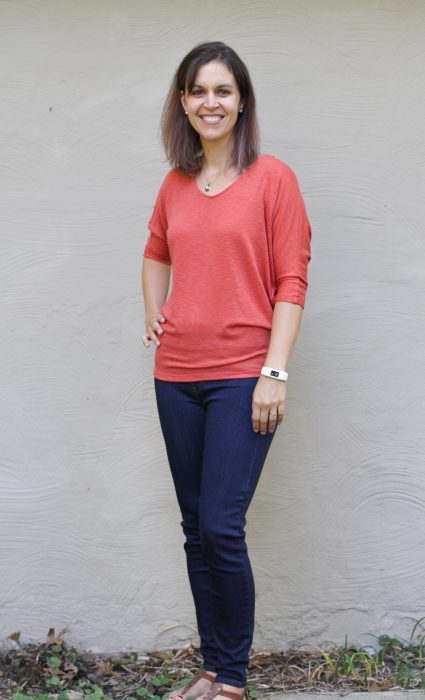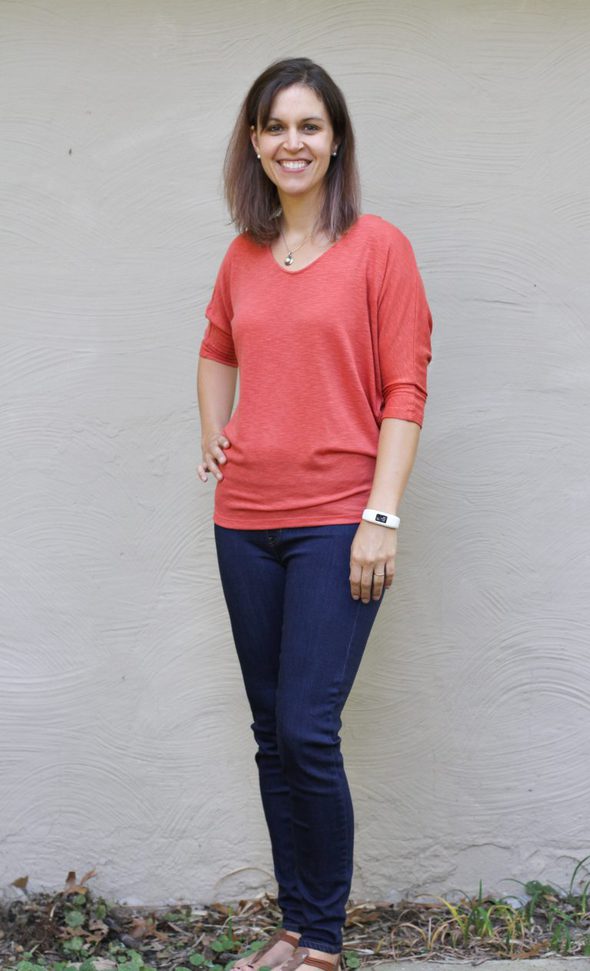 (The elastic in one of my Kohl's pairs fell apart in less than one winter's worth of wear…like, the jeans got bunchy the way swimsuits do when the elastic goes.)
If I kept nothing, I'd have paid the $20 styling fee, so I was going to pay $20 regardless. And since I did like the jeans, and they were so well-made, I decided to fork over the additional $58 to be able to keep the jeans.
Hopefully it was the right choice!
_______________
So. There you have it.
I'd promise that my modeling will be better next time around, except…it probably won't be. I'm a frugal blogger, not a fashion blogger. 😉 But I'll do my best.
I'm curious to see if my next box will contain more wins, since I gave super detailed feedback to my stylist about price points and what styles didn't work for me this time. We'll see!
_______________
If you'd like to try Stitch Fix, here's my affiliate link.

P.S. Last time I wrote about Stitch Fix, someone wrote in to tell me I was being devious. Which made me laugh, because I always announce referral/affiliate links.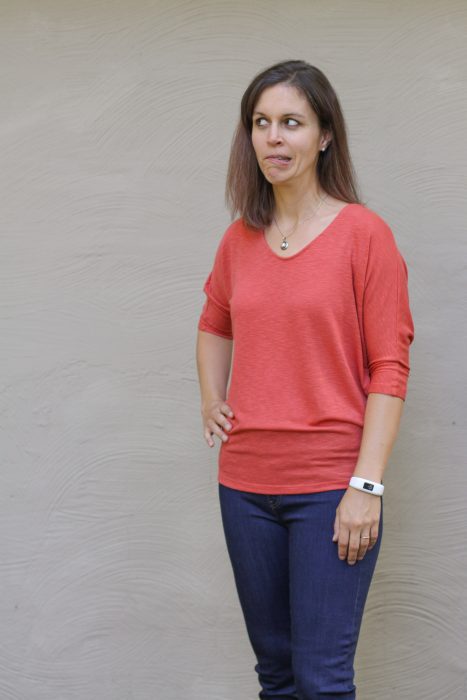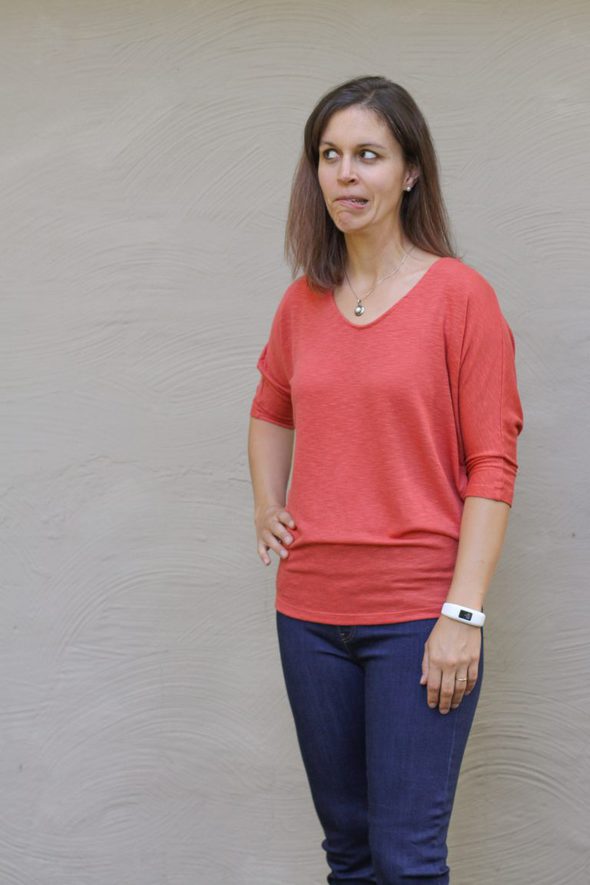 Deviously yours,
Kristen
Save