Soo, yesterday I talked about how I'm going to make more of an effort to let you see more of the messy, imperfect parts of my life, and I thought today would be a good day to start that!
Some of you have wondered how I manage to keep my house "so neat and clean" (which is funny to me because I don't remember posting much in the way of pictures of my house).
I like to have a clean house, this much is true. A neat, simple, uncluttered environment makes me feel happy and at peace.
Ahhhhh.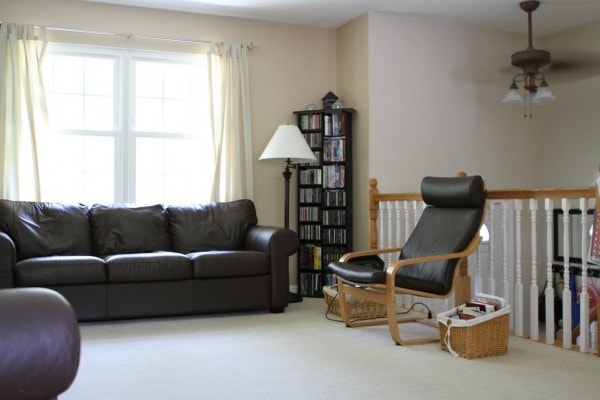 But the fact of the matter is, because I have four young-ish children who are home with me all the time, keeping things perfectly neat all the time is nigh onto impossible.
I do manage to keep parts of my house neat and clean, so it's sort of rare for the entire house to be a mess. But it is equally rare for the whole entire house to be clean at one time.
Quite honestly, I think the last time my dwelling place was completely neat top-to-bottom was 5 years ago when we were selling our townhouse, and it took a solid week of work (and schlepping the kids off onto my mom!) to get it that way.
So, while my living room often looks the way it does in the above picture, other areas of my house usually do not.
Most often, the messiest place in my house is my office. For some reason, I just cannot manage to keep this room consistently clean. Want to see? I snapped some pictures yesterday before I undertook a massive cleanup effort.
(I apologize for the poor lighting and blur in these pictures. My office is super dark, and I think I screwed up a focus setting. I'm still learning how to use my new camera body!)
My scrapbooking desk.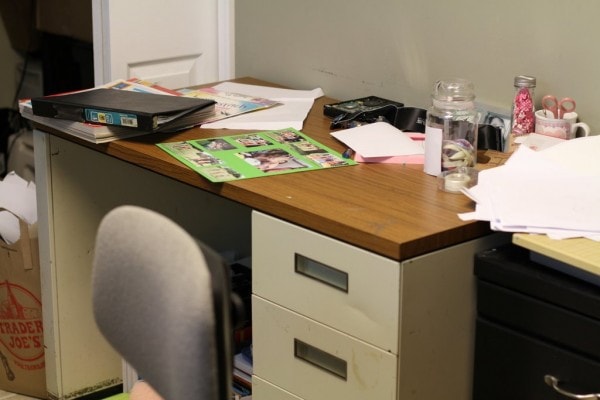 The office closet.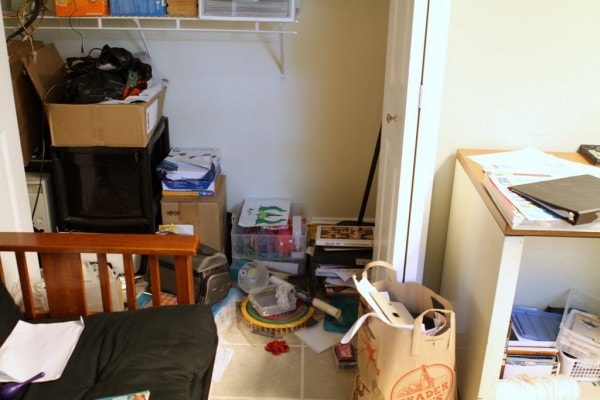 General chaos.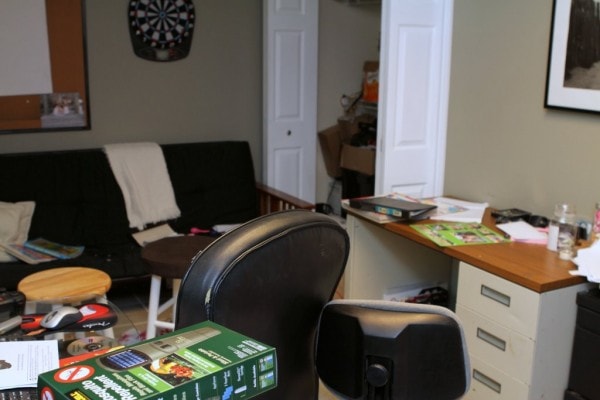 More of the same.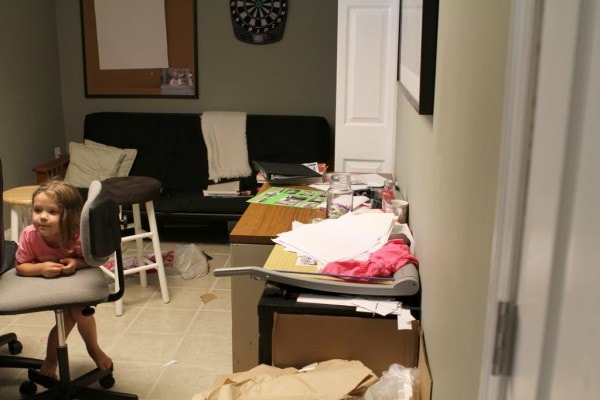 Piles of old laptops that need to be sold on Ebay (they're broken/missing parts, and the company my brother works for was getting rid of them).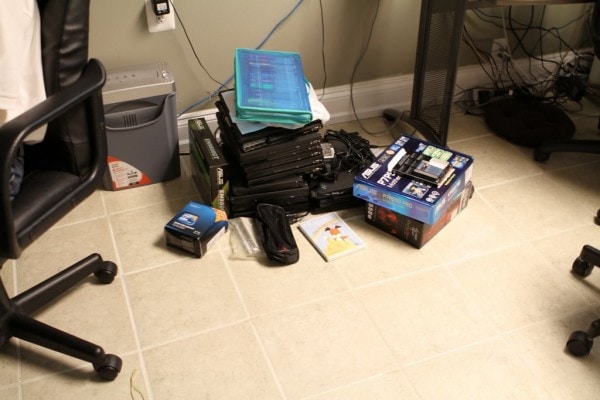 More general mess.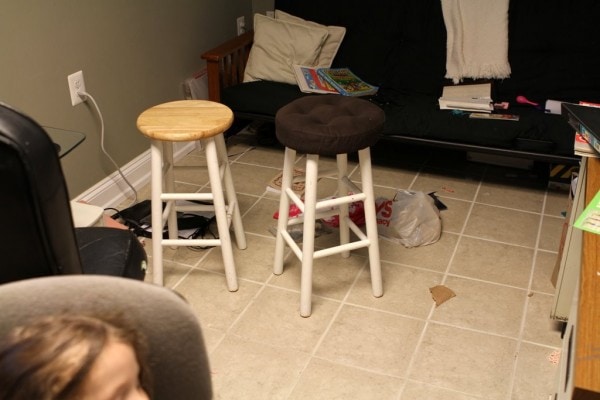 I'm happy to report that the office is in MUCH better shape now than it was yesterday (I can shut the closet doors again, for one thing!), but I am sure that it is only a matter of time before it degenerates into messiness again.
I'm pretty sure that my very-neat grandmother (who subscribes to my blog via email) has fainted after seeing all of my mess, and maybe some of you have too!
But, I hope that this post helps to wipe away any notion you had about me being a perfect housekeeper or me having it all together. I live a real life with 4 real children, and whether or not I like it, messes just have to be a part of my life right now.
One day, if all goes well, my kids are going to leave home, and I'm pretty sure my house will be a lot neater and a lot cleaner then.
But I'm also pretty sure that I'm going to fiercely miss those mess-making people of mine, and that's what I try to remind myself of when I'm stepping over craft supplies and crayons and legos and papers.