A reader wrote me an email telling me about some family troubles, including the story of her son leaving an abusive marriage, with his little daughter in tow. At the end of her email, she said,
I wonder if you could address the importance of taking care of one's mental health especially during really hard times, specifically in frugal ways.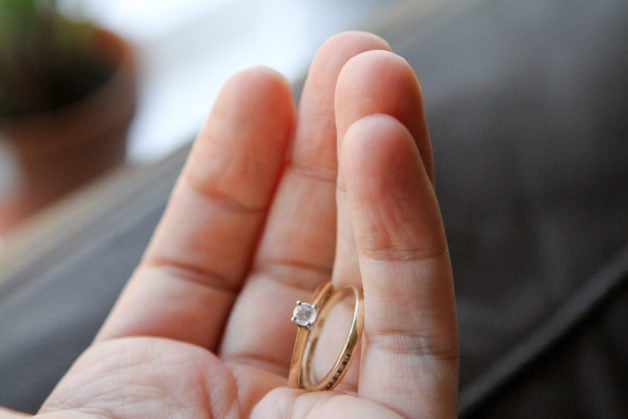 First: I am most definitely not a licensed psychologist/therapist/anything of the sort. So, anything I share is just gonna be from one regular person to another regular person.
THIS IS NOT EXPERT ADVICE OR OPINION.
So. Mental health is definitely super important to tend to, although some of us tend not to prioritize it as much as our physical health.
There are some very expensive ways to take care of your mental health, but there are some cheaper habits you can implement too.
I'll just share what I do, since that's what I have experience with! If you're a regular around here, this will not be anything new, since I frequently share my coping mechanisms in posts here. 😉
Therapy ($$$)
If you're going through a really tough time, it might be worth it to pay for some professional help.
Therapy can be on the more expensive end of things, but if you can find someone who is in your insurance network, it can be affordable.
Also, I've heard good things about the affordability of online therapy, such as what is offered through sites like Better Help.
To get the most out of therapy:
show up on time! You miss out on time you've paid for if you arrive late
do any homework/application exercises faithfully. Either it'll help (great!) or it won't (now you know and you and your therapist can figure something else out), but you have to at least try it and see.
jot some notes down in between appointments when things come up; otherwise it's easy to forget about things you want to bring up or things you need help with
A note: If you are a Christian, I know you may want to find help from someone who shares your faith (my own therapist is a Christian!). In my opinion, it's important to make sure that the person is actually a licensed therapist, not just someone who has taken some counseling classes, and this is particularly true if you are dealing with some type of trauma.
I'm sure I have readers who are therapists, so I'll stop here with the therapy talk and let them share more.
Exercise, especially outdoors ($0)
I've hammered this idea to death here since I left my marriage, so I won't say a lot other than: moving my body almost every day, outside in the woods, has made a world of difference for me.
I always say: "Going for walks doesn't solve my problems. It just makes me better able to deal with my problems."
I don't shove down my feelings ($0)
I've also beaten this to death. 😉
When I am going through something hard, or I'm processing a backlog of hard stuff, there is zero point in pretending everything is hunky-dory.
If I need to feel angry, I just let that happen, and then the feeling passes.
If I need to feel sad or hurt, I let that happen, and it passes.
Ride the waves instead of fighting them, I say.
Fighting a wave doesn't stop the wave, and it only exhausts you.
I hunt for the good stuff ($0)
During a tough time, I don't need to pretend everything is fabulous.
But I also don't need to think everything is terrible, because that's not true either.
(I've argued before that a grateful attitude is actually an attitude rooted in reality.)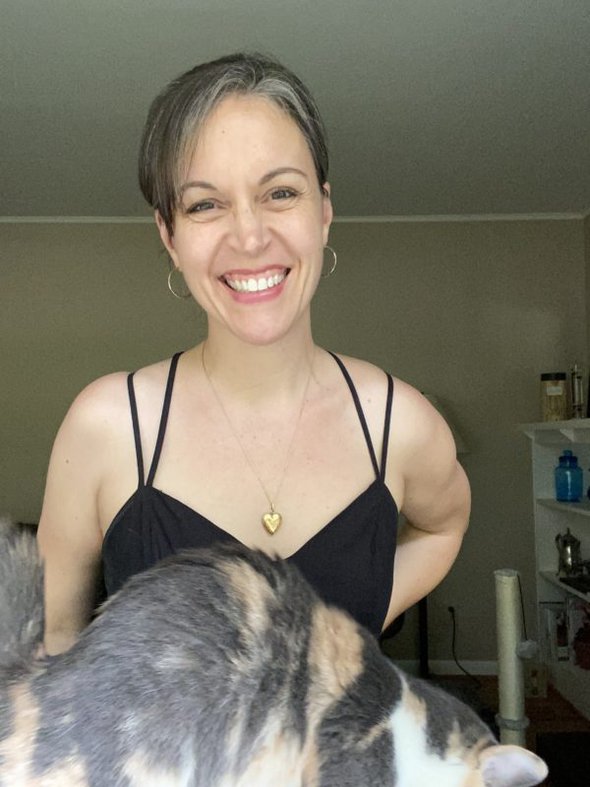 Purposely hunting for the good things in my life helps me to avoid an, "Everything sucks, woe is me." attitude. 😉
I am kind to my body (very little $$)
By this I mean two things.
First, I put myself to bed at a decent time so that I am well-rested.
A tired brain and body will make you struggle even with regular life. How much moreso during a traumatic time??
Also: going to bed at a decent hour costs $0. 😉
Second, I try to put nourishing food into my body.
I don't do deprivation when it comes to food, so this is less, "Don't eat any chocolate" and more, "Eat as many fruits and veggies as you can."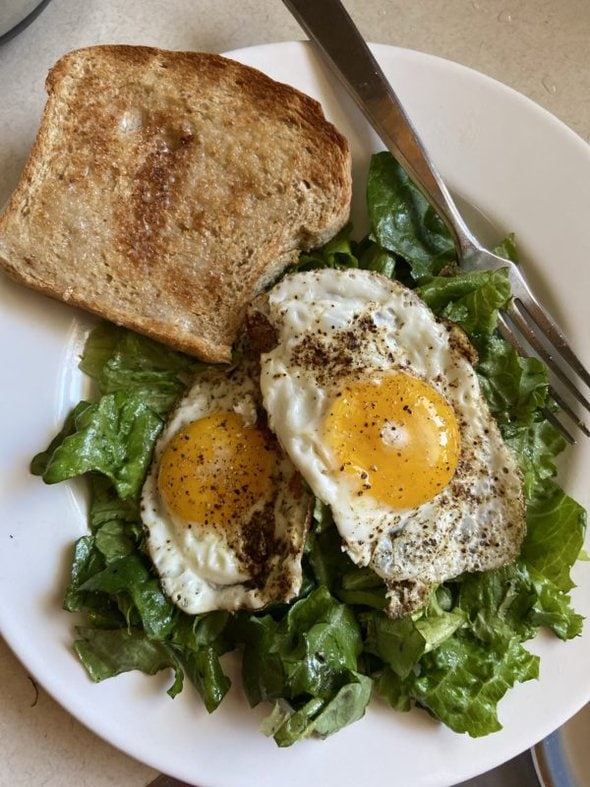 A well-nourished body and brain are gonna handle a tough period in life better than an undernourished version of me.
I lean on friends ($0)
Friends are important for anyone, of course! But when you are going through a particularly tough time, a small group of understanding friends is super valuable.
It is especially nice to have friends who have gone through a similar trial because they will be able to support you especially well.
Kristen, I got a laugh out of the furry pet mentioned in the previous post. I am so glad you changed your mind about that because 1. I love to hear about the cats and 2. They make your life better. But I have been wondering for a while what made you change your mind. Maybe others are curious too, if you wouldn't mind sharing.

-Ava
Well, initially it was because I love my children. 😉 Several of them wanted a dog, and I knew I could not say yes to that without becoming quite resentful over the dog's presence.
But I thought, "Hmm, perhaps I could tryyyyyyy having a cat instead."
Initially we were going to try fostering a cat to see how it went, but as it turned out, the shelter only had kittens for fostering.
So then we ended up adopting Shelly.
I had a lot of worries about having a cat, but they pretty much all ended up being unfounded.
I wrote a post titled, "Owning a cat: An Honest Review" and that pretty much runs down my whole list of worries.
Suffice it to say: having cats for pets has been way less terrible and much more wonderful than I'd anticipated. 🙂
My almost 12 year old son needs a phone, as I broke his. His old phone was one of my old ones, and we didn't have him on a plan. He just used it for youtube, Google, Facebook Messenger Kids and taking pictures.

I've realized that I need to have better control (parental control) over what he's doing on the phone. Monitoring messages and what he's looking up, etc. Apparently kids are learning certain things way earlier than when we were kids!!

I'd also like to have him on a plan so he can contact me more easily, and vice versa. Oh, and it's worth mentioning that we can't add him onto our T-Mobile account, as we are on a grandfathered plan and would have to change plans completely, which would end up increasing our monthly cost.

Did you buy your phone through Mint, or did you bring your own? Do you know if any parental controls that work well, etc?

I've been looking into phones and plans, and boy does it get overwhelming!

Thanks for your time; take care!
-Mandy
Hi Mandy!
My girls and I are all on Mint Mobile and yes, we brought our own phones.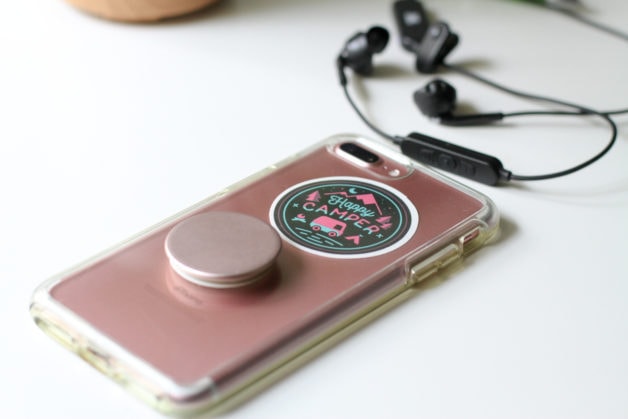 Mint Mobile is SO crazy affordable (compared to contract plans that give you a "free" phone), you will be money ahead in very short order even though you have to buy a phone.
We pay $15/month per phone for unlimited text, calls, and data (technically we have 5GB of data per month, but after you use 5 gigs, you still have service; it's just a little slower.)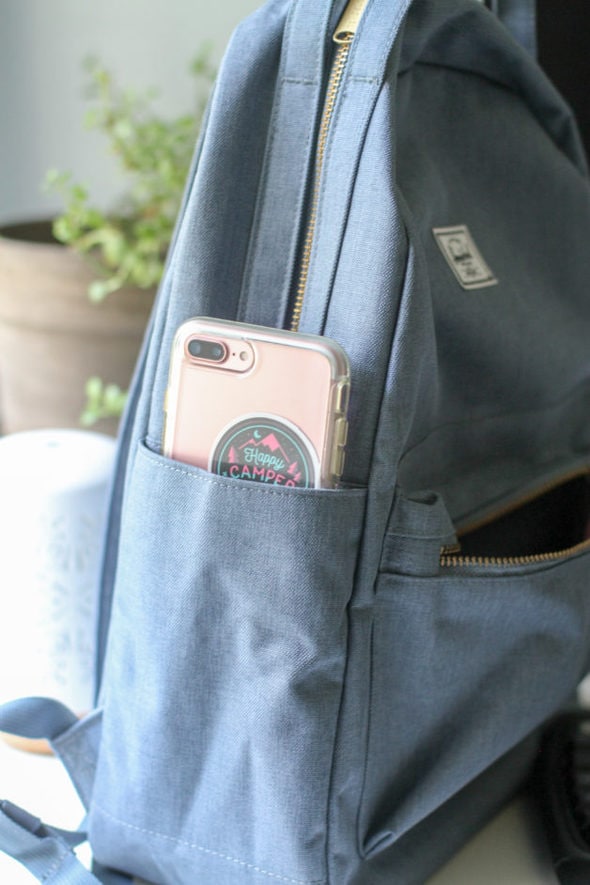 Mint Mobile does sell some phones directly, but usually I just go to Amazon and look for a refurbished model that's a couple of years behind the current model. Amazon's Warehouse Deals often has some good options.
If you open a plan through this link or any others in the post (they're all Zoe's referral link), you will get a $15 renewal credit with Mint Mobile.
As far as parental controls go, I'm gonna have to defer to readers. I am lucky that my kids were born early enough to spend most of their childhoods without phones, and at this point, they're almost all adults (Zoe will be 18 in less than six months!).
Sooo, I am very not up to date on the parental control options out there right now.
Readers, what would you add to my answers?