1. I got the bare minimum haircut service
I generally get a haircut about once a year, and it seemed like it was time.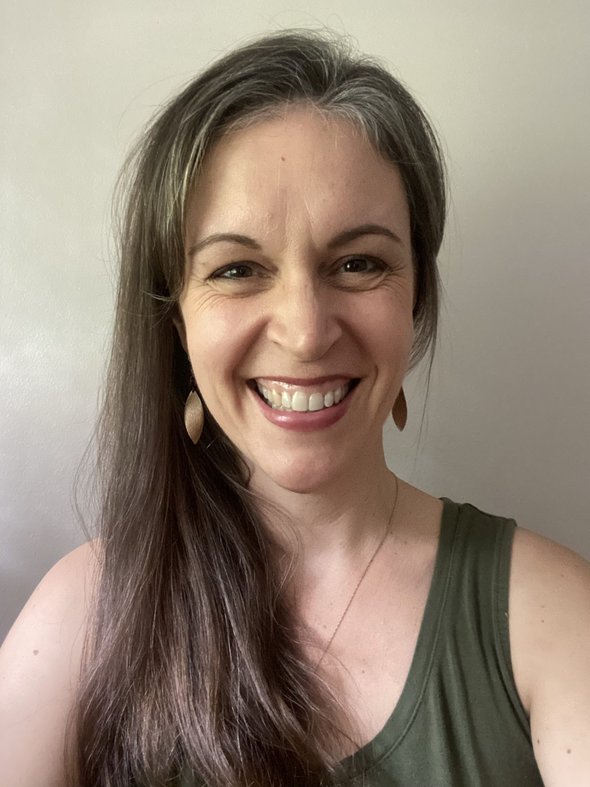 So, I went to Haircuttery and got the cheapest haircut they offer.
I always skip the blowdry/style service because it costs extra and my hair is so thin, it dries on its own by the time I get home anyway!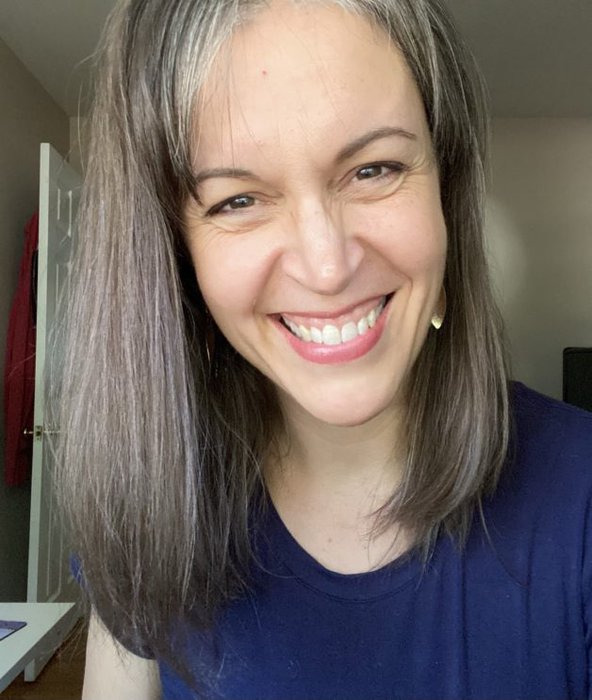 I'm glad to have healthier ends again. And it's still plenty long to tie back for nursing labs and clinical.
2. I've been faithfully packing my lunches
My building at the college has an in-house Chick Fil A, and in my two years of attending classes there, I've managed to not buy food there at all.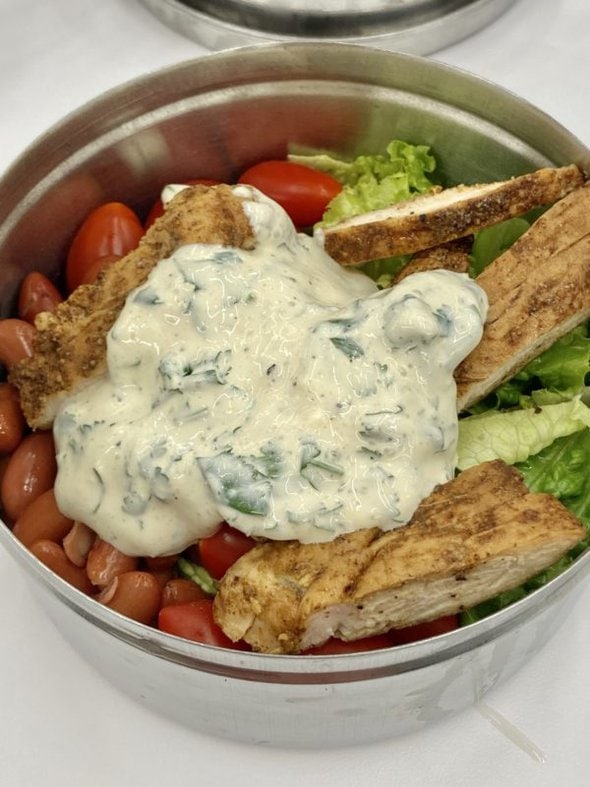 Before, this has been pretty easy because I have not had all-day classes.
But now I'm often at college over lunchtime, so I've been needing to pack food to eat during breaks.
So far, so good!
And I've found that if I pack a bunch of veggies, I will almost always eat them all, so I pack a prodigious amount of things like carrot sticks and cucumber slices along with the more substantial portions of my lunch.
3. I chose slower shipping for a $1.50 reward
Whenever Amazon offers me a little bonus for choosing slow shipping, I generally say, "yes, please."
The rewards usually are a little credit toward a digital purchase, and since Sonia and Zoe sometimes like to stream things on Amazon Prime, the little credits do always get used.
Inside my package: an eye mask to use for my dry eye issues.
I used to have one with little beads in it, but unfortunately it exploded in the microwave last time I went to use it (I don't think it was built to last!), so I decided to try a different type.
I did see that there's a very highly rated type of eye mask for this problem, but the masks are disposable! Not only would that produce a lot of trash, it would also be stupid expensive over time.
Hopefully the new one I ordered will serve me well for a while.
4. I ordered a previous edition of my Nursing Fundamentals book
We were required to purchase the digital version, since it come with online assignments that are mandatory.
But man, I hate reading textbooks online.
So, I hopped onto eBay and bought a hard copy previous edition of the book for $15.71.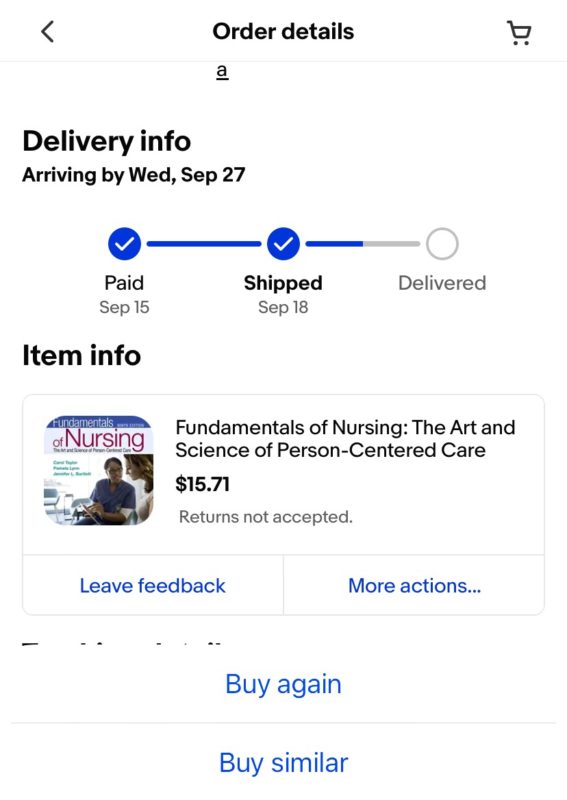 This will suffice for the time when I want to read chapters or flip back through previously read chapters, and I still have the current online version available too.
I did this for my Anatomy and Physiology classes and I didn't regret it one bit. In fact, I've referred back to my hard copy A&P book several times since (including already this semester!)
5. We fixed Zoe's skirt with scissors
She'd thrifted this checked skirt, which had a sort of odd belt thing at the bottom.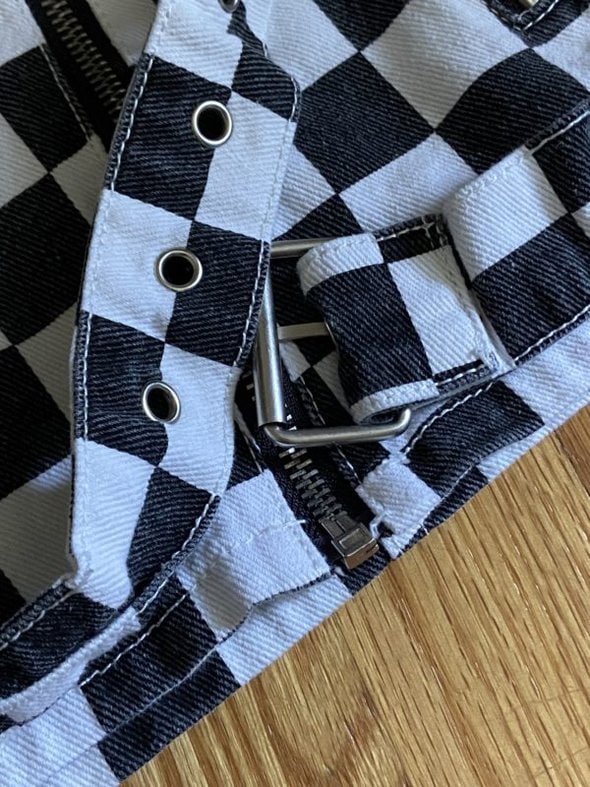 The buckle was very poorly-designed and would not ever stay in place (which is probably why this skirt ended up at the thrift store in the first place!)
She didn't really care about the belt, so we decided to just carefully cut it off with a pair of sharp sewing scissors.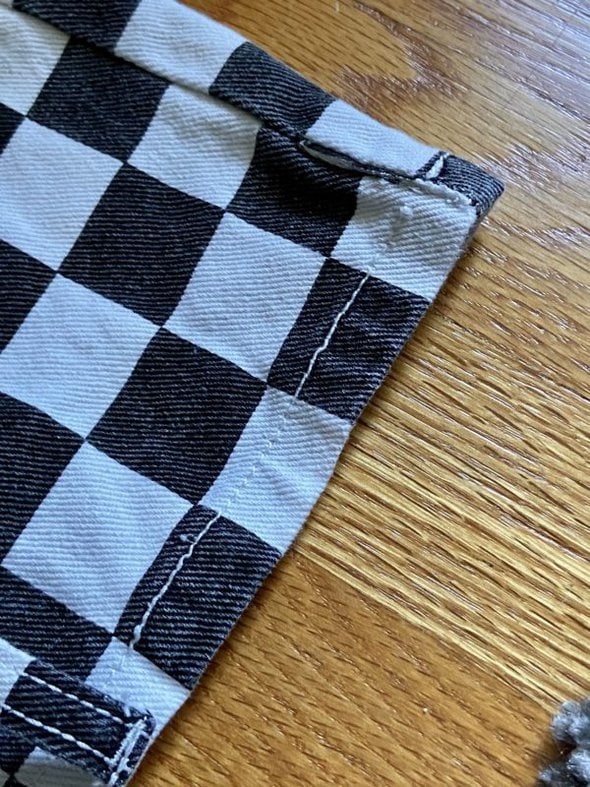 Since it's cut so close to the seam, and it's a patterned skirt, the snip is basically imperceptible.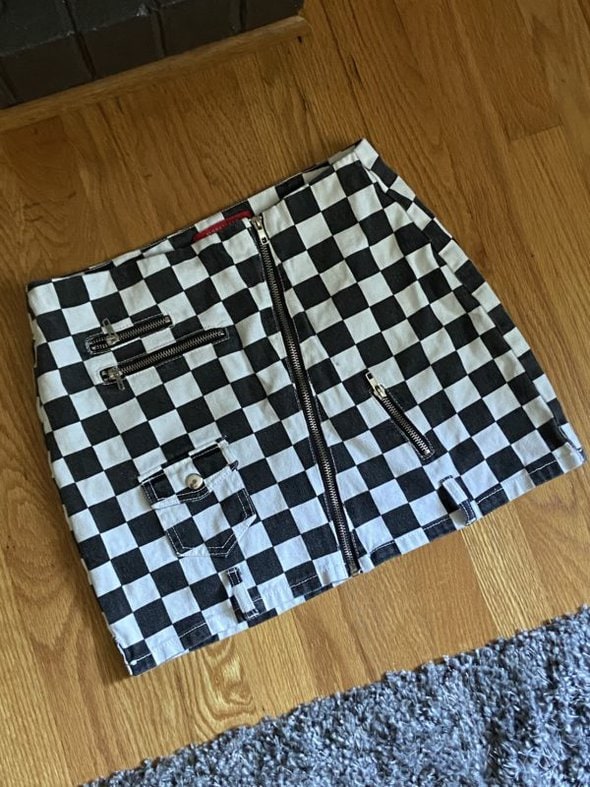 Obviously the "right" way to do this would have been to pick apart the side seam, removed the belt ends, and then re-sew the side seams.
But this is a case where I decided to use my "good enough is good enough" philosophy. This took about two minutes, and now the skirt is usable.
Perfect.
Your turn! What frugal things have you been up to?