Good news for those of you who love giveaways: I've got another one today!
Good news for those of you who hate giveaways: I'm pretty caught up on them after this post, and I've been posting them on days I normally don't post, so we haven't skipped any regular FG posts. 🙂
Digiorno recently sent me coupons for two free pizzas from their new pizzeria! line, so we gave them a try.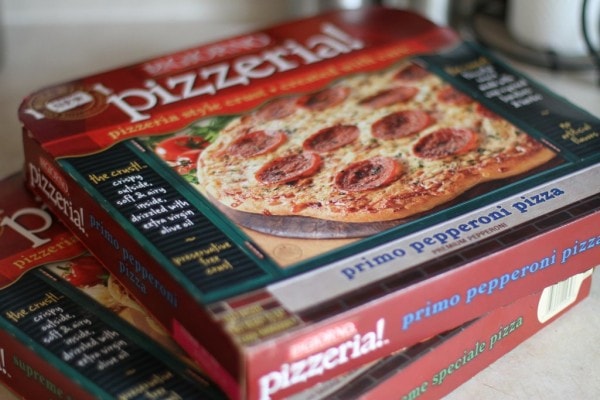 The crust on these pizzas is free of preservatives, and the toppings are more…premium than you expect from a frozen pizza.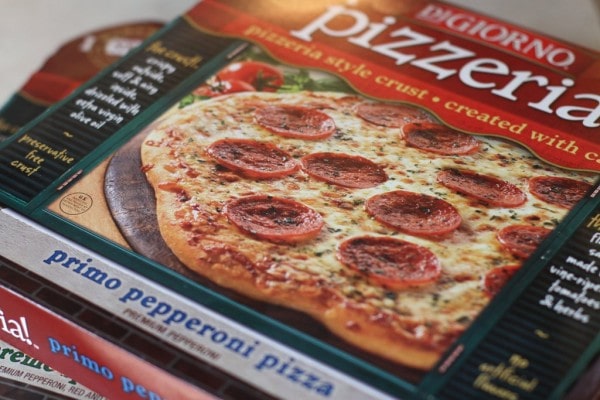 There's a lot more in the way cheese, veggies, and meat than you'd typically see.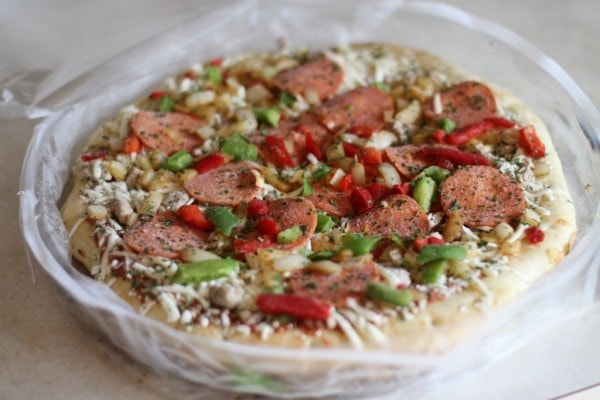 I got a Supreme and a Pepperoni flavor, and baked them up according to the package directions.
(note: if you give these a try, I recommend checking them before the allotted baking time is over, as mine got a bit too crispy on the bottom!)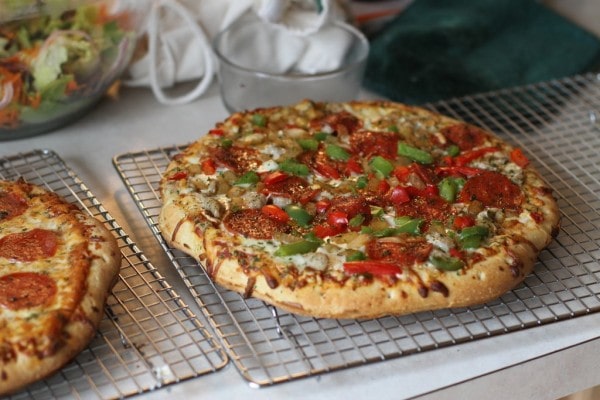 Aside from the slightly crispy underside, we thought these pizzas were really tasty. Tastier than homemade? Tastier than pizzeria pizza?
Well, it's sort of hard to say, because frozen pizza is just different than homemade pizza or pizzeria pizza. We'd say these are really good frozen pizzas, though.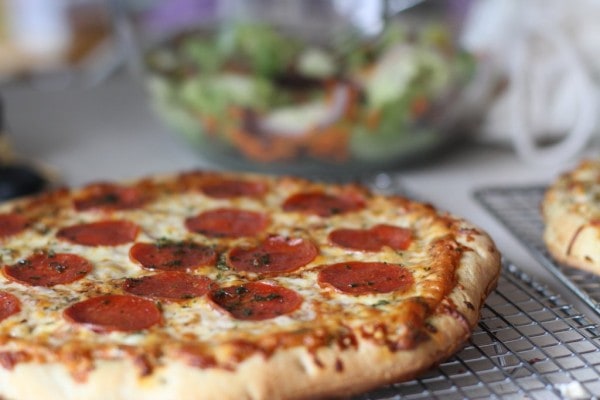 And they do make for a super easy meal. I just threw together a quick salad while the pizzas were baking, and I was done.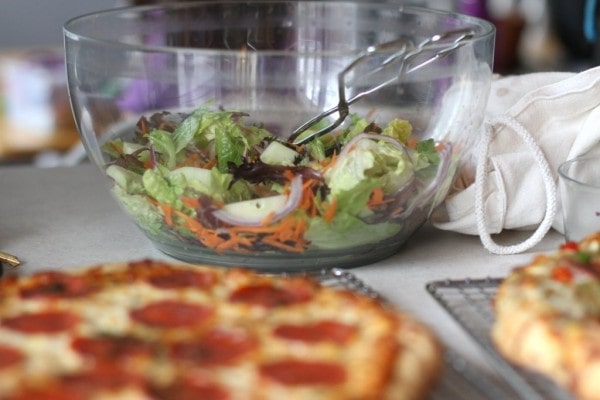 So, would I recommend them?
Well, it depends. They're around $7 apiece at the grocery store, and around $5 on sale (You can get a $2 coupon at Digiorno's website as well).
So pricewise, they do beat most pizzeria prices. However, I'm pretty darn sure you could make homemade pizzas for less than $5 apiece.
(Chatting about this over our pizza dinner made me realize that I really need to do a price analysis on my homemade pizza. A post is forthcoming.)
But! If you're keeping a couple of these in the freezer so that you can pull them out on a night when takeout would be your other option, they could be quite a bargain. (Almost anything is cheaper than eating out. I often keep a bag of shrimp (not cheap!) in the freezer because even a meal of steamed shrimp is generally cheaper than eating out.)
What about the amount of packaging trash these produce? Well, it's definitely more than homemade pizzas produce, but not a lot more than a regular delivery pizza box, as these come in boxes too. The only extra packaging is the plastic pouch the pizza comes in.
So, if you've got time on your side, homemade pizza is a great option. But if you need a super-quick pizza in a pinch, a Digiorno pizzeria! pizza could fill the bill.
___________________________
Zee giveaway:
Two of you will be receiving coupons for two free Digiorno pizzas!
To enter, just leave me a comment. If you want, you can tell me what shortcut meals you serve when time is super short and you're trying to avoid takeout. Or you can just say you want free pizza. I won't judge you. 😉
How about we make this a super-quick giveaway? I'll close it tonight, April 18th, at midnight EST, and then we can get the pizza coupons out to the winners pronto.
Digiorno sent me two free pizza coupons, but I was not otherwise compensated for this post.