That's an unusually bossy start for me, isn't it??
What can I say? Food waste is something I'm passionate about. 😉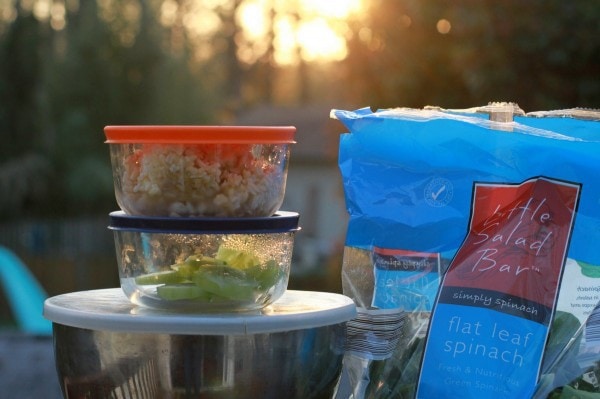 And I think you should be too. Here's why:
1. Wasted food = wasted money.
For a long time, I didn't really think about this like I should have. Moldy red peppers and rotten chicken don't exactly resemble dollar bills, but really, it's what they are.
Food is kind of like money dressed in a different outfit, and once you can see a moldy cucumber as a dollar, you'll be much more motivated to use it up so that you don't have to buy another one.
2. Wasted food = wasted effort.
Someone had to plant, water, harvest, package, and ship the plant foods you throw out, and the effort required to raise animal foods is nothing to sneeze at either.
The labor would be worth if it the food was eaten, but when the food is just thrown out, the labor is wasted.
3. Wasted food = wasted planetary resources.
The food we buy and don't eat didn't just use human effort…it consumed an awful lot of natural resources too. Plants and animals require water, fertilizer, and food, and the packaging/shipping end of things uses oil and paper, among other things, and produces pollution.
Again, all that isn't so bad if the food is actually eaten, but when we buy the food and don't eat it, we've used resources for nothing.
4. Wasted food = methane gas
The food that we send to landfills doesn't compost and turn into lovely dirt. That's because landfills don't provide air or light. And when food rots without sufficient oxygen, as it does in a landfill, methane gas is produced.
If all of that doesn't motivate you, consider that people in many parts of the world would give anything to have access to food like we do. Wasting pound after pound of food is just ridiculous when there are starving people in the world (maybe if we wasted less, we'd have money to donate to organizations that help provide food and water to people in need.)
What You Can Do
If you're routinely filling your trash can with food and you're feeling discouraged by it, take heart! I used to throw away tons of food (check out how much I wasted even after I started working on my food waste), and I've now got my food waste pared down to a reasonable amount.
Change is possible, dear readers.
Now, simply eating more food is obviously not the solution to the food waste problem…instead, you want to use your food more wisely so that you can buy less food than you currently do.
For help with that, read my Top 10 Ways to Reduce Food Waste post to learn about the techniques I used to turn myself into a lean, mean, low-waste machine.
_____________________________
Fellow food-waste-fighters, what one habit/activity has been most effective in helping you reduce your food waste?