I've been a Hungry Harvest customer for a little over 3/4 of a year now, so I thought it would be a good time to do an update post about it all.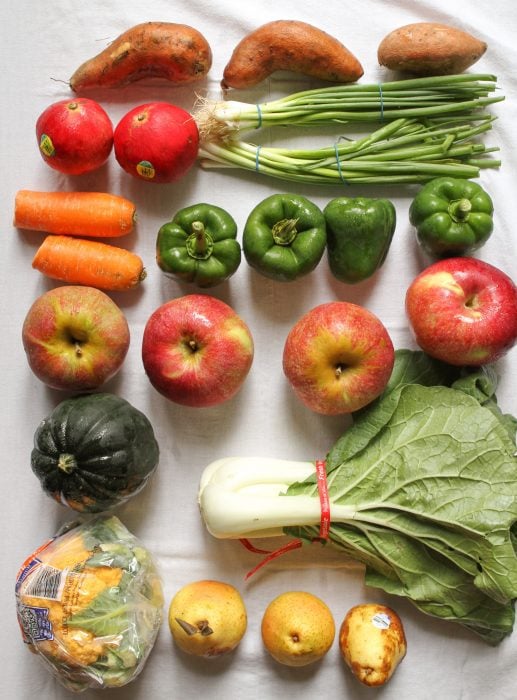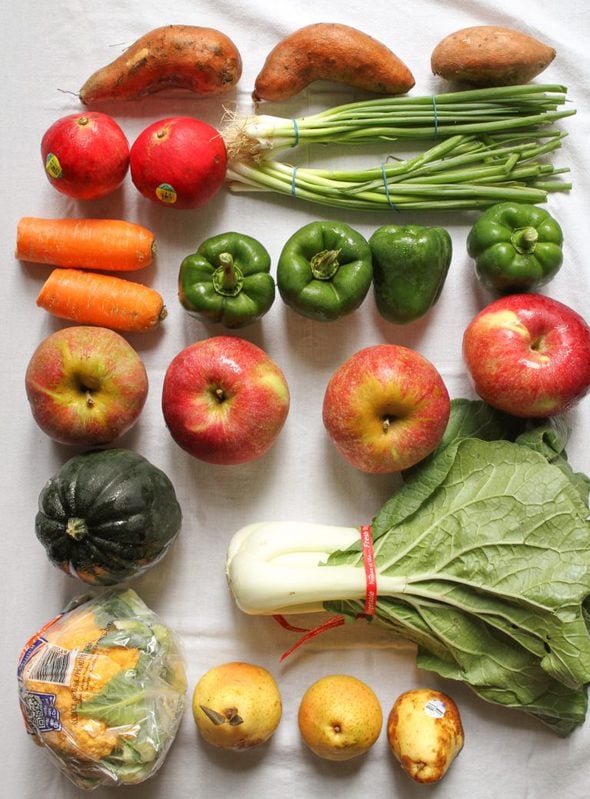 What's Hungry Harvest?
Quick recap: Hungry Harvest is an East Coast-based company that rescues excess/ugly produce and gets it into the hands of people who want to eat it.
They deliver it to customers' doorsteps, and they also donate and sell deeply discounted produce to people in need (including those in food deserts in cities).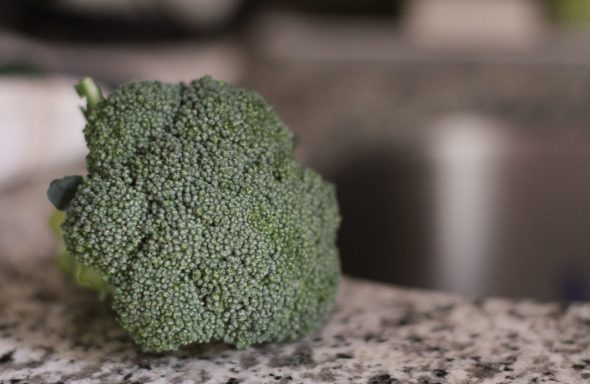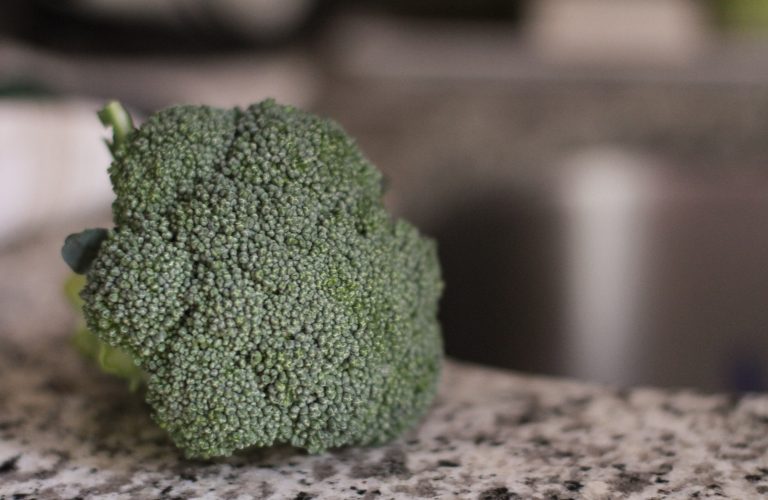 I love, love, love what Hungry Harvest is doing.
I mean, they're rescuing food that would otherwise be wasted and they're helping to feed people in need. What more could I ask??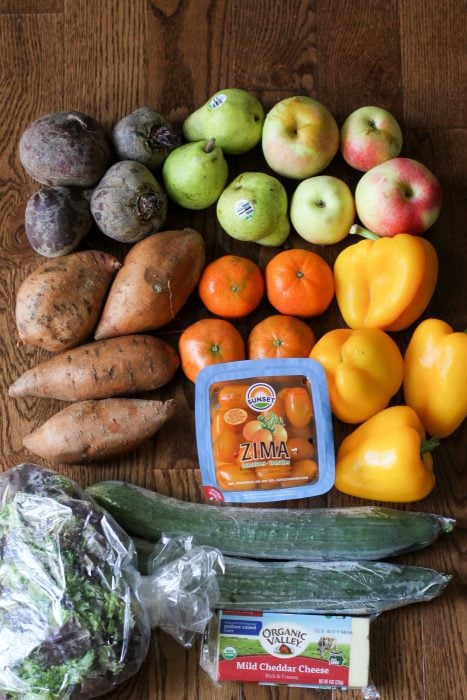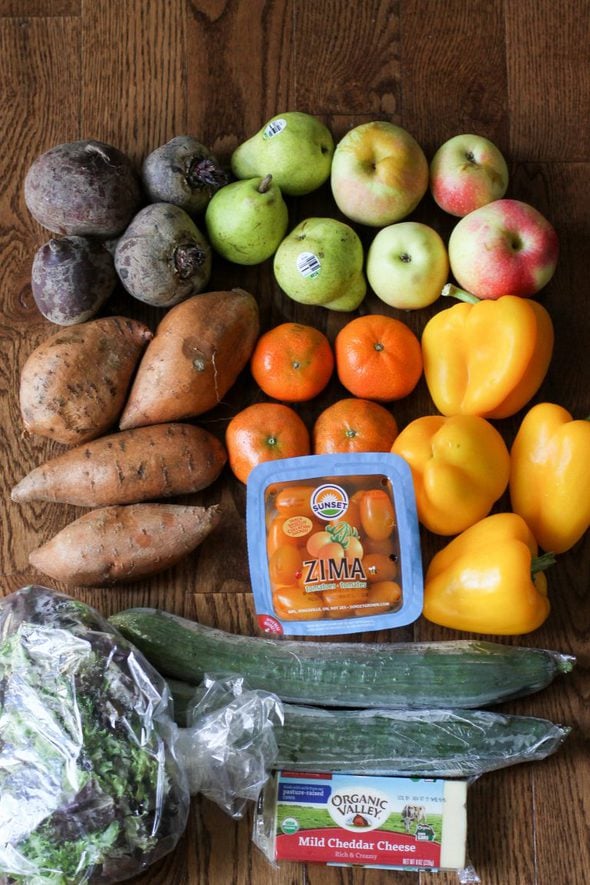 Where do they deliver?
Right now, Hungry Harvest delivers in Maryland, DC, Northern Virginia, Philly, southeastern PA, South Jersey, and South Florida, but they are busy expanding.
So, if they're not available in your area yet, sign up and get yourself on their waiting list, because they use the waiting list to help them decide where to expand!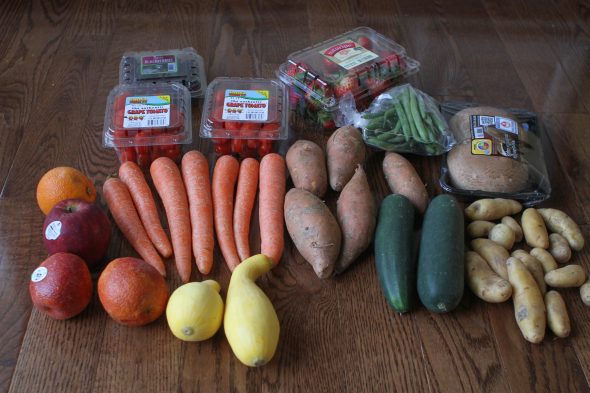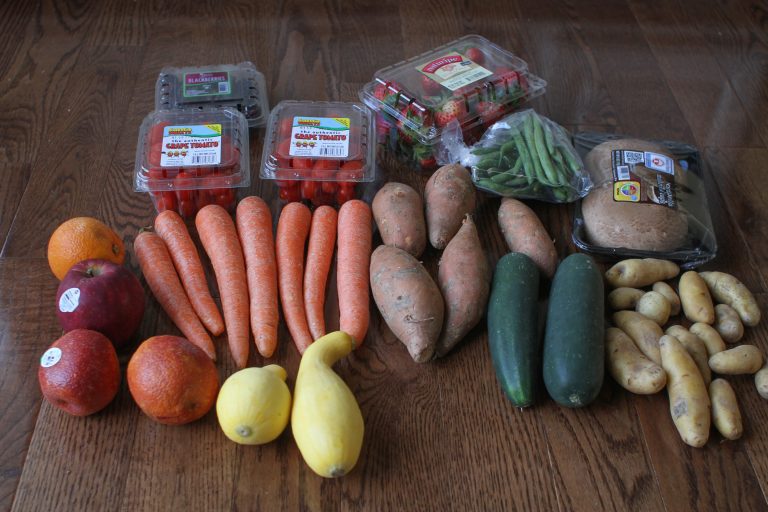 How has the produce quality been?
Overall, great! A lot of the produce I've received has been excess, which means it's first quality but that a grower had too much to sell.
So, that stuff is exactly like what I'd get at the grocery store.
The ugly produce has been unusual, yes, but delicious.
Sometimes I get huge carrots or tiny avocados or grapefruits with funky coloring, but these are just cosmetic problems.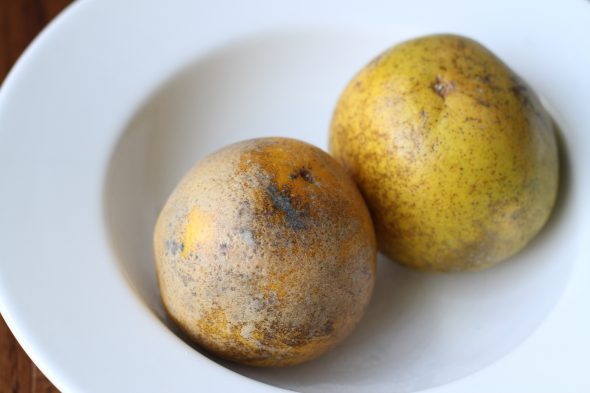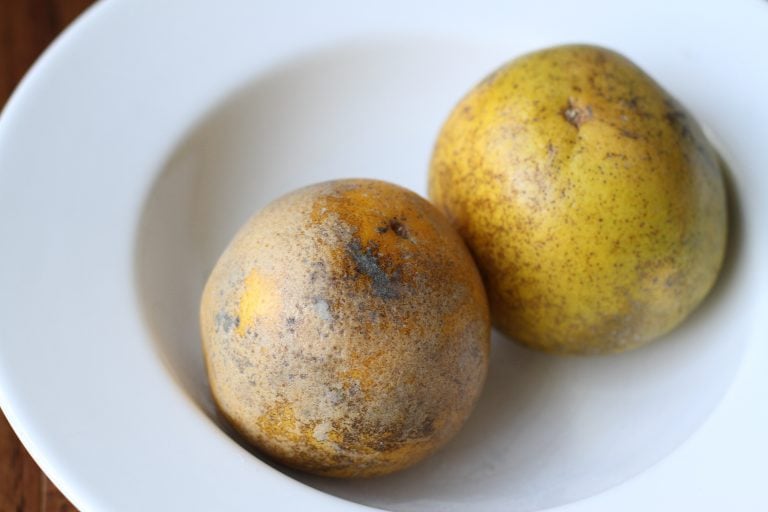 And cosmetic problems are no reason to throw food away!
If you do get a bruised or rotten item in your box, you can just let Hungry Harvest know. They try never to let this happen, but sometimes an item slips through their quality control, and they'll want to make it right for you.
What if I get an item I hate?
Well, Hungry Harvest lets you put things on your "never" list. So, I never have to worry that my box will be full of eggplants and okra.
<shudder>
AND, you can also customize your box for a small fee.
So, if you get your heads up email with the list of product for the week and you're all, "GAH! I DO NOT NEED ANY MORE CARROTS RIGHT NOW.", you can just log in to your account and change it up.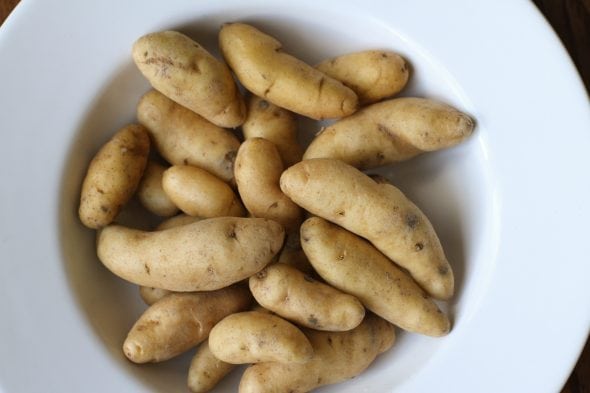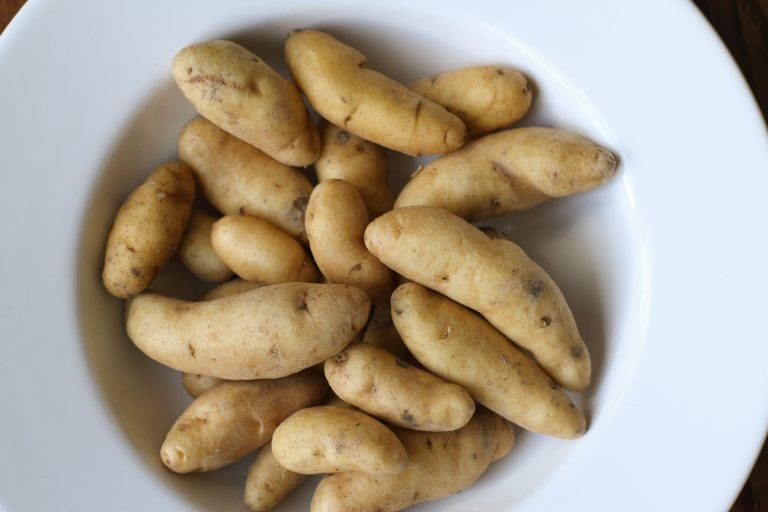 Does Hungry Harvest only sell produce?
That's their main jam, but they do also sell some other foods that you can add on to your delivery.
For instance, they sell white eggs (farmers have a hard time selling white eggs because people think the brown ones are healthier) and surplus bread (fresh, but the bakers just had too much).
And at the time of this writing, they're selling Organic Valley cheese, which has an expiration date of mid-December, which is too close for a grocery store's comfort.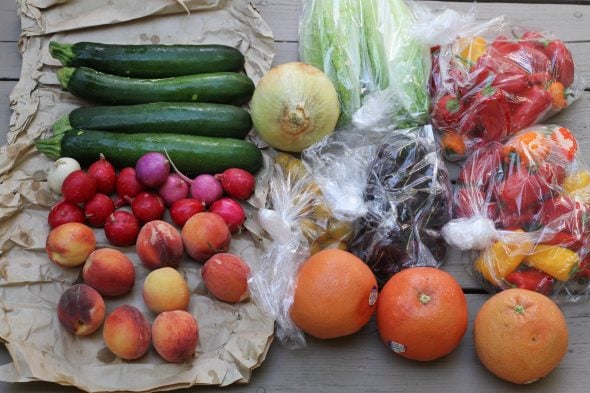 Isn't this stuff more expensive than produce at Aldi?
Sometimes, yes. I've done some price comparisons, and usually the total price of my box contents is just slightly more than the same items would be at Aldi.
BUT.
By purchasing from Hungry Harvest, I'm helping save produce from the landfill and I'm helping to feed hungry local families. Totally worth paying more than I would at Aldi.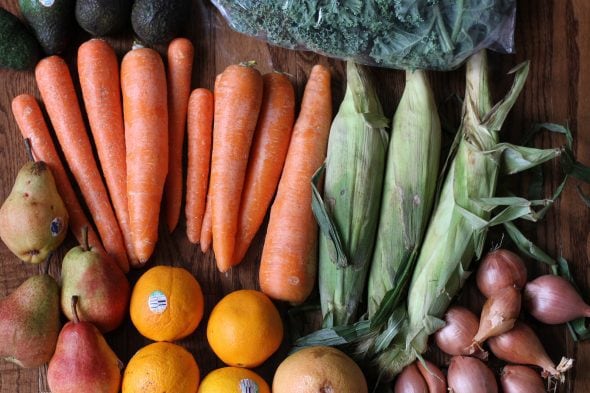 Plus, there's this:
Getting a produce box makes me eat more produce, guaranteed.
Left to myself, I will tend to purchase less produce than I will with a delivery box. And I will tend to stay in my comfort zone too.
I'll buy spinach instead of kale and broccoli instead of Brussels sprouts. And I probably won't buy beets at all.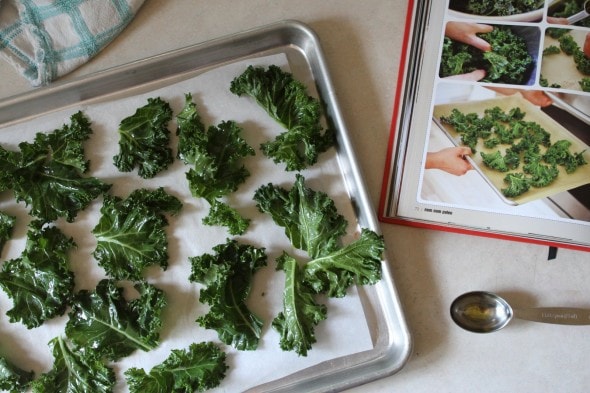 But when Hungry Harvest sends me kale, broccoli, and beets, I'll be darned if I'm not going to do my very best to cook and eat those foods. I'm not about to waste what Hungry Harvest has rescued!
The Hungry Harvest box gently pushes me to work more produce (especially more veggies) and more variety into my cooking, and I really, really appreciate that.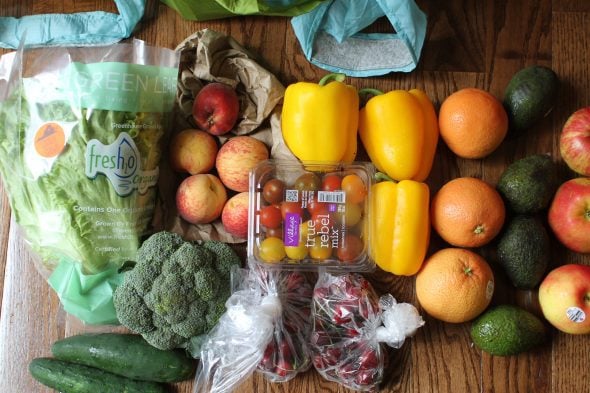 So, there you have it! I'm still a very happy customer, 8 months in, and I give Hungry Harvest a huge thumbs up.
Ready to give it a try?
Sign up with Hungry Harvest and use the code FRUGALGIRL5 (expires June 1, 2018) to get $5 off of your first harvest.
After I signed up with Hungry Harvest, they asked me to help spread the word as a Hungry Harvest ambassador (I'm officially a #hungryharvesthero!), and of course I said yes. This post is not sponsored, though, all the words are my own, and I do not get credit/payment if you sign up with Hungry Harvest.

Save