1. I ordered new rollers for my dishwasher's top rack.
I'm not sure what kind of plastic they make these out of, but over time, they dry out and fall apart.
(My more cynical side says this is not an accident on the manufacturing side, because good heavens, there are tons of other plastic parts in my dishwasher that don't wear out like this!)
Anyway.
I believe we replaced all four since we got this dishwasher 13-14 years ago, and one just went out the other night.
I placed an order for four, because if you're going to pay for shipping, you might as well just pay once and get all four.
And heaven knows the other three are going to give out at some point in the future. Better to be prepared!
2. I removed a piece of glass from the bottom of the dishwasher.
When it was running the other night, I heard that familiar buzzing sound, which meant that something was stuck in the chopper blade.
Luckily, I've taken apart my dishwasher around 789 times by this point in its life (at least, it feels like it!), so it only took me a few minutes to unscrew everything.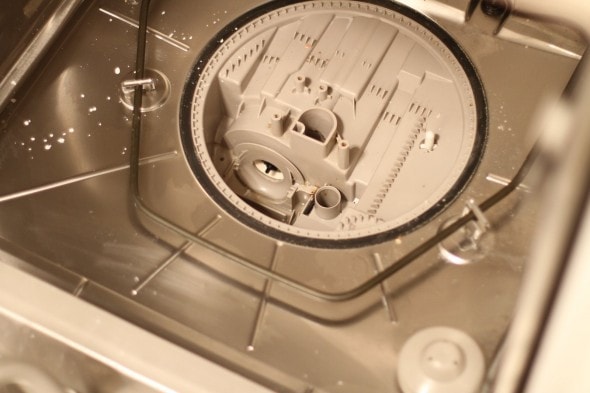 I found a piece of glass, a seed, and a piece of plastic, and once I took those pieces out and put the dishwasher back together, all was well.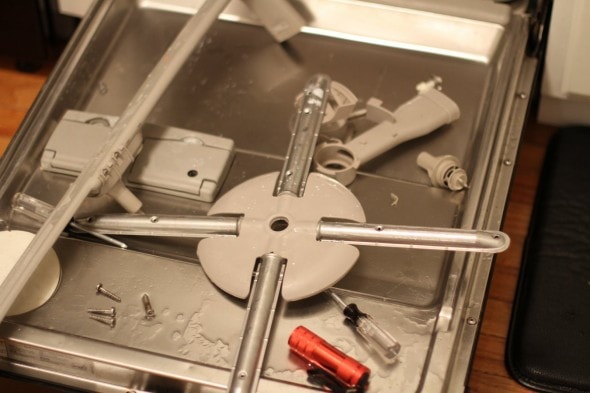 We do try to keep unchoppable things out of the dishwasher, but boy, they do seem to make their way down anyway.
3. I remembered to put together receipts for reimbursement.
Like rebates, reimbursements are a thing that can get away from you if you're not careful. Just one of those annoying, nagging sorts of tasks, and if you don't get to it, you end up losing money.
We'd purchased a few (pre-approved) things for church recently, so I gathered together all the receipts, filled out the form, and turned it in yesterday.
4. I did a (late) money email.
(Read all about how and why I do money emails here.)
Normally I try to do these at the end of the month or early in the month, but I was pretty late this time around.
Buuuuut, better late than never.
This is the second month in a row where we have not had any crazy and unusual expenses and my goodness, it is really fabulous.
5. I….
…listed a book for sale on Amazon, pulled a pork roast out for pulled pork sandwiches, made a green smoothie by using the last of the frozen fruit and some Hungry Harvest spinach, and redeemed my TopCashback (affiliate link) earnings for an Amazon gift card (5% bonus!).
Your turn!
Share your own Five Frugal Things in the comments.