I realized after typing up this menu plan that all but one of our meals came from some branch of America's Test Kitchen/Cook's Country/Cook's Illustrated.
I am a serious fangirl.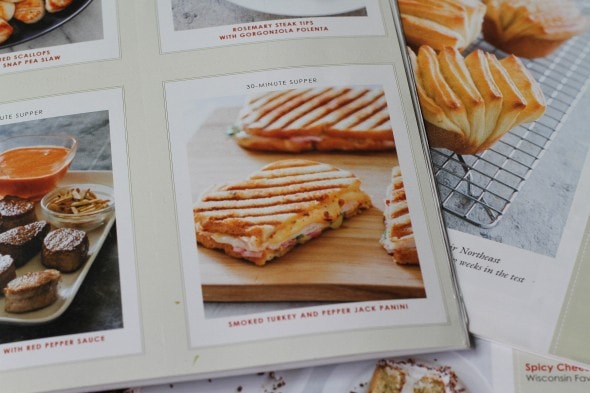 What I Spent
I lazily put off doing a big grocery shopping trip, so I only spent $87 on a non-Aldi fill-in trip.
Week 1: $145
Week 2: $180
Week 3: $87
What We Ate
Saturday
The girls requested a Chick-Fil-A night, so I went to the drive-thru to pick up dinner.
Sunday
I made ramen noodle bowls with chicken and red peppers.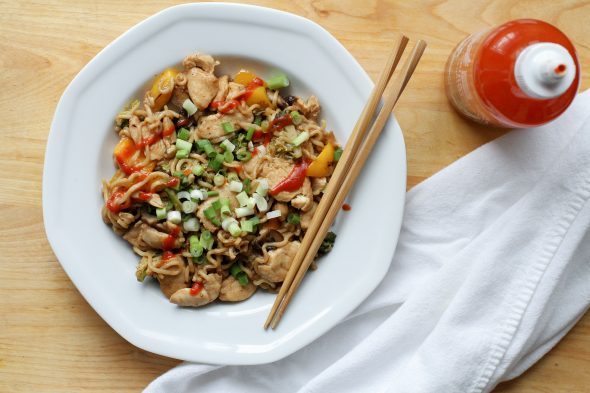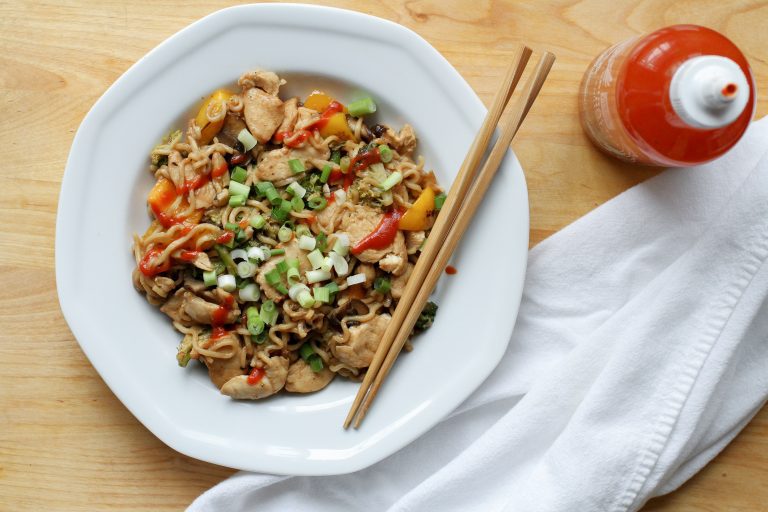 Monday
Sonia requested chicken katsu with tonkatsu sauce and rice (recipe from Dinner Illustrated).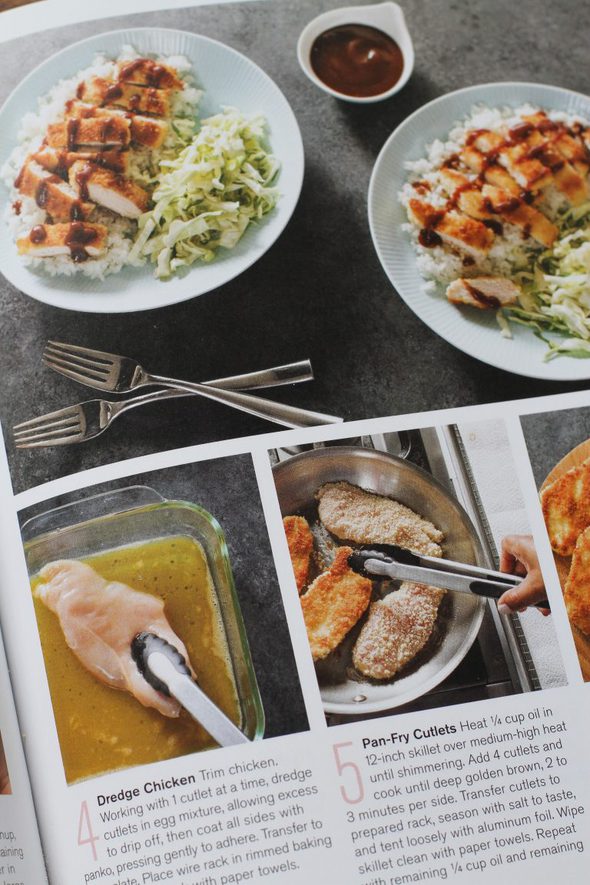 Tuesday
We spent the afternoon at the pool with friends, so in the morning, I got some beef au jus out of the freezer and made some fresh French bread.
So, that way we had an easy dinner when we got back from the pool.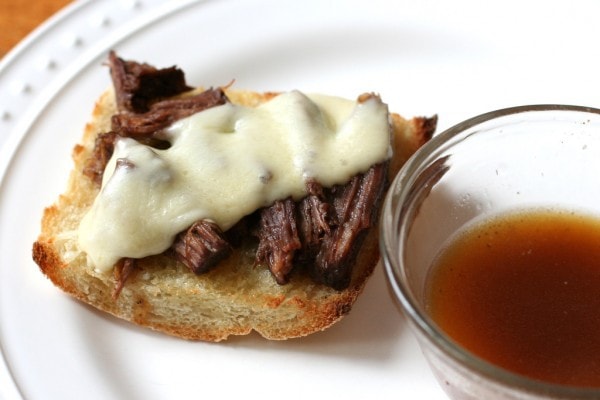 I don't remember for sure what we had on the side, but I think it was fresh fruit.
Wednesday
I made sizzling Korean beef lettuce wraps, and we had peaches on the side (Sonia had grapefruit, since she's allergic to fresh peaches.)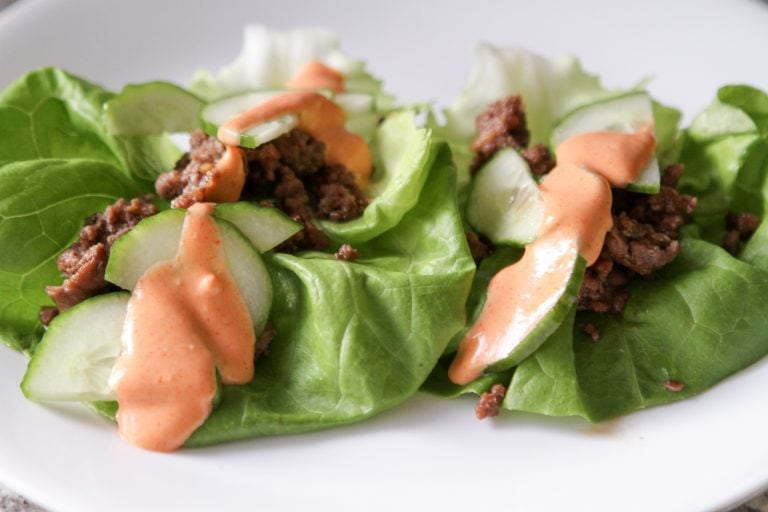 Thursday
I tried a slow-cooker sausage ragu recipe that caught Sonia's eye in the latest Cook's Country magazine.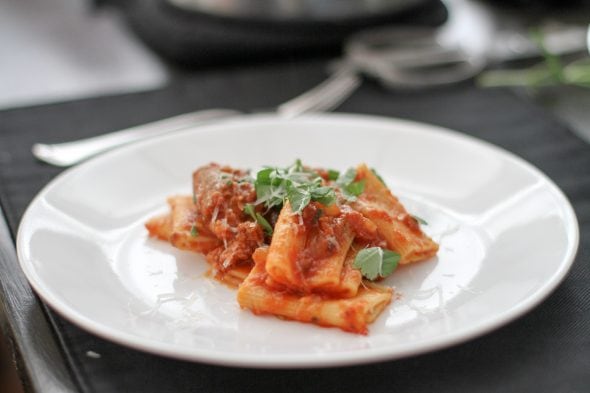 Just the sauce cooks in the crock pot; you cook the pasta on the stove top. I imagine pasta in the crock pot might get rather soggy.
Everyone gave this recipe a thumbs up, so yay!
We had green beans with our pasta.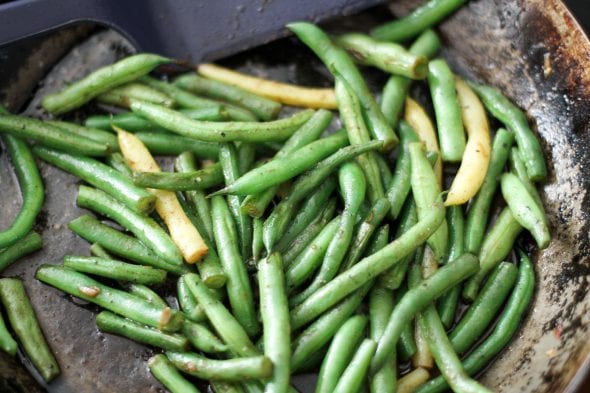 Friday
Um, I have not decided yet. And since I am terrible of thinking of meals last-minute, I better make a dinner plan very soon.
What did you eat for dinner this week?