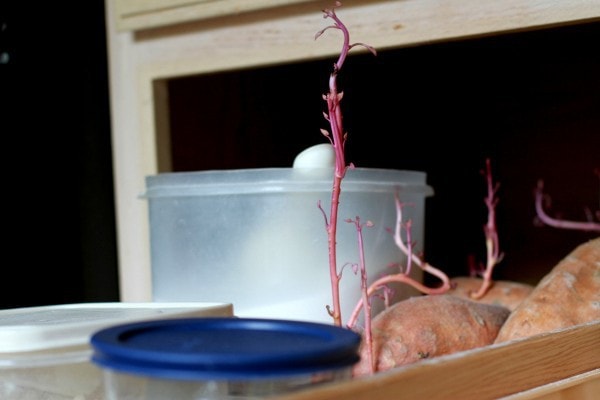 Pretty sure that's how my to-do list needs to start.
These need to either be cooked or planted because soon, those shoots are going to be so tall, I won't be able to shut my drawer properly.
Did you know there are other instances where you can plant food that might otherwise go to waste?
You can stick garlic cloves in the ground, and they'll grow into a new head.
If cilantro or another herb has roots, it can be planted.
Green onions almost always come with the roots attached, and I've successfully planted them.
And of course, sweet potato and regular potato chunks can both be buried to grow more potatoes.
I'm sure some of you experienced gardeners can name a few more types of produce that are gardening-friendly…have at it in the comments!
_________________________
Today's 365 post: A vole has been here.
Joshua's 365 post: Starbuck (no, not the coffee)