I've been such a slacker with these monthly menu plans.  Part of the problem is that in the winter, I am really, really unmotivated to take pictures of our meals because the light is so terrible.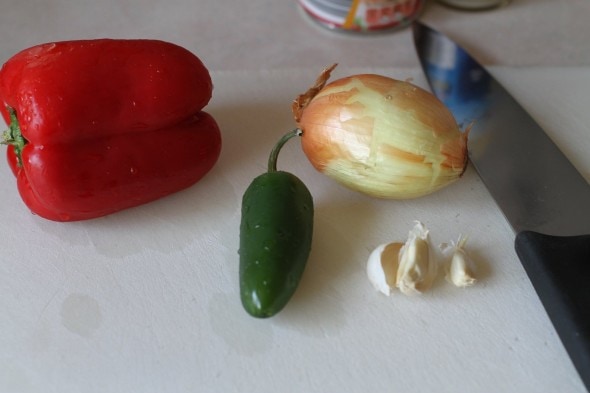 However!
Despite the fact that there are 8 inches of snow on my deck this morning, spring is indeed coming and days are getting longer, and so I will be getting more camera-happy at mealtimes.
Which means menu plans should be a little more consistent around these here parts.
I do plan my menus ahead of time, but so that I can share pictures, I share a week's worth of meals after we've eaten them.
I made a butterflied, salted, roasted chicken, which we ate with mashed potatoes, gravy, and a green salad.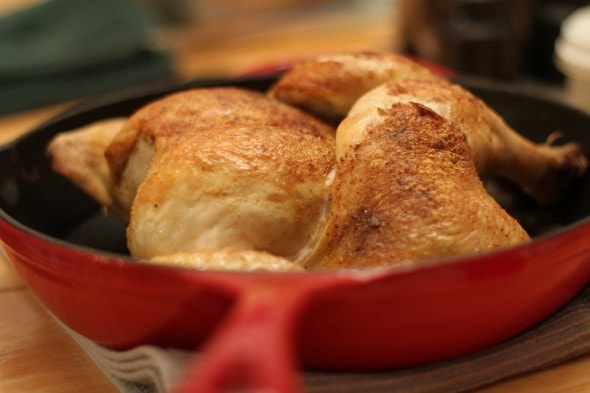 Then we had a meal of old standbys…strawberry green salad and sloppy joes on homemade hamburger buns.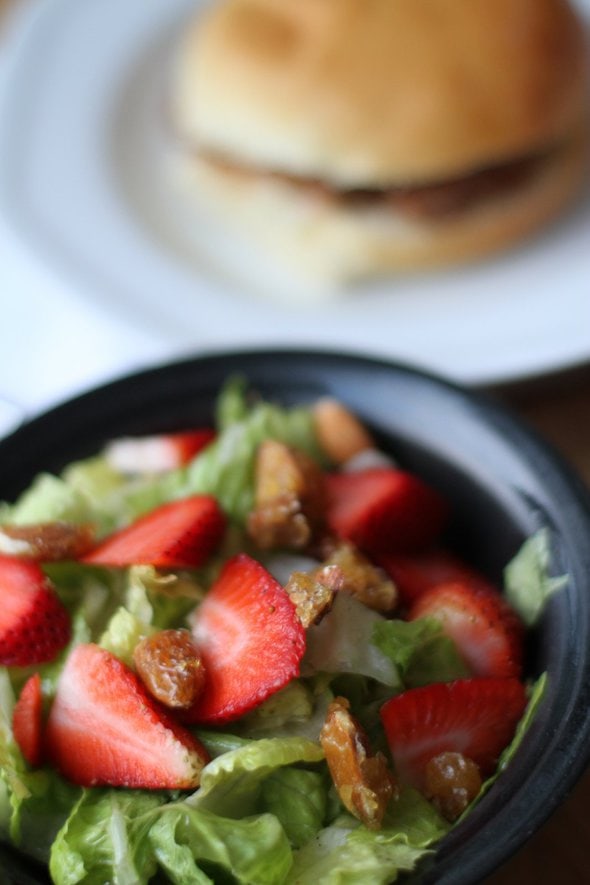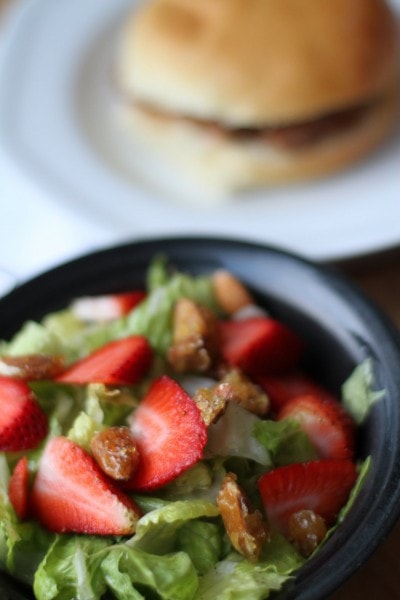 Next up: Grilled steaks, sweet potatoes, and green beans
I'm not one to buy steaks, but when you buy 1/4 of a local cow, then you get some fancier cuts along with your ground beef.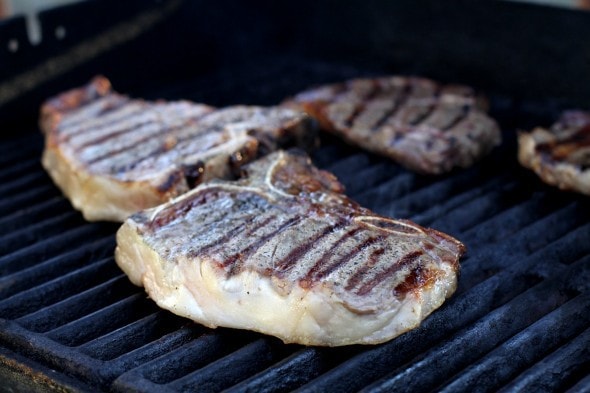 Then I had some prosciutto from Aldi that needed to be used up, so I made prosciutto-wrapped chicken breasts, which is a recipe from my six-ingredient cookbook.
I cannot for the life of me remember what we had with this.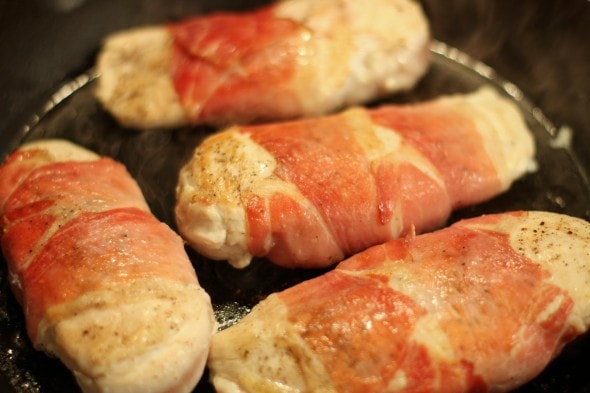 Leftover steak became steak quesadillas, which we ate with guacamole, salsa, and some fruit.
Here's how I make bacon quesadillas, but for the steak version, I filled the tortillas with sliced steak, a bit of salsa, some green onions, and cheese.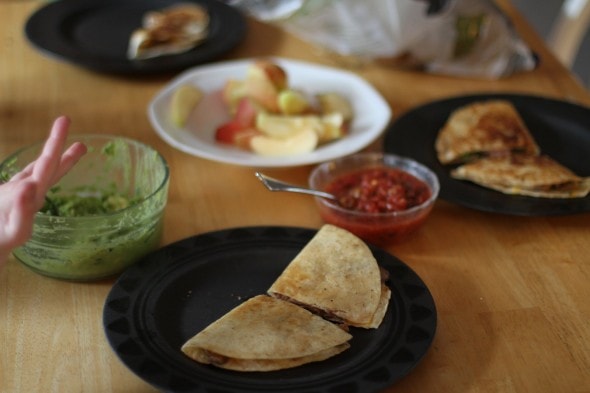 I made a couple of homemade pizzas, and we drank root beer.
(Root beer with pizza is the occasional exception to our (tap) water-drinking lifestyle.  Ok, that and breakfast tea.)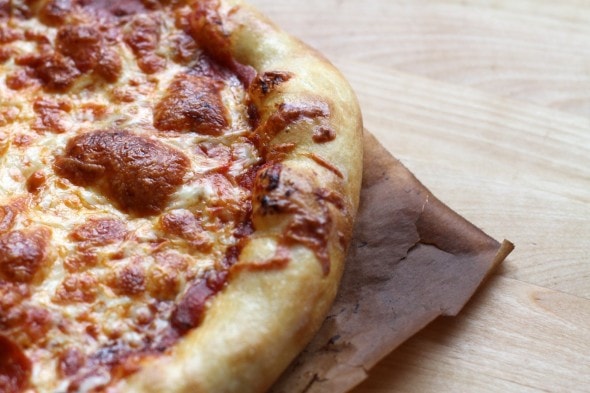 And we topped off the week with a date night.
I took some very detailed pictures of a grocery shopping trip in February, but then never posted them, so here you go.
(The first picture is includes clearance candy I bought after Valentine's Day and also some sweetened beverages that we bought for one of the girls' birthday meals.  It's kind of a tradition around here to buy juice boxes on birthdays.  My girls think these are a super awesome treat, due to the afore-mentioned water-as-beverage lifestyle around here.
)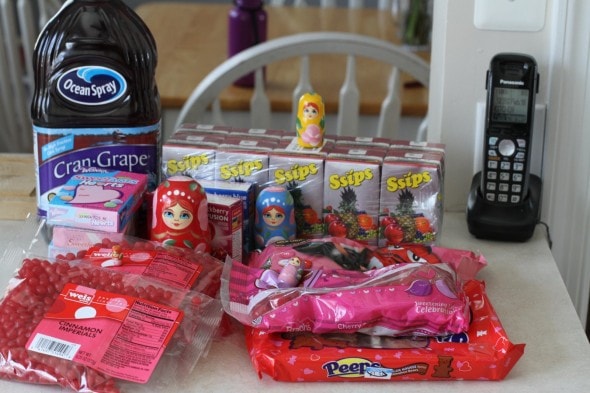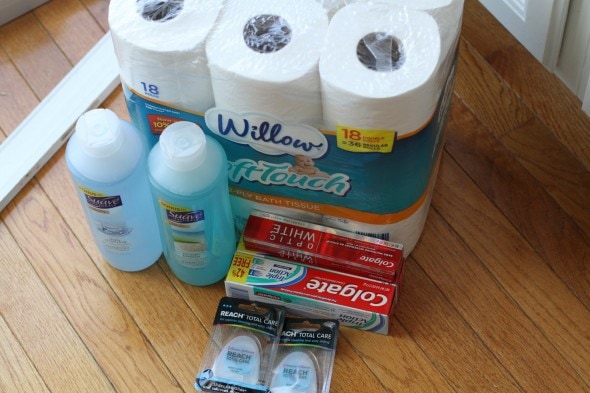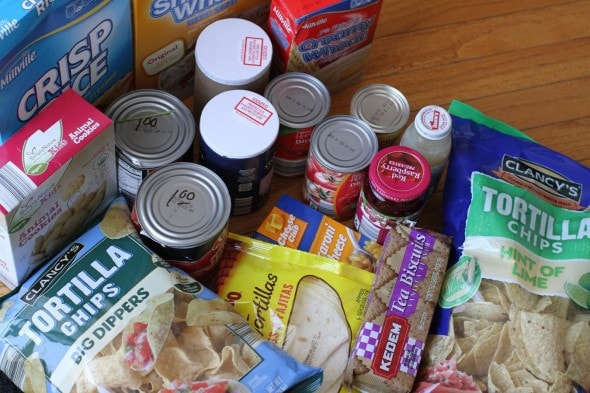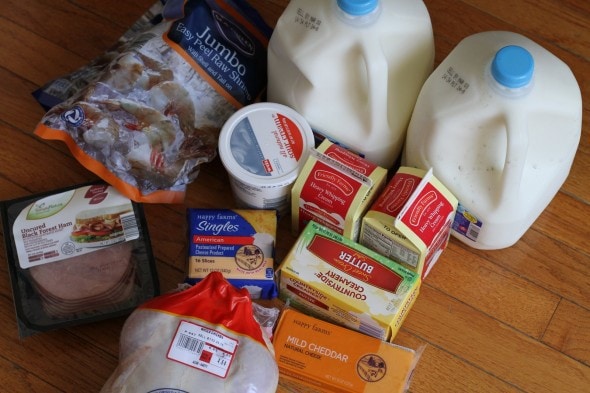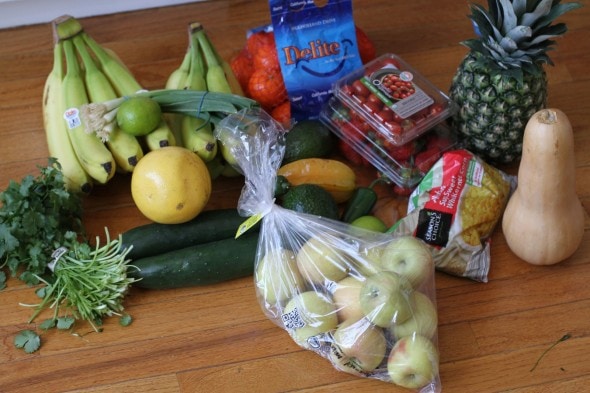 I don't have specific grocery totals for this particular shopping trip, but as of the end of February, I'd spent about $1300 on groceries, which is about $166 a week.
That's a bit artificially low, though, because I paid for the beef last year, and we've obviously been eating that this year.  But still, I'm pretty happy with my average, given that I've been buying a few more organic things, my kids are eating more (The teenager and the almost-teenager are definitely hungrier than they used to be!), and I've been sticking nearly 100% to local, organic chicken.
Ok.
I promise I won't skip a month between menu plans next time.