What I Spent
Well, it was a pretty quiet week on the grocery front!
$21 at BJS
$30 at Harris Teeter
$5 at Giant
$16 on chicken and waffle sandwiches
So, that adds up to $72.
December Food Spending
Week 1: $266 (!!!)
Week 2: $72
What We Ate
Saturday
Mr. FG and I did a Five Guys date night, where we did our usual thing:
I ordered a burger with eleventy-twelve toppings, and he ordered a burger with one topping.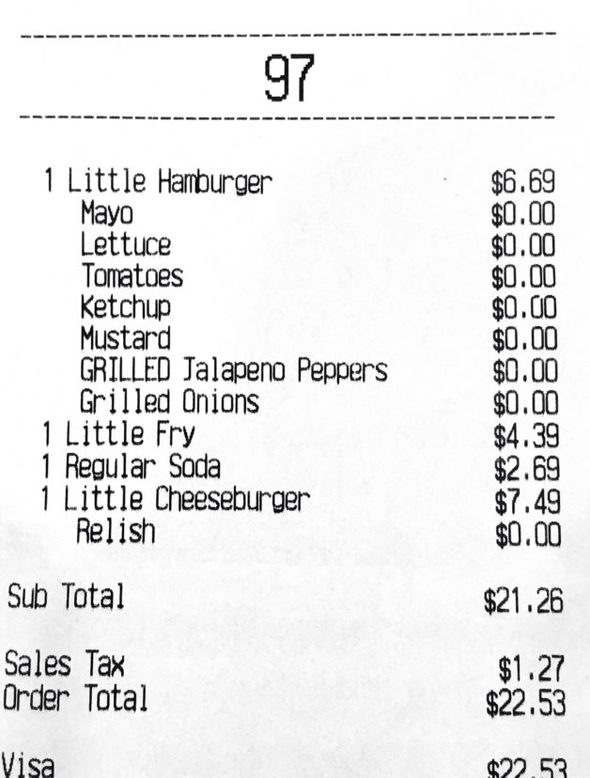 It's a very, very good thing we do not have to share a burger because neither of us would be happy!
Because we are the ultimate in fanciness, we walked over to Dollar General after our burgers and we each got a candy bar.
(Actually, that's one of the tips in my post about how to have a cheap date night: skip the restaurant dessert and go buy chocolate at a drugstore. Or, you know, Dollar General.)
Sunday
Usually, Mr. FG cooks on Sunday nights, but he was at his sister's delivering an early Christmas gift and he didn't get back until dinnertime.
So, we got chicken and waffle sandwiches from a local spot for $16.
Monday
I pressed the easy button; grilled chicken sausages in buns, plus potato chips and fresh fruit on the side.
By the way, if you buy the cheap $0.99 buns (like I did!), you can give them a serious upgrade by lightly buttering the cut sides and then toasting them, cut side down, in a skillet. It only takes a minute or two, and it makes the whole gustatory experience way better.
10/10, would recommend.
Tuesday
Zoe got a cold and requested chicken noodle soup for dinner. Easy enough for me! I made grilled cheese sandwiches as well.
Wednesday
I got a request from Sonia for chicken katsu (a dish she swears she could eat every week for the rest of her life!), so that's what I made.

I use the recipe from Dinner Illustrated for this dish.
Thursday
I made a pot of zuppa toscana and a loaf of this French bread.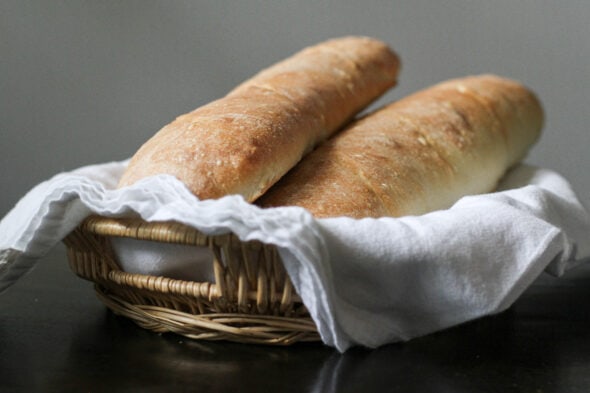 Friday
I think I will make pizza, but I'm not sure if I will go with regular pizza or French bread pizza. I made two loaves of French bread last night, so I could use the second one for easy pizzas.
What did you have for dinner this week?