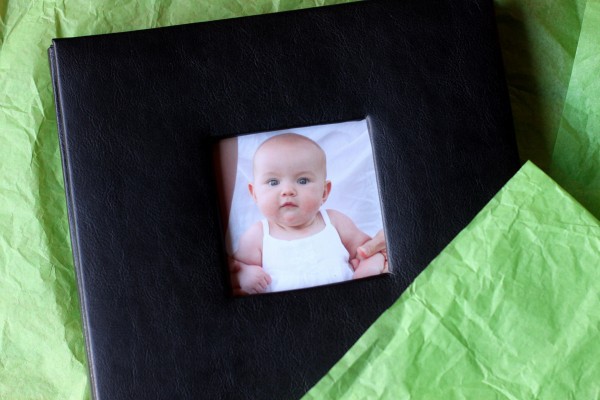 The fun thing about giving photo gifts is that the gift is as unique as the photo…I find that they make really meaningful presents. And if you're as shutter-happy as I am, by the time December rolls around each year, you probably have plenty of material for photo gifts.
I made a scrapbook for my sister, like I did two years ago.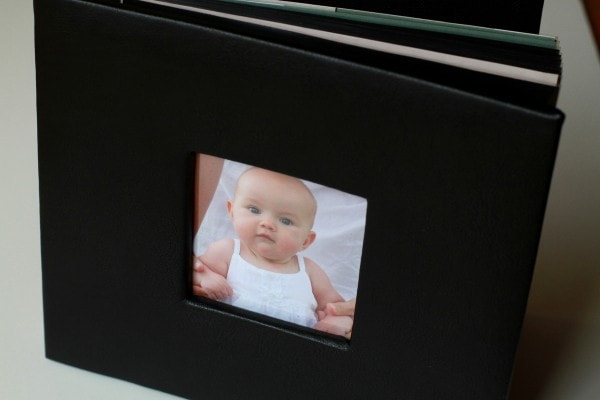 This one covers the first year of her first girl's life, and I'll just show you a few pages. I apologize for the poor quality of these photos. I'm such a disaster at taking pictures of pictures…they never turn out very sharp! The printed photos really are good quality in real life, though.
(just apply that disclaimer to all the photos in this post…they're pretty much all pictures of pictures)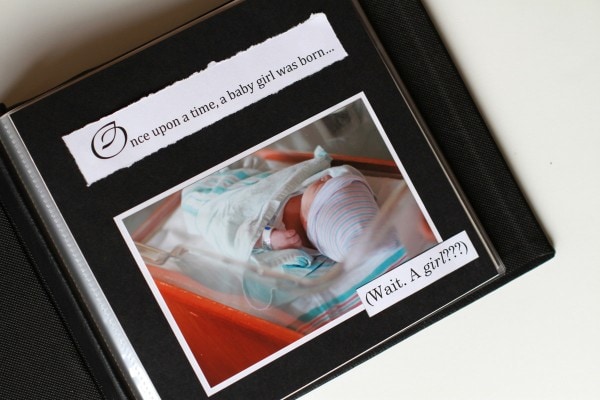 We were all so surprised that Annalise was a girl (my sister and her husband didn't find out the sex ahead of time).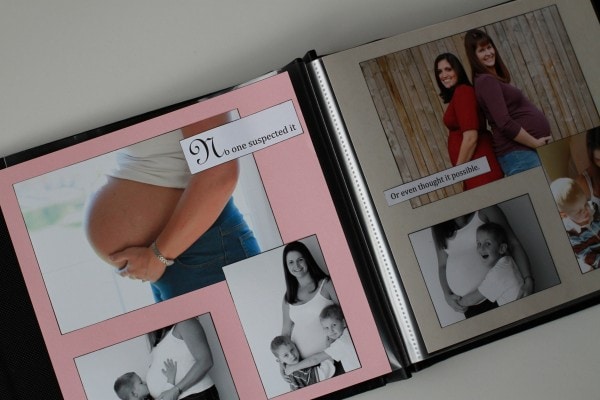 She has three older brothers, so we all sort of expected that she'd be a boy too!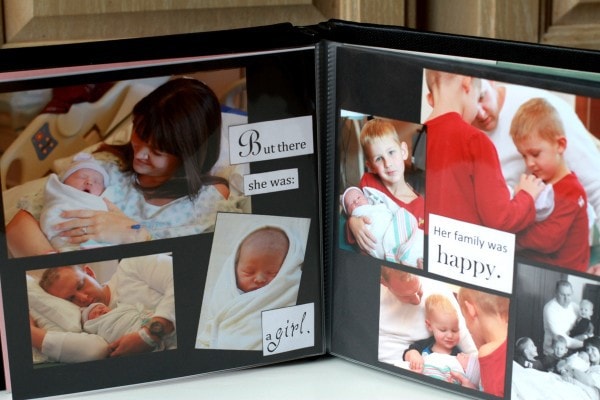 I didn't actually do a whole lot in the way of dedicated photo shoots for her over the year, but since I see my sister pretty often and since I always have my camera with me, I had a good selection of photos to choose from.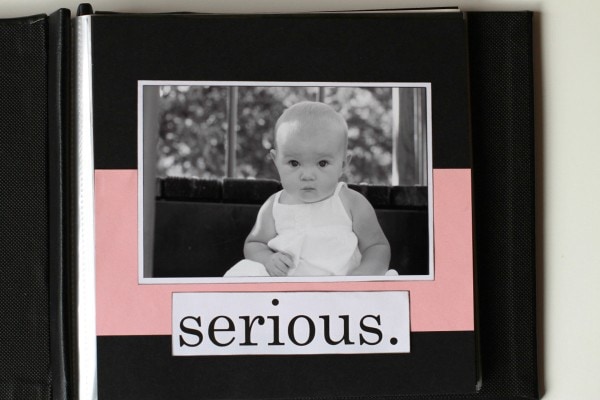 Going to the beach twice with my sister didn't hurt.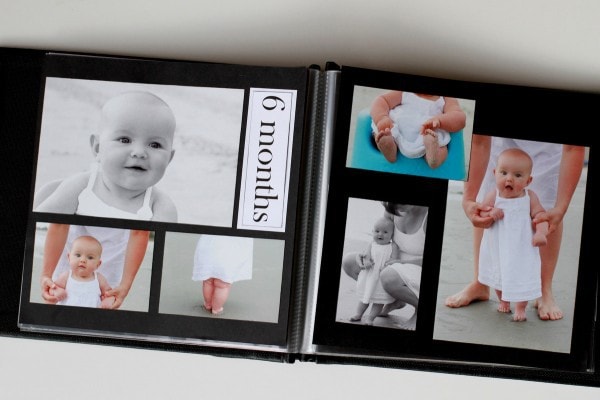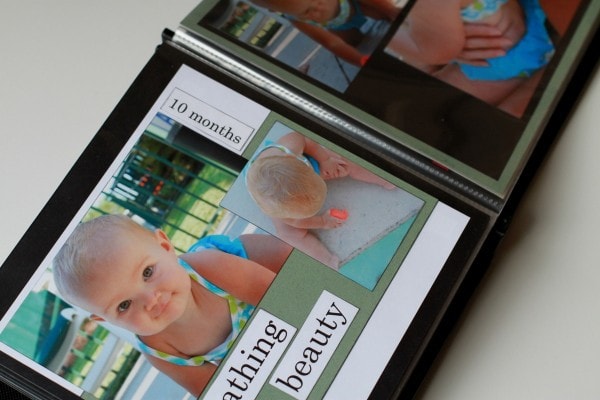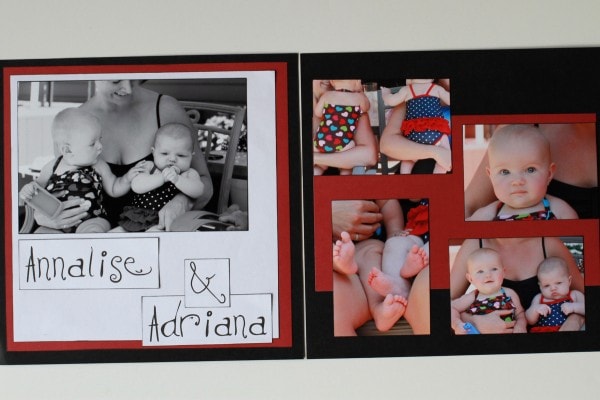 I finished this up shortly before we had our Christmas get-together with my family…Mr. FG says it just wouldn't be Christmastime if I wasn't frantically finishing up a scrapbook last minute.
Ahem.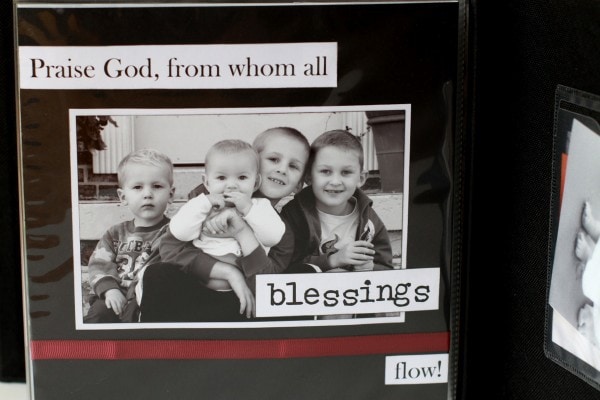 I made a calendar for Mr. FG's grandma. I made one last year and she really liked it…she hung it on her bedroom door so that she could see the happy pictures every morning when she woke up.
I used mpix to make this calendar, and while the print quality is great, the process of making the calendar is a little trickier than on Shutterfly, the site I used last year.
I used a shot of the neighborhood dock for the cover (we had lots of good snow for sledding last year!)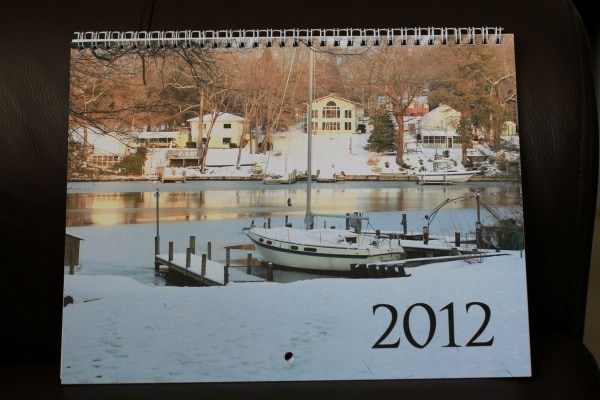 And then I picked one picture from my 2011 files for each month.
I have such a hard time picking just one photo, but I like the look of one photo per month better than the layouts that let you pick multiple photos.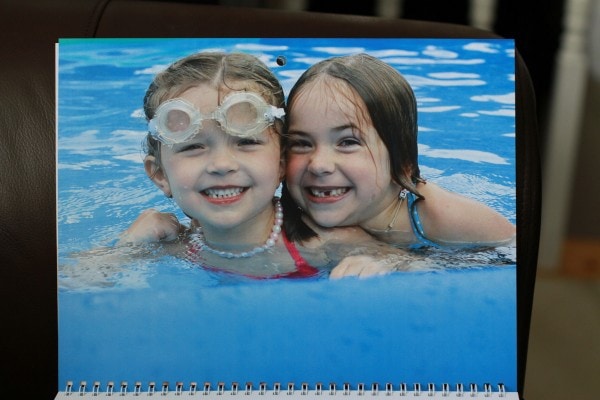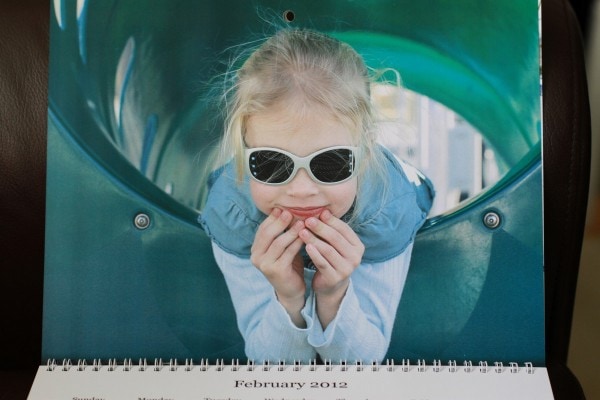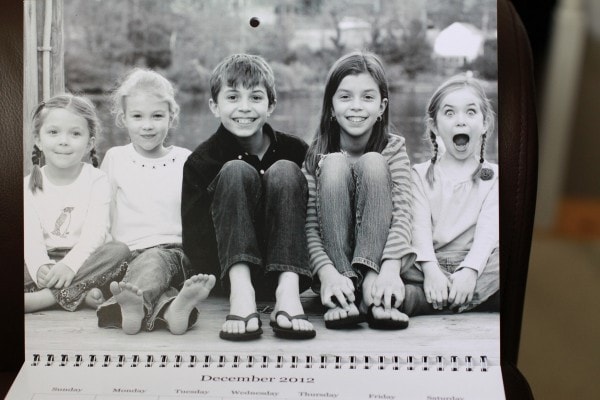 A calendar costs about $20, so it's not a terribly expensive present, and it could bring a lot of joy to someone all year long. It makes a great gift for someone who doesn't want clutter or who has limited space.
Lastly, Mr. FG's mom said that his dad would like a photo of us for his office, so we got a friend to snap a few photos of us after church one Sunday.
It was freezing and we didn't have a lot of time, but given that and the fact that it's hard to get six people to look good at the same time, I think it turned out pretty well.
If you want to give a framed photo as a gift, here's a small tip that will take your photo from so-so to fabulous: pick a frame with a mat.
Seriously.
It makes so, so, so much difference. Even a not-too-great photo will look 93% better with a mat. Try it! You'll be so happy with the results.
Do you give any photo gifts at Christmas? I'd love to hear any new ideas you have.