For a month or two, there's been a pile of clothes sitting in my office, waiting for me to mend/modify/refashion them.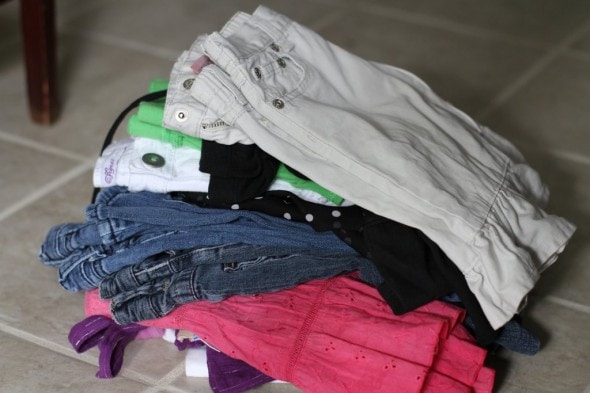 During the school year, I just cannot seem to get to projects like these because daily life uses up all of my hours.
But formal school is done for the summer (woo!) and so I've managed to work my way through the pile.
One of the items waiting for help was a striped hand me down t-shirt for Lisey. It was a fairly loose design, and I've come to the conclusion that the flowy tshirts that are in style right now aren't a good look for my girls and me…we kinda get lost in them.
So, the shirt needed to be made thinner.
I laid it out flat on the floor and placed one of Lisey's well-fitting shirts on top.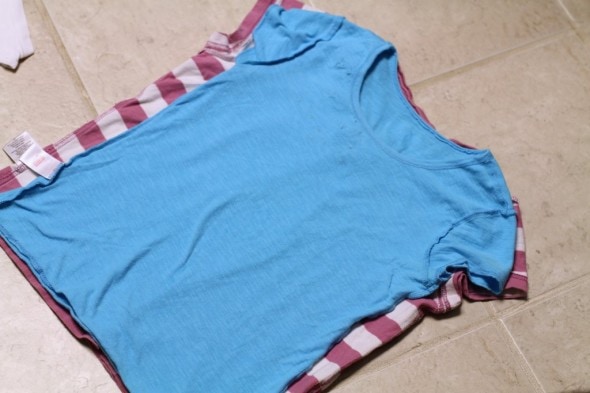 Then, using the blue shirt as a guide, I snipped off the striped fabric to match the shape of the blue shirt. I pinned the sides together and then sewed straight up the side.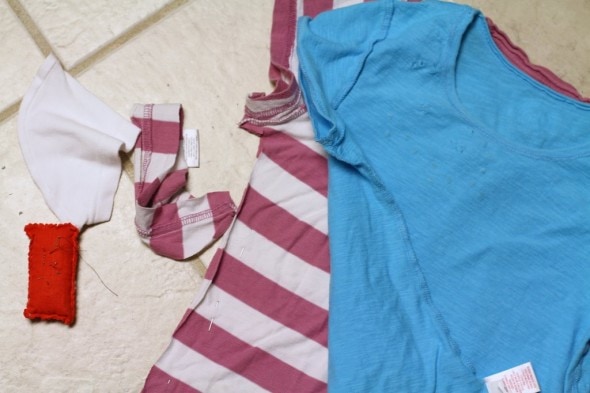 The really great thing about knit fabric is that it doesn't fray, so there's no need to worry about the raw edges…they'll just sit there happily.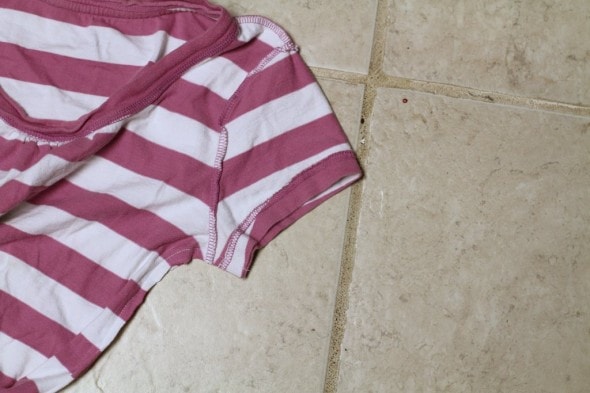 I was a little unsure what to do about the sleeve, but I just kept on sewing, following the curve of the shirt, and the sleeves worked out just fine.
This leaves you with a slightly less finished-looking hem at the waist and at the sleeve, but it's barely noticeable, and I'm not picky enough to do the seam up properly (that would involve picking out the original sleeve hem).
I know myself well enough to know that if I went that route, I'd never get jobs like this done, and I'd rather have them done imperfectly than not done at all.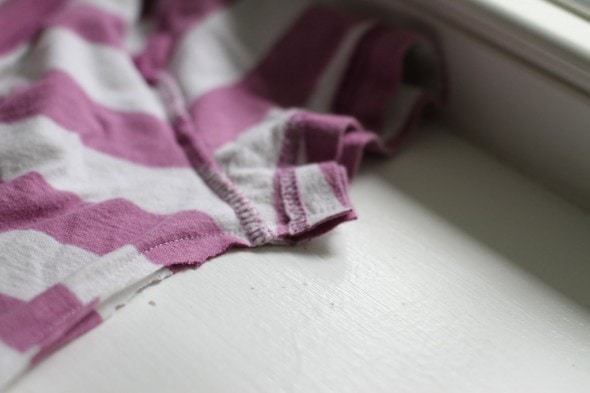 This is why no one has ever accused me of being a perfectionist.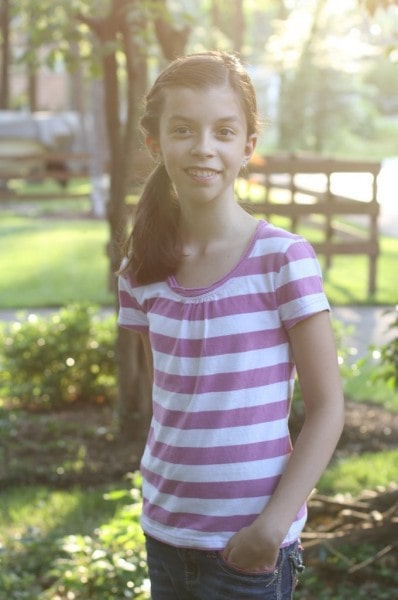 I realized that this could also be a great technique to use on knit shirts that have gotten progressively shorter and wider with wear. If you sew the side seams in, then you end up with a properly-proportioned shirt in a smaller size.
So, I guess that's just a good solution if you've got someone smaller around to wear the newly-small shirt. 😉