This giveaway is now closed. Congrats to Cara, the winner of the $50 Novica certificate.
I'm so happy about this, you guys! I've worked with Novica, a National Geographic company, many times in the past, but I'm always excited to do it again.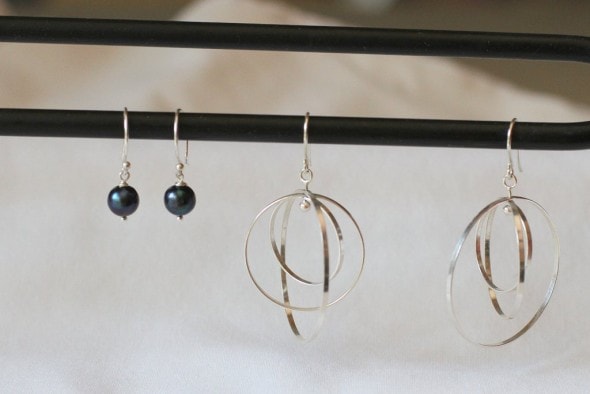 Novica partners with artists around the globe to help bring their wares to a much larger audience than they'd be able to reach on their own. They also faciliate micro-loans, which help these artists start and stay in business.
So, I feel marvy-fab about supporting them, and I really love the quality of the items they sell. You know I'm all about buying things that will last, and the jewelry I've gotten from Novica is the sort that will hold up over time (unlike cheap jewelry that looks terrible after a year or two.)
These helix earrings that I got several years ago are still in very heavy rotation and I wear my silver twist bracelet almost every time I get dressed up.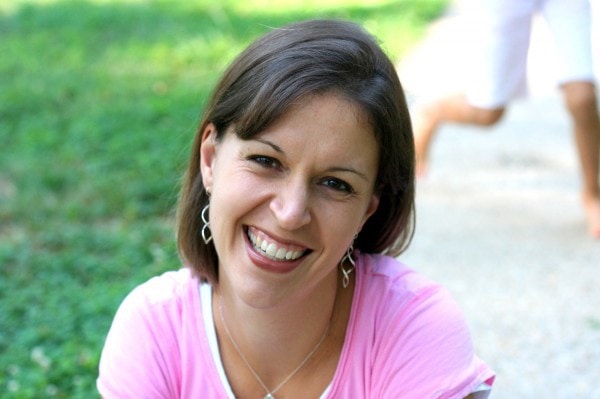 I've received a number of items from Novica as part of my collaboration with them, but I've also shopped there when I'm looking for gifts for my girls. They've all got sensitive ears, so they can't wear cheap earrings and I like that there are so many sterling silver choices at Novica. Lisey's got several pairs of Novica earrings, and Sonia got her first pair this year…some green peridot flowers.
Novica sends out discounts and coupons fairly regularly, so I usually do my gift shopping when those hit my inbox.
This time round, I hemmed and hawed forever (as I usually do!), trying to decide what to buy.
Since I'm trying to be more conscientious in my clothing purchases, I browsed through Novica's clothing selection, especially the women's dresses because I love to wear dresses in the summer.
I considered buying this cute black dress, but then decided it was maybe a little too much like my DaVinci Shabby Apple dress.
So, then I was back to looking at jewelry.
I love almost everything that Aoy, an artist from Thailand makes, so I poked through her shop and found these silver earrings.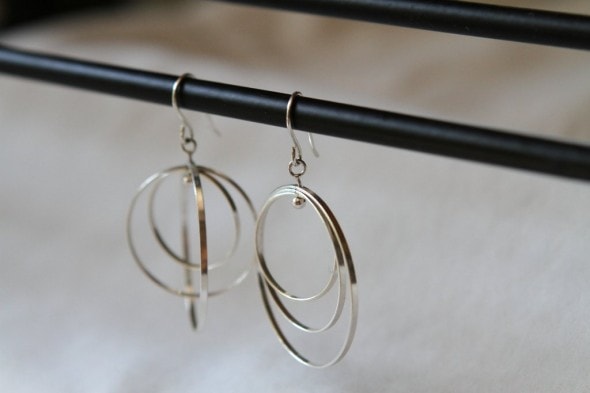 I thought they were awesome when I saw them on the site, but they are way better in person! The circles don't stay flat like they are in the Novica picture…they move around as I move, which I love.
I also chose this pair of black pearl earrings (though the pearls are more blue than black).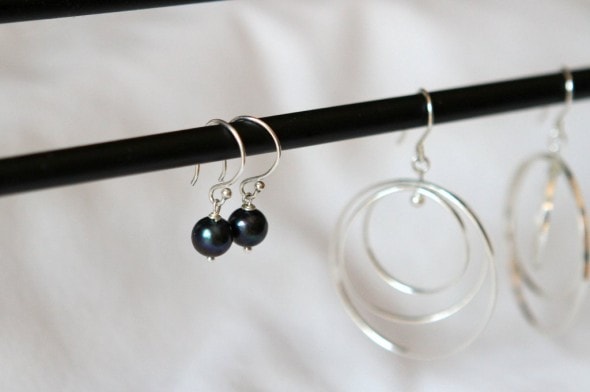 Like my silver earrings, these can be dressed up or down, so I think they'll get a lot of wear.
Here are the other pearl dangle earrings Novica offers, and if you want something fancier, here's their chandelier pearl earring collection.
So! I've got a $50 Novica gift certificate to give away to one of you. Yay! And those of you are that aren't from the U.S. will be pleased to know that you can enter this giveaway too.
To enter, just leave a comment here on this post telling me what you'd buy with your $50.
-One entry per person, please.
-Giveaway will close on Thursday, July 27th, at midnight EST.
-Novica sent me a $50 gift certificate, but this post was not sponsored in any other way, all opinions are my own, and I've spent my own money at Novica on numerous occasions.