Sometimes, you gotta choose between the two, but frequently the green and frugal paths converge.
That's a lovely sweet spot.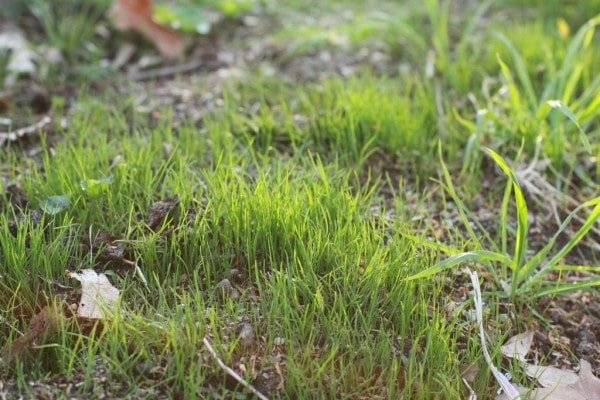 1. Don't buy so much stuff.
People have survived for centuries with a whole lot less in the way of clothes, toys, shoes, household gadgets, dishes, and entertainment devices. So, you too can probably get by with less. Here's how I figure out how much stuff I should own.
2. Stop throwing food away.
Throwing food in the trash is expensive, it's a waste of the resources used to produce the food, and when food gets into the landfill, it produces methane gas. That's a whole lot of not-fabulous stuff.
I totally sympathize with how hard this is, because I used to be the queen of food waste. But I changed, and you can too! My top ten tips for reducing food waste can help you get started.
3. Buy high quality stuff.
This costs more up front, generally speaking, but it's less expensive in the long run to buy something that lasts.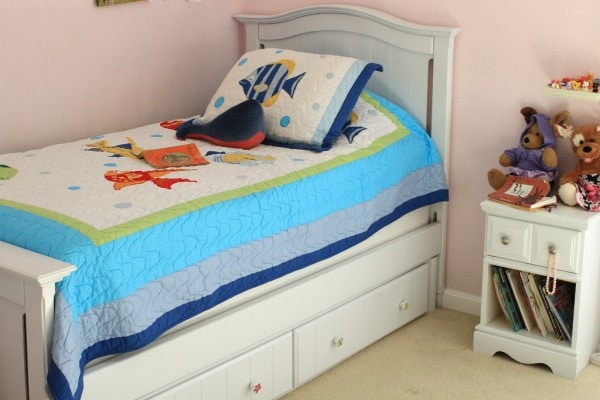 Items that last are better for the environment because they won't end up the landfill, and because replacement items won't have to be manufactured.
You can buy high quality things and still save money if you…
4. Buy Used.
Freecycle, Craig's List, and thrift stores are all places you can find sturdy, well-made items for a fraction of the cost of new.
(Zoe's $50 bed is on line one. )
5. Fix it!
Learn to mend so that you don't have to throw away your clothes. Repair an appliance instead of replacing it (I've had no training and I managed to fix my dryer. And Mr. FG and I have fixed our washing machine. Twice. You can probably do it too!)
If you can't fix it yourself, consider hiring someone else to do the fixing. If you've got a high-quality item on your hands, it'll usually be cheaper to fix it than to buy a new one, and you won't have to throw something away.
6. Make old things new.
You can do this with clothing by sewing (here's a super easy skirt I made for Zoe out of an old shirt and here are two quick ways I modified a shirt for Joshua and a skirt for me.) Fabric dye also can help to make something old look new again.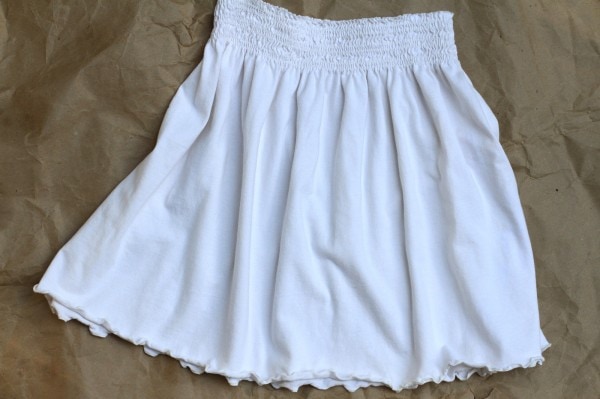 Of course, my favorite tool for making old things new is paint. You can see a whole bunch of things I've painted in this roundup post.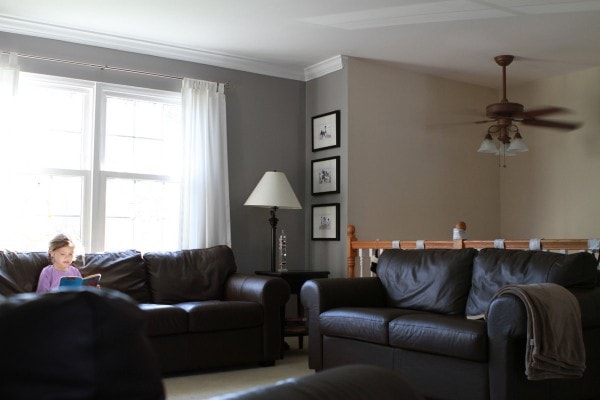 7. Find new uses for old things.
If you think hard enough, you can often come up with alternate ways to use things you'd normally consider throwing out.
For example, I had some old frames that weren't quite up to snuff for my living room, but they work great for my kids' artwork.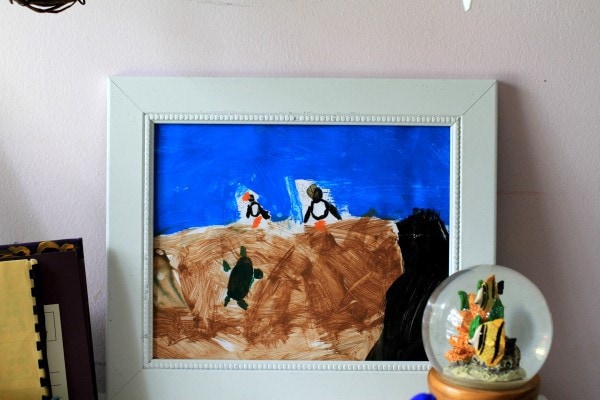 And here are six ways I repurposed some old kitchen items.
8. Cook at home.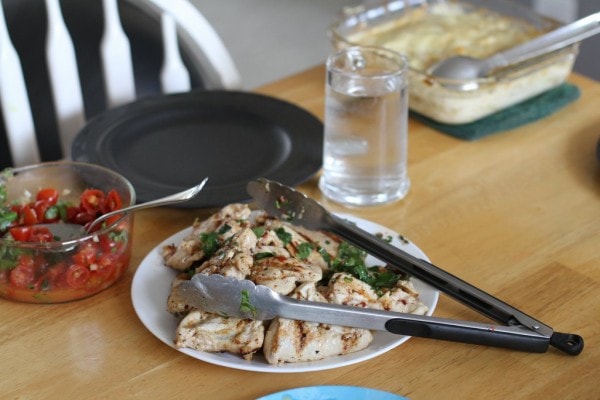 Takeout and processed foods generally come with a fair amount of packaging trash. You can reduce your trash output and save yourself piles of money by cooking at home. Bonus: Odds are good you'll be healthier too.
9. Skip disposable products.
Use cloth towels (I think disposable hand towels are ridiculous.), real plates, real silverware, sturdy water bottles, glass storage containers, and cloth napkins. You'll save money, reduce your trash output, and honestly, your life will feel a little more luxurious.
10. You tell me!
This is not an exhaustive list by any means, so I'd love to hear from you. What are other ways you can save money while treading lightly on the planet?