It's been a while since I've painted a piece of furniture, hasn't it?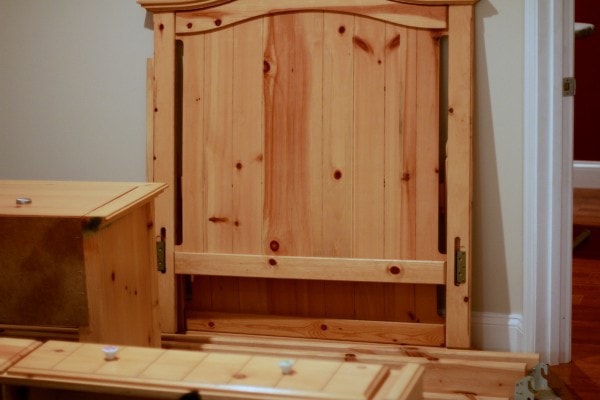 Zoe, bless her heart, is still sleeping in her crib, which is converted to a toddler bed. She still fits, but it won't be long before she's really too tall.
I've been meaning to get a bed for her for a while, but what made me think of it this week was, oddly enough, a sale email from Pottery Barn. The first sale item was a lovely, white twin bed, and it was on sale for $399.
Heh.
I don't mind paying for high-quality stuff if it'll last for a long time, but I hopped on Pottery Barn's website and discovered that $399 doesn't even get you a solid wood bed.
So, I decided to poke around and see what I could find on the second-hand market. Lo and behold, I found one affordable twin bed listing, and it wasn't even that far from my house.
Excellent.
For a mere $50, I got a twin bed frame, and it's the kind that has drawers underneath the bed. I am SO excited about this part. Yay for storage!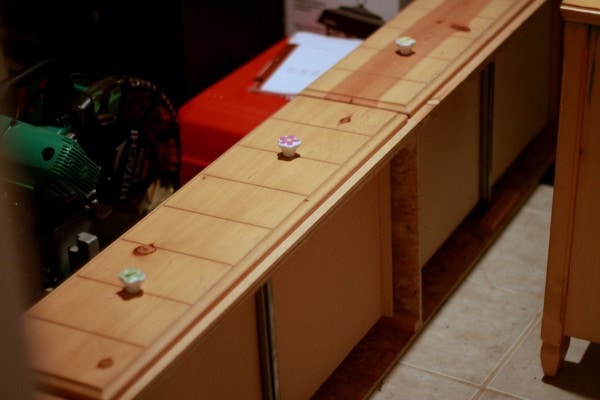 The bed is mostly made of solid wood, and it's in pretty decent shape.
Oh, and a matching nightstand came with it too. I'm not sure if I'll use it or resell it, since Zoe already has a nightstand. Her room isn't enormous, so I'll just have to see how everything fits in there and then decide.
The bed is perfectly usable as-is, but Zoe's current dresser is a Freecycle find that I painted white and I'd kind of like all of her bedroom furniture to match.
(This post has a before and after picture of the dresser.)
Anyway, I'm going to paint the bed and drawers white.
I'll be using the method I outlined in my post about how to paint wooden furniture, and I'll need to buy some sandpaper for my orbital sander, some spray primer, and a can of the Painter's Touch paint that I love so dearly.
I'll also need to shop for a box spring and mattress, since the toddler mattress is obviously not going to work anymore.
And I think we're going to sell the Ikea chair that's in Zoe's room, since her new bed is going to take up a lot more square footage.
So, there's lots on my to-do list before Zoe can sleep in her new bed. Hopefully I can get this done in a week's time or thereabouts…I want to hurry and finish before the weather is miserable for painting.
Of course, I'll share pictures when I'm done.
___________________________________
Lisey and I baked a recipe. And then we discovered we didn't really like it. Read more over on Lisey's blog!

____________________________________
Today's 365 post: Our daily bread
Joshua's 365 post: One more!