Last Week's Basket
I started with all of this stuff, which looks like a rather unappetizing pile of food.
But amazingly enough, it turned into some pretty delicious eats.
There's something very satisfying about turning odds and ends into a good meal…it kind of reminds me of the feeling you get when you paint an ugly piece of furniture.
Quinoa
I had two packets of pre-cooked quinoa (they were given to me by a friend who was moving and needed to clean out her freezer!).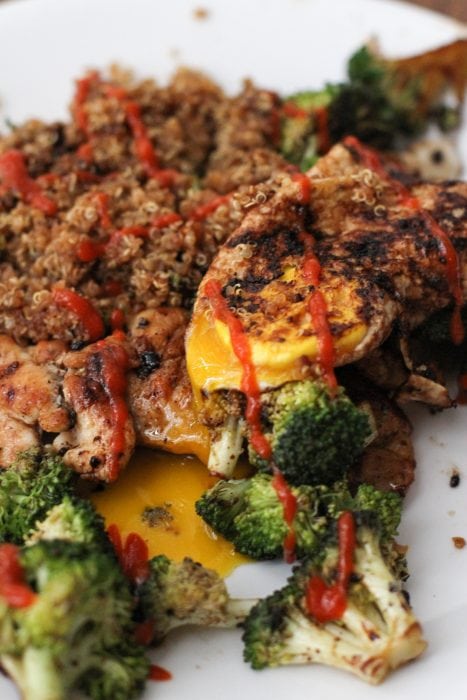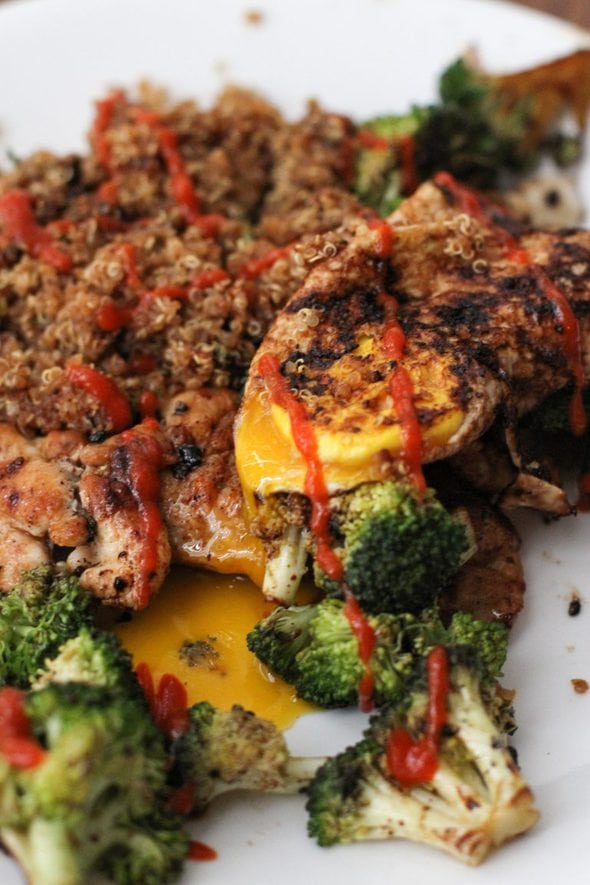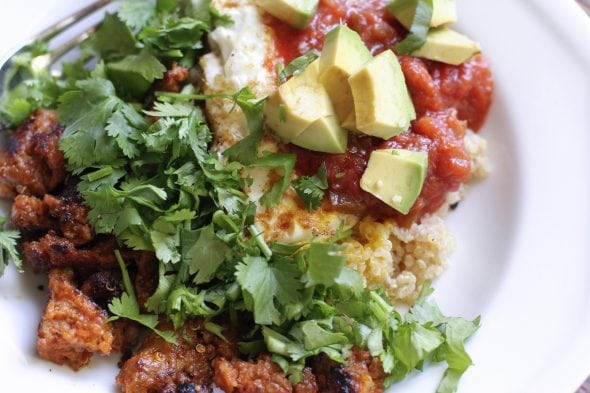 I used it as a base for four skillet meals (all pictured here), and I'm now inspired to keep some cooked quinoa in my freezer for just such a purpose in the future.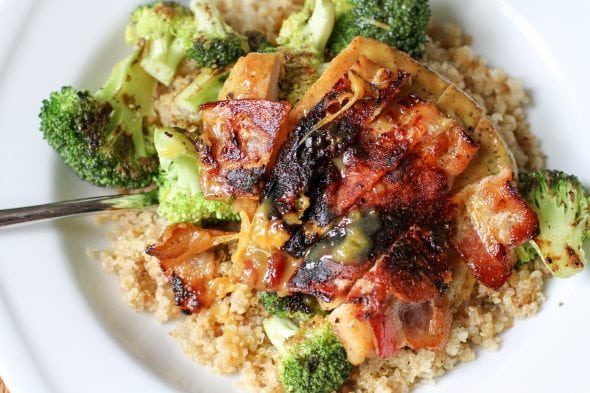 The quinoa was a little icy from being in the freezer for a while, but I just stir-fried it in the pan to evaporate the excess moisture and all was well.
Burger
It was hiding under other stuff in the photo, but there was a lone uncooked burger in the basket as well. Joshua cooked that up one night and topped it with bacon, feta cheese, a fried egg, and lettuce.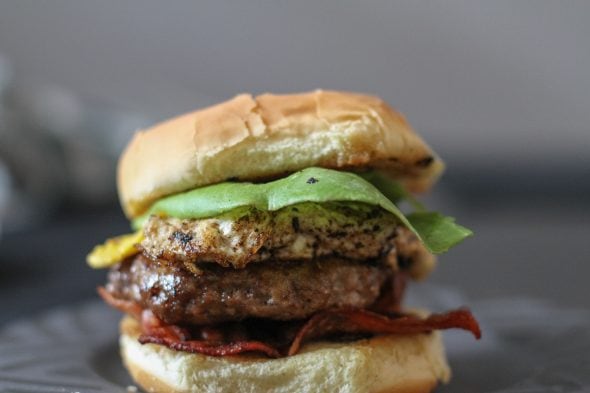 Almond Flour
A reader kindly suggested these energy bites from Iowa Girl, so I made a batch. They only used 1/2 cup of flour, so I'll have to make another batch or two to finish up my bag.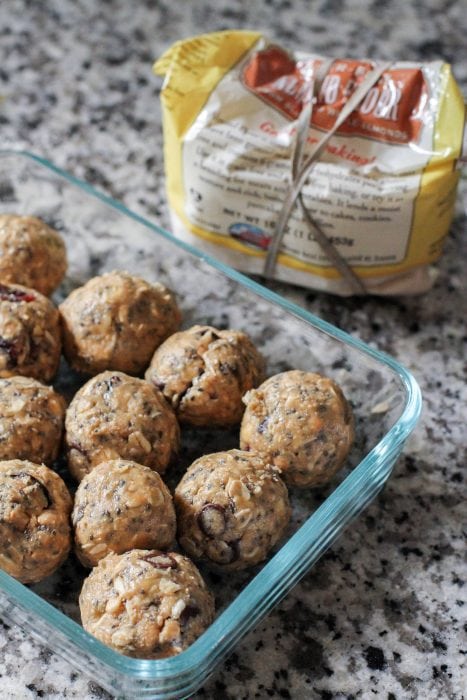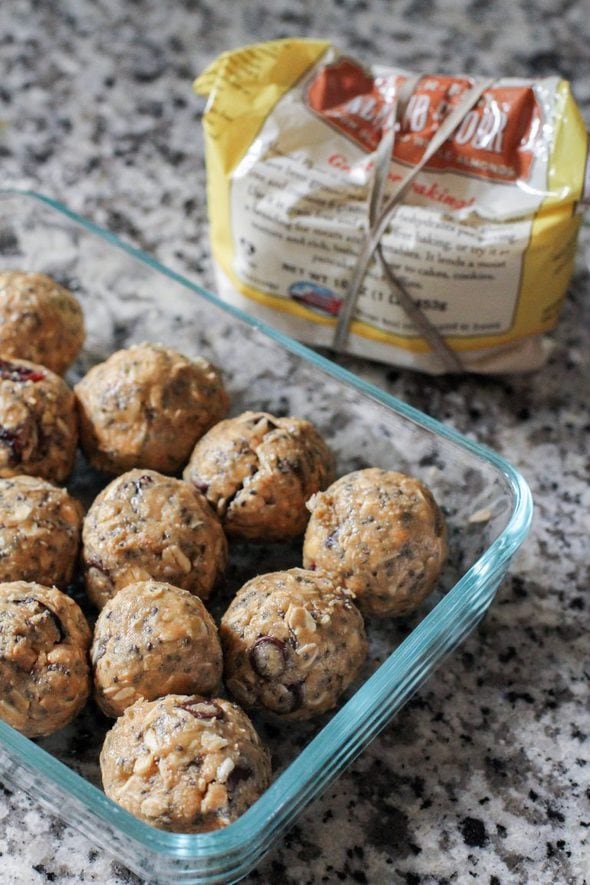 But at least now I have a good plan for using up the last cup or so.
Honey Mustard Sauce
I used this to make a batch of Aussie chicken.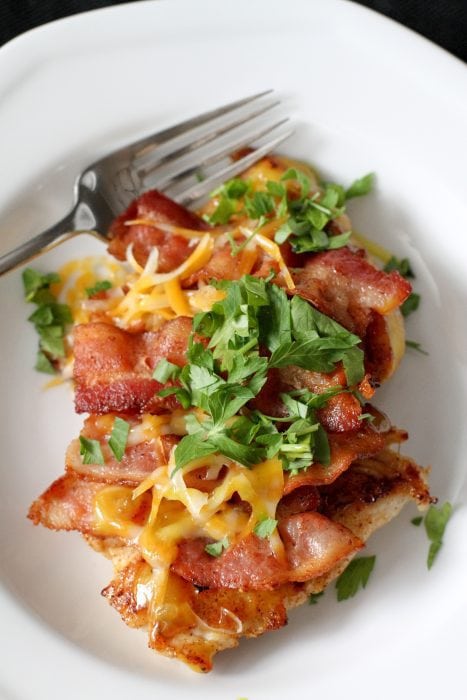 Chicken Broth
This went into our sausage and orzo dinner. It was the perfect amount!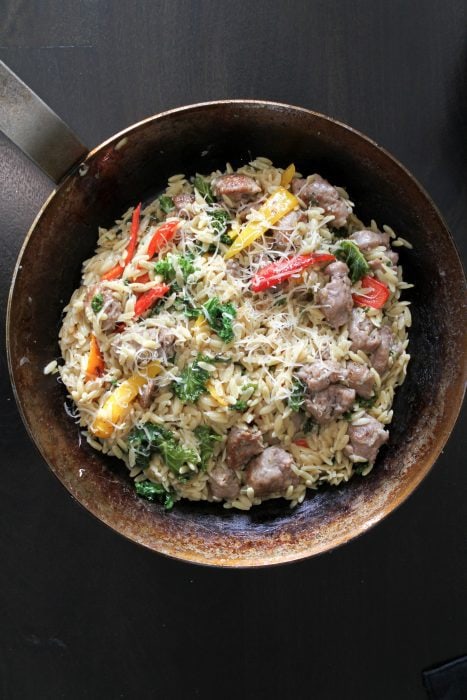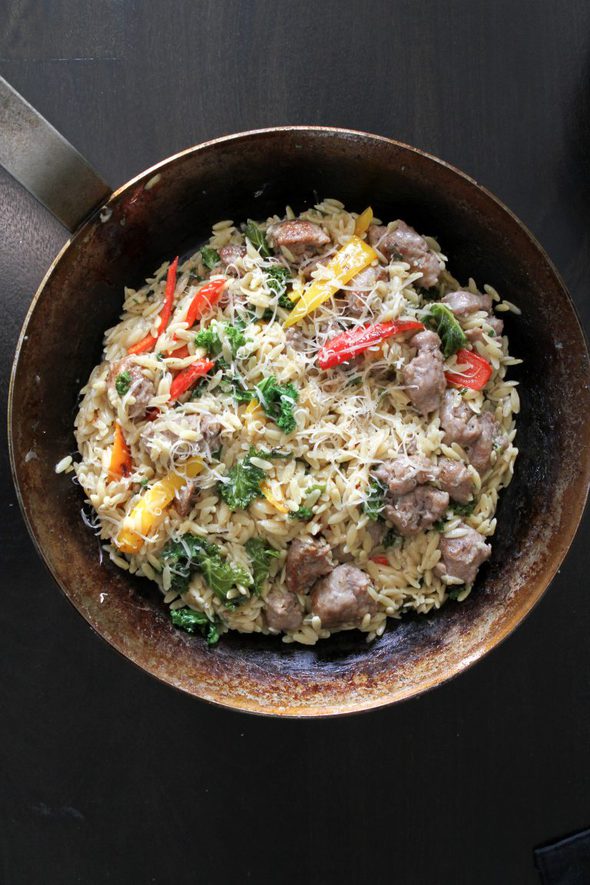 Butternut Squash Soup
I didn't do anything fancy with this…I just thawed it, heated it up, and ate it.
Flank Steak
Joshua marinated one of these to make something kind of resembling bulgogi. He ate some of his homemade kimchi with it, plus he cooked sushi rice.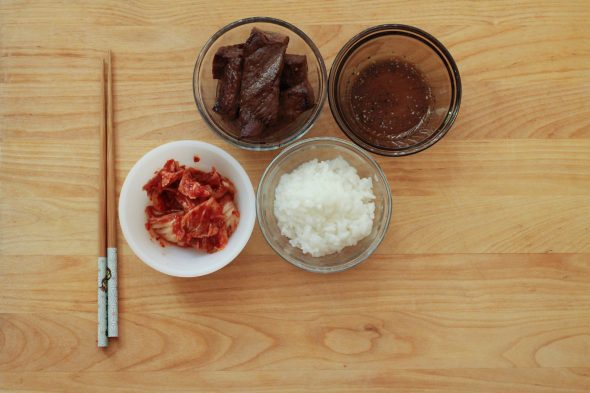 And the fourth bowl has some kind of dipping sauce but I don't know what's in it.
What's left
I have a flank steak, a small container of frosting, a jar of cardamom, and a jar of powdered coffee creamer.
I'll use the flank steak in a future meal, Sonia will use the frosting next time she makes her fancy cupcakes, the cardamom can stay in there indefinitely, and I'll just leave the coffee creamer in there until hot chocolate season rolls around.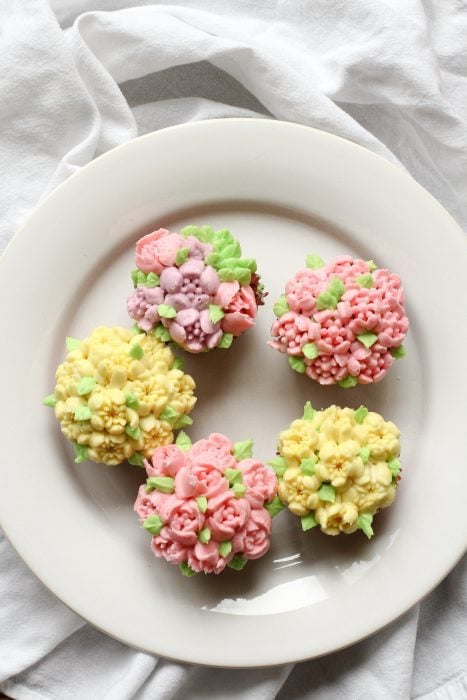 (The hot chocolate mix recipe I use calls for creamer.)
So, I'd say last week's efforts were pretty darn successful!
This week's section
I'm done with the baskets now, so I'm on to the compartments. This one's not too full, but the others may take me more than a week apiece.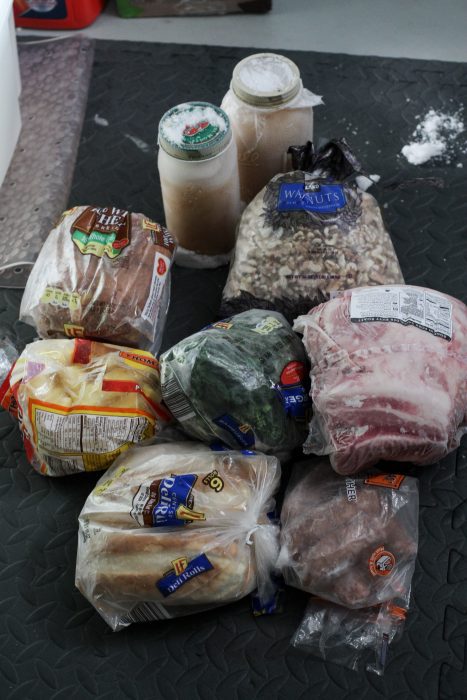 Here we have:
two jars of applesauce (easy to just eat with dinner)
a partial loaf of homemade whole wheat bread (a good base for avocado toast)
a bag of raw walnuts (boy, I'm not sure! That's a LOT of walnuts.)
a bag of pineapple (easy: smoothies)
a bag of kale (smoothies. But this might be a lot for one week….)
a big pork butt roast (pulled pork!)
a partial package of sub rolls (these aren't the best rolls in the world, so I'm thinking maybe croutons or overnight French toast to disguise the inferiority)
Italian sausage (we just had a sausage meal last week, so I may skip these for now.)
If you've got good walnut usage suggestions (especially if they're kind of healthy), I'm all ears.
And if you've been freezer-challenging along with me, I'd love to hear how it's going for you.