June ends in just a few days, so I'm officially halfway through my grocery budget for the year. Totals and averages all tallied up below!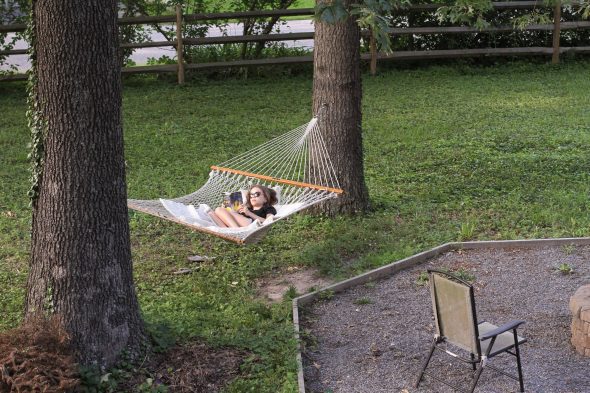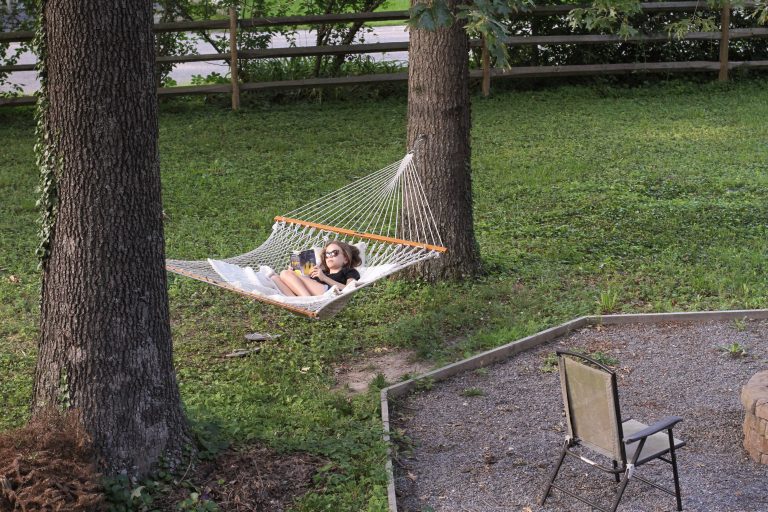 What I Spent
I got a $25 Hungry Harvest box and then spent $7.48 at Harris Teeter and $107.78 at Aldi.
So, I ended up at $140 this week, which is a lot better than my last few weeks!
June Spending
Week 1: $235
Week 2: $164
Week 3: $210
Week 4: $140
2018 Monthly Averages
(goal is $150/week)
January: $544
February: $588
March: $641
April: $728
May: $535
June: $749
Yearly average so far:
$3785/26 weeks = $145/week
So, despite high spending in April and June, I'm still right on target for the year. SWEET.
What We Ate
Saturday
Mr. FG and I went out for dinner, using a gift card someone had given us. Woohoo for a cheap date night!
Sunday
I pressed the easy button and baked frozen pizza. I hope you're very impressed.
Monday
I grilled chipotle chicken kebabs, made cornmeal muffins, and cut up some fruits and veggies.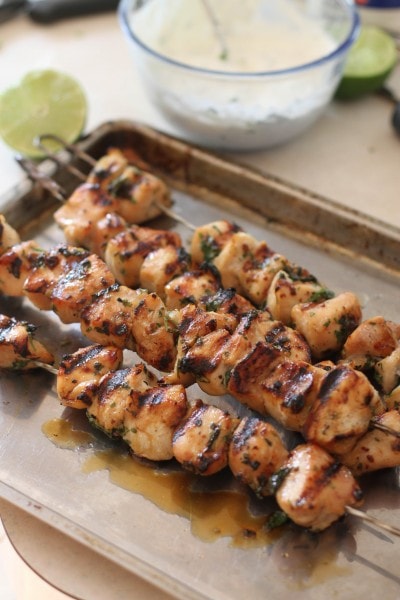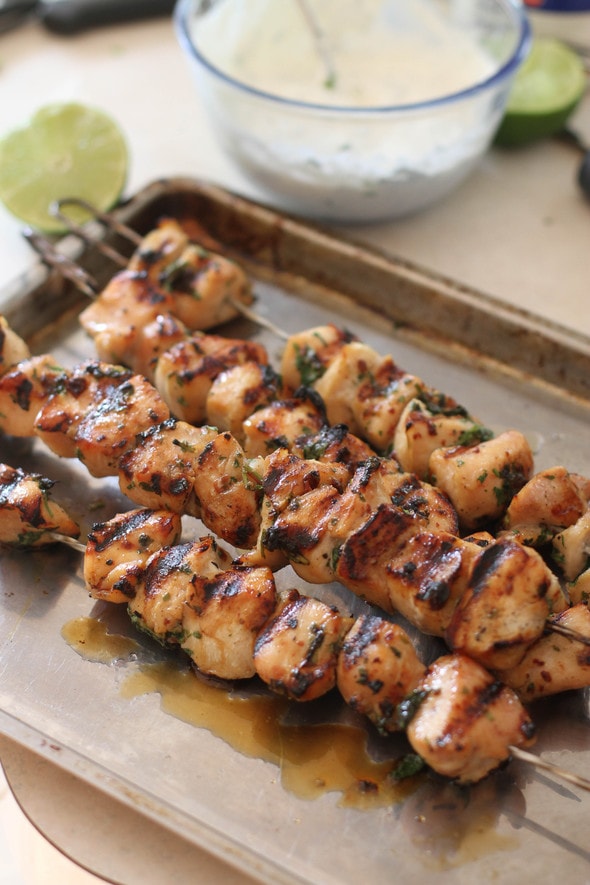 Tuesday
Sonia wanted to cook dinner, so she and I made sausage and orzo, using kale and broccoli as the veggies.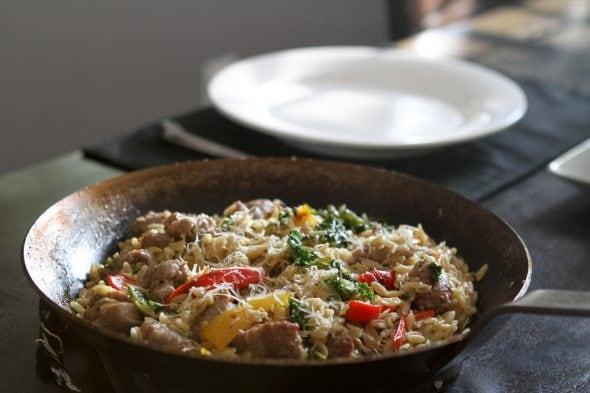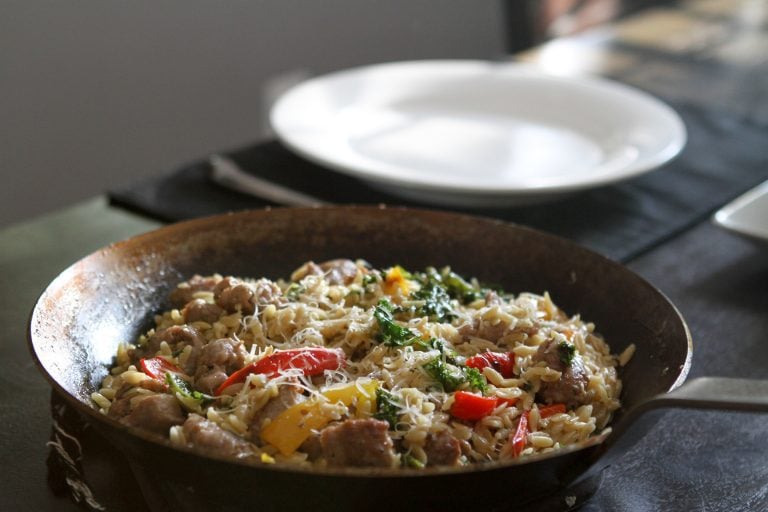 This used up my jar of chicken broth from this week's freezer challenge basket, so I was very pleased about that.
Also, just FYI, I've added two cups of thinly sliced kale to this recipe several times, and it works out great. I just stir it in a few minutes before adding the Parmesan at the end and that's enough to soften it a bit.
Wednesday
I used up my bag of Aussie Chicken sauce from the freezer by making a recipe of Aussie Chicken.
VERY CREATIVE.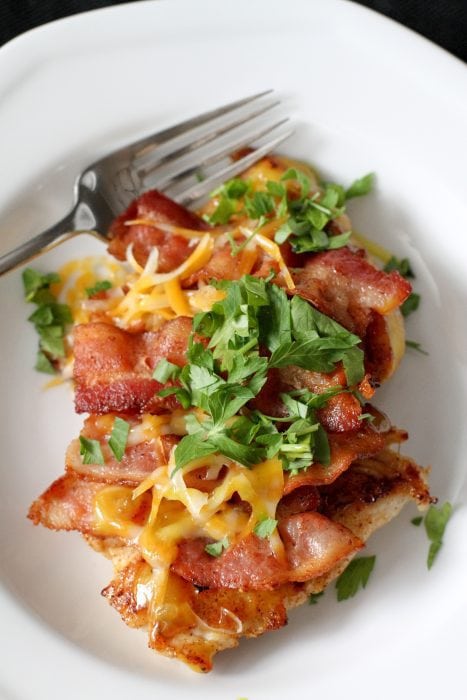 I also used a bag of red potatoes from Hungry Harvest to make potato cubes.
(Here's the secret to making really good potato cubes)
And I cut up some raw fruits and veggies to eat on the side.
Thursday
We had a night of randomness, using up the butternut squash soup, the last package of quinoa, and the tortillas, which are all things from my freezer basket.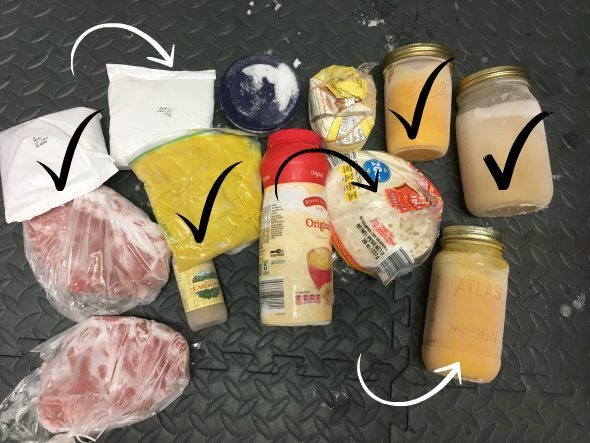 (Checkmarks on the stuff I used, arrows pointing to stuff I used Thursday night)
Friday
I'm planning to make Asian chicken lettuce wraps. However, I'm going to have to modify them a bit for Sonia because hoisin sauce has sesame in it, and we discovered Sonia is allergic to sesame.
Oof.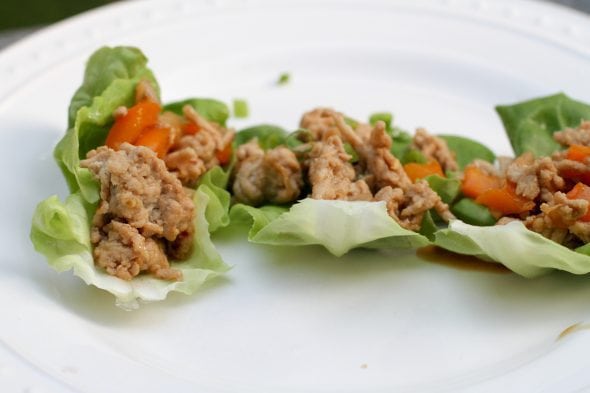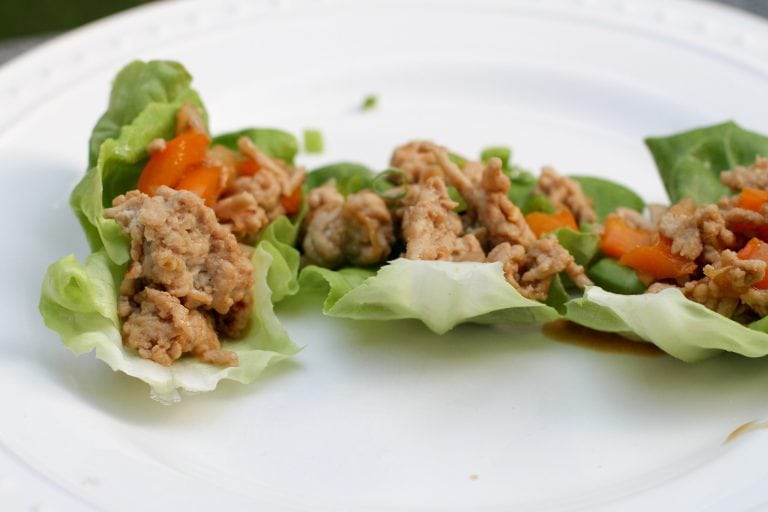 I made my own Hoisin once, but the recipe called for peanut butter, which Sonia is also allergic to.
Asian food is hard when you have a kid who is allergic to nuts and to sesame! Luckily she's not allergic to soy or we'd really be in trouble.
(I don't have this recipe posted, apparently, but here's another lettuce wrap recipe if you're feeling a hankering.)
What did you eat for dinner this week?
And how's your grocery budget doing at this halfway point in the year?