This was the view from my bedroom window yesterday. We hardly ever get snow in November, and it was so odd to see the combination of autumn leaves on the trees + snow on the bushes.
It rained and slushed all day after that, so the snow is completely gone now.
We need a good snow after all the leaves have fallen and are cleaned up, because as Zoe pointed out, leafy snow is no good for making snowmen.
What I Spent
I started with a $25 Hungry Harvest.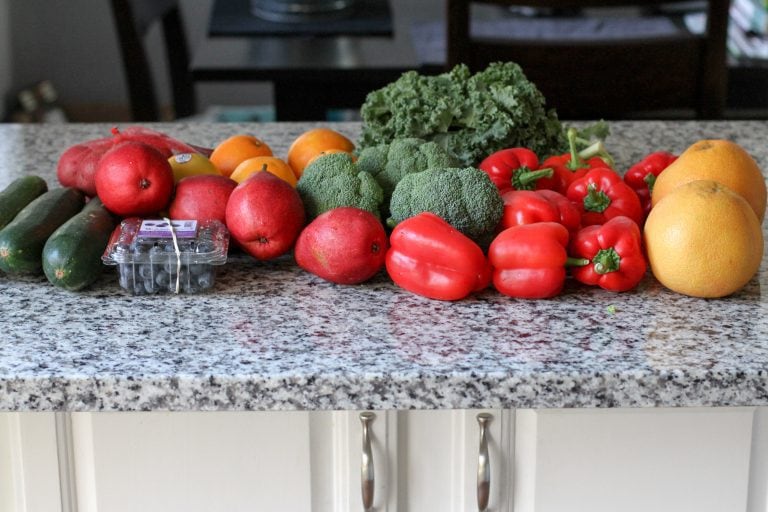 Yep. That's eight red peppers there! We've been eating a lot of peppers.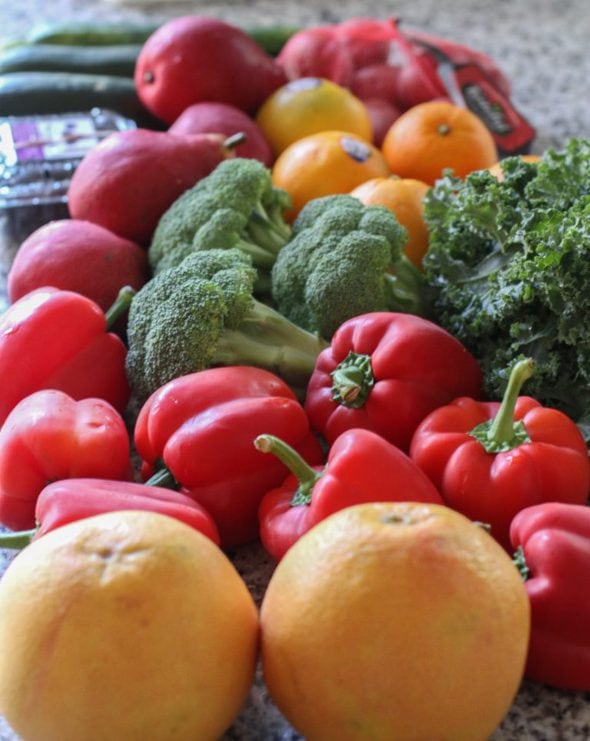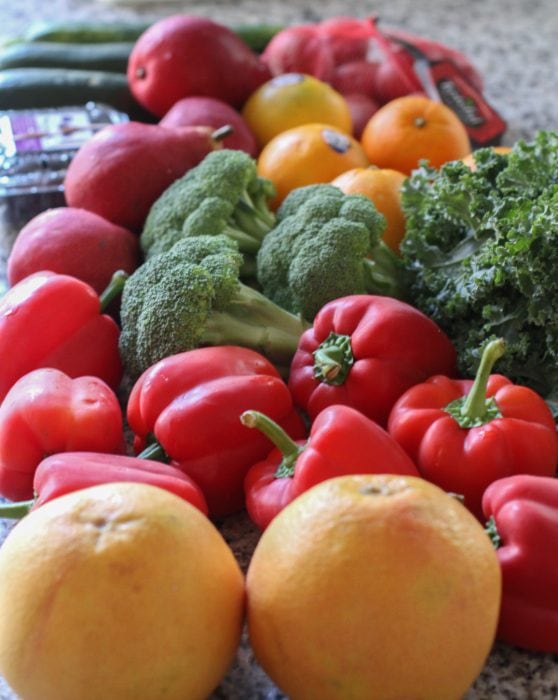 And then I spent $101 at the grocery store.
So, my total for this week is $126.
November Spending
Week 1: $66
Week 2: $126
What We Ate
There's a serious freezer theme going on here, as you will see!
Monday
I made BLT salad, using chicken from my freezer challenge. And to go with our salad, I toasted and buttered some buns from the freezer.
Tuesday
We ate pulled pork from the freezer on buns, and I pan-sauteed some asparagus to go on the side.
Wednesday
We had Swedish meatballs, from the freezer challenge.  I had no noodles, so we ate the meatballs over angel hair pasta, which worked out just fine.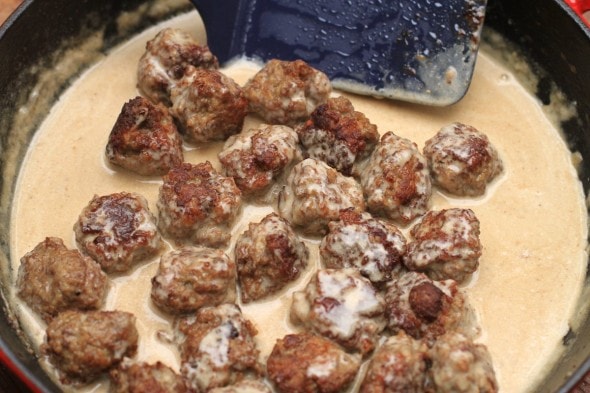 I cut up some fresh fruit to go with our meatballs.
Thursday
I used the flank steak from the freezer challenge to make an orange beef stir-fry, which we ate over rice.
Friday
I have not decided yet! Sonia and Zoe are having two friends over for a sleepover, so I think I'll ask them what they'd like to eat with their friends.
__________________
What did you eat for dinner this week?