Every week, I post a picture of the food that has gone bad over the last seven days. Why do I do this? Because in March of 2008, I finally got fed up with the amount of food I was wasting, and I thought that showing my waste to other people would motivate me to use up my food instead of wasting it. Because this often embarrassing practice was so helpful for me, I invited other bloggers to join me in posting their food waste photos, and Food Waste Friday was born.
A bratWURST, that is. 😉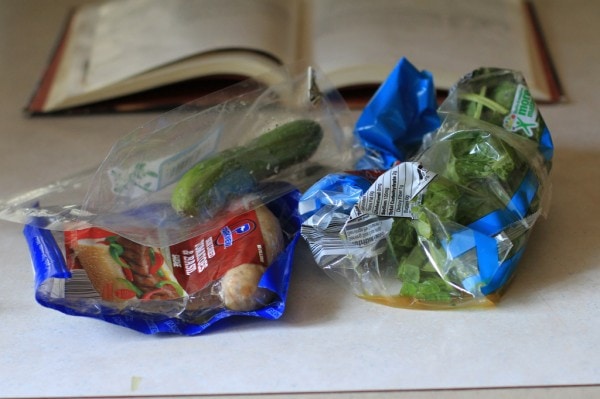 Normally I'm willing to pick the remaining good leaves out of a bag of spinach, but not when there's yellow liquid in the bag. Eww.
The cucumber was forgotten about and the bratwurst was the last one in a package we didn't really like that much. We were trying something new, but I think we'll stick with the stadium brats.
Live and learn!