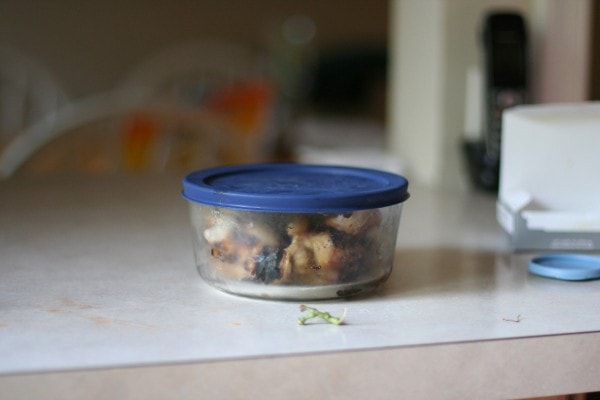 This chicken probably should have gone out last week, but I was still waffling on whether or not it was good. It's some leftover BBQ chicken which I made when Mr. FG was in Chicago. I apparently way over-estimated how much I needed to prepare in his absence, and then somehow the leftovers didn't get eaten. Nuts.
But the rest of my fridge is free of waste, and I don't even have many leftovers lurking about in there either.
________________________________________________
How did you do this week?