Every now and again, a reader emails me with a question that I'm not equipped to answer. I'm in the lovely position of having all of you at my disposal, though, so I just send these kinds of questions on to you!
Dear Frugal Girl,
I have read your blog on making homemade yogurt and am interested in trying it. However, my daughter has food allergies and cannot drink cow's milk, so I was wondering if you know of any other type of milk that I could try to make yogurt from (she likes coconut milk yogurt, or perhaps almond milk could be used).
Thanks,
-Valerie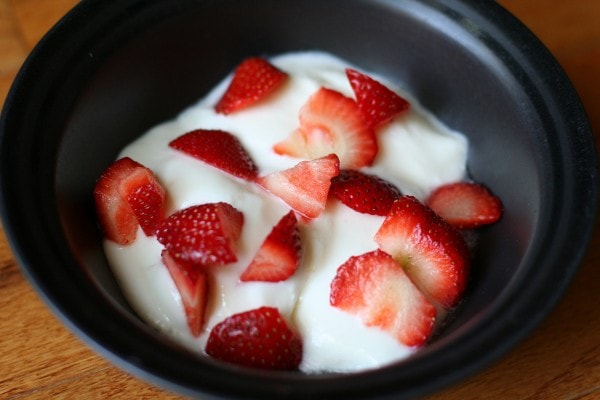 Since all of us at Chez Frugal Girl can tolerate cow's milk, I have not personally tried making yogurt with anything other than cow's milk. However, I've hearda few stories of yogurt gone terribly wrong when it's made with non-dairy milk.
I know that goat's milk makes good yogurt (you can use the same exact method I use for cow's milk) and I found an article on soy milk yogurt at the Hillbilly Housewife and another one that looks a little overwhelming but pretty thorough.
Here's a how-to on coconut milk yogurt and one on making almond milk yogurt.
So, it would appear that you can indeed make yogurt from non-dairy milks, but the methods need to be tweaked a little bit (for instance, if you make it out of soy, you need to add some sugar for the yogurt cultures to feed on).
I hope that some of my readers have non-dairy yogurt knowledge to pass on as well.
So readers, please share your tips with Valerie in the comments. Not only will you help her, but you'll also be compiling a nice little resource section where I can direct people who email me with this question (Valerie's definitely not the first who's asked!).