Every so often, I share a collection of my breakfasts and lunches because those are the meals where I typically work hardest at fighting food waste by using up odds and ends. I hope my food-waste fighting efforts inspire you to eat some odds and ends meals too!
breakfast | smoothie
I don't love smoothies in the winter (too cold!), but once the weather starts warming up, I do like 'em.
This one used frozen peaches (home-frozen from boxes of discounted bruised peaches last summer), the last of a container of yogurt, a banana, and some blueberries.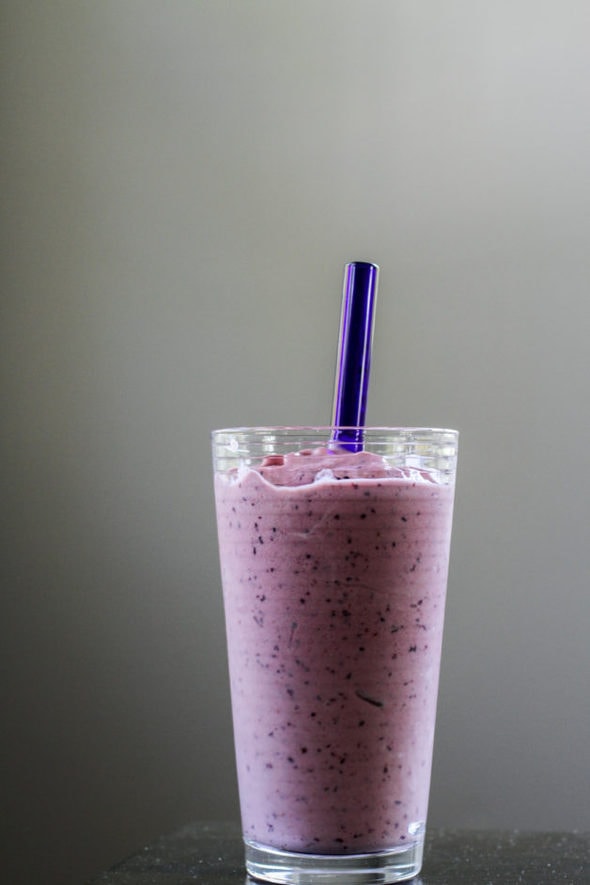 breakfast| egg sandwich on toast
I started this one out thinking I would use up the last English muffin.
And then I realized there were no English muffins after all!

So I had it on toast instead: two eggs, leftover bacon, some spinach, and some chopped hot cherry peppers.
breakfast | peach-cranberry oatmeal
For this one, I added dried cranberries plus some peaches, which I'd frozen from a box of bruised, marked-down peaches last summer.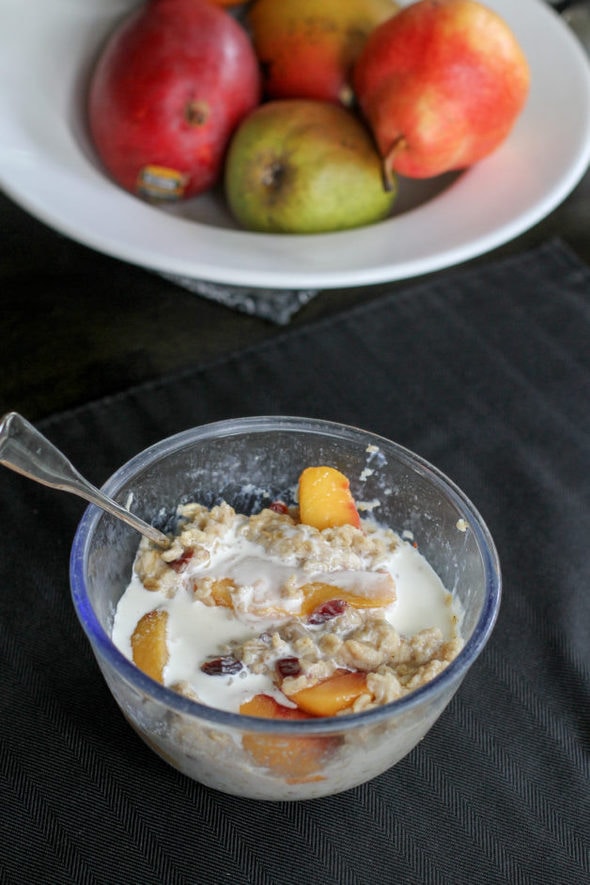 This was a really good combo!
And it reminded me why I faithfully freezer bruised peaches each summer.
breakfast | oatmeal + cottage cheese
I fried up a bruised apple to go on my oats, and I ate that with cottage cheese, topped with a banana that I'd thrown in the fridge (to halt the ripening).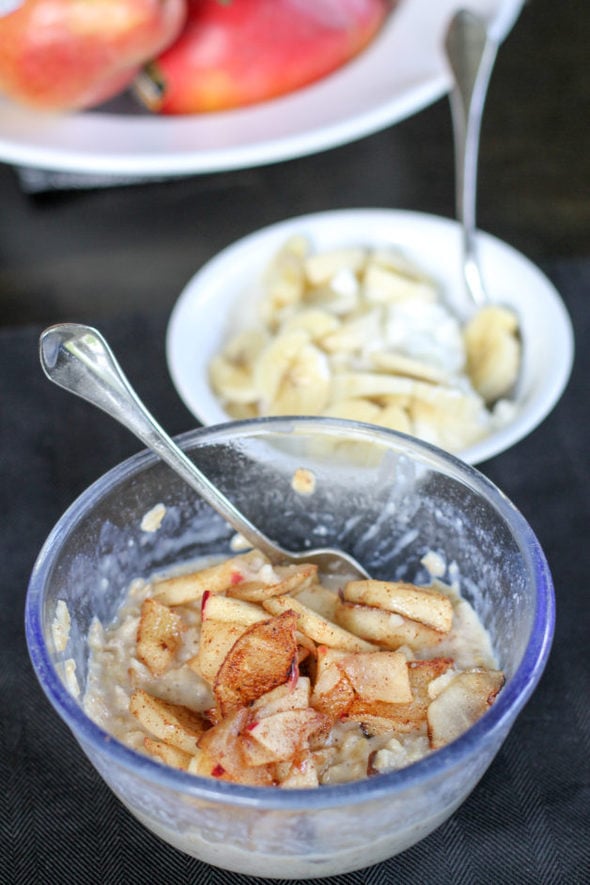 breakfast | omelet
I made an omelet to use up some peppers, and I toasted the last of the homemade French bread to eat on the side.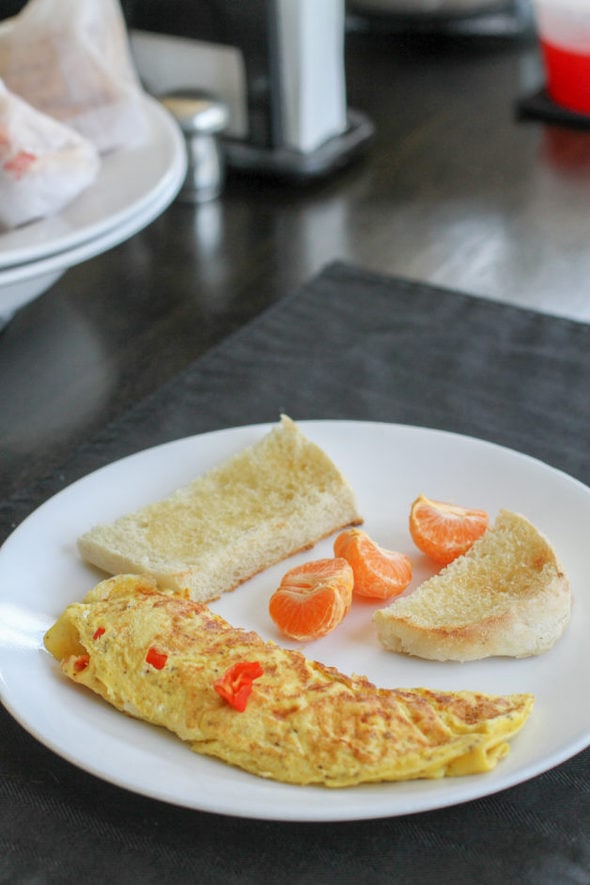 breakfast | spinach omelet
I used up more peppers in this one, plus some spinach.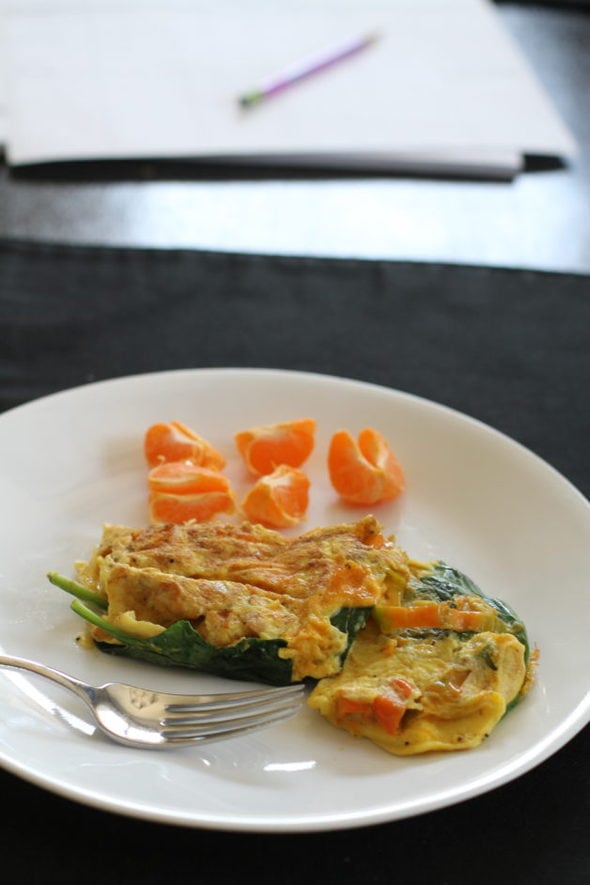 breakfast | oatmeal
Oatmeal, made with this microwave method.
I added more of the dried fruit stash I'm working through, plus some fresh berries.
Clementines on the side, plus cottage cheese for protein.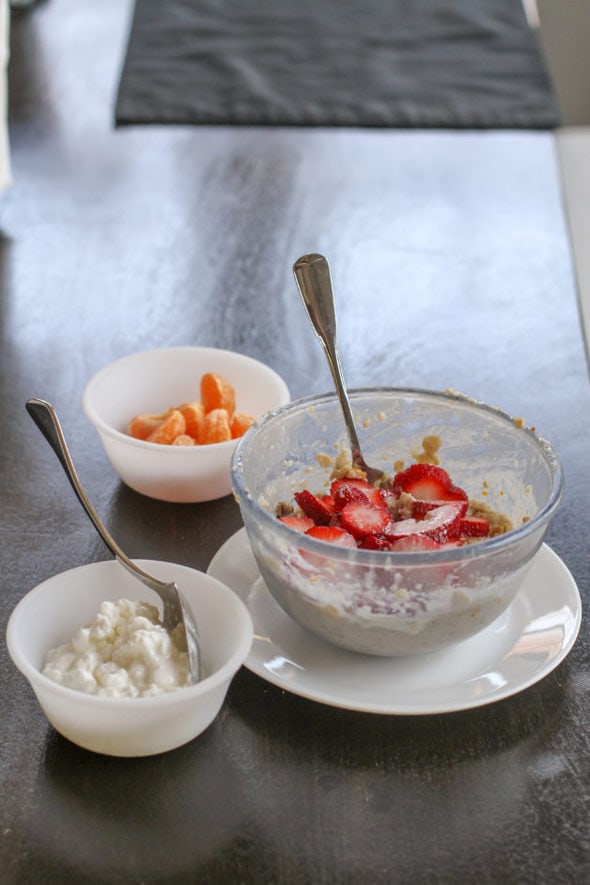 lunch | chicken spiedies salad
I'd grilled chicken for chicken spiedie subs, but I had some pieces of chicken that were too small to put on the skewers. So, I put them in a container in the fridge, and the next day at lunch I cooked them.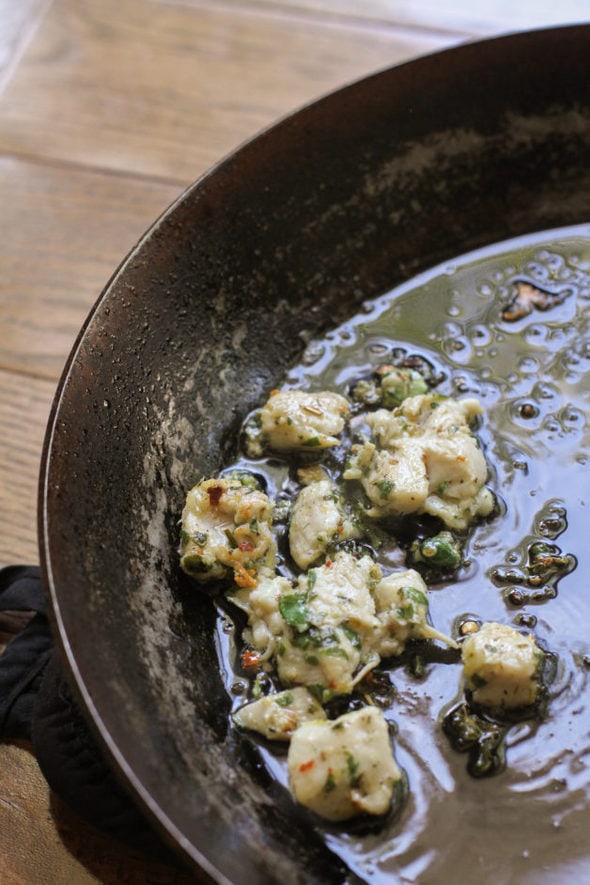 And then I made a salad with those pieces and some leftover grilled pieces, using the spiedies sauce as a dressing.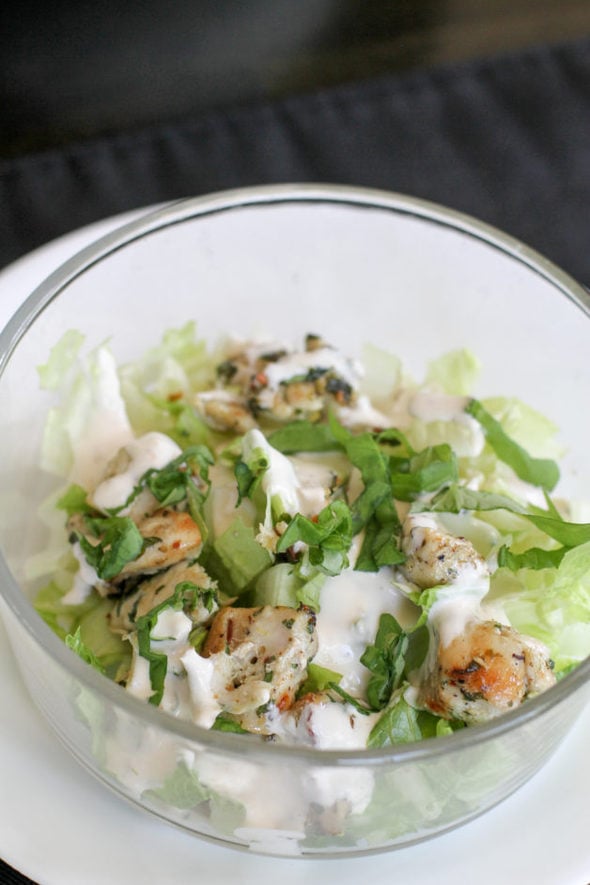 lunch | but not for me!
Usually my kids fend for themselves at breakfast and lunch, but when I saw that we had leftover chicken and leftover French bread, I threw together a lunch pizza for Zoe.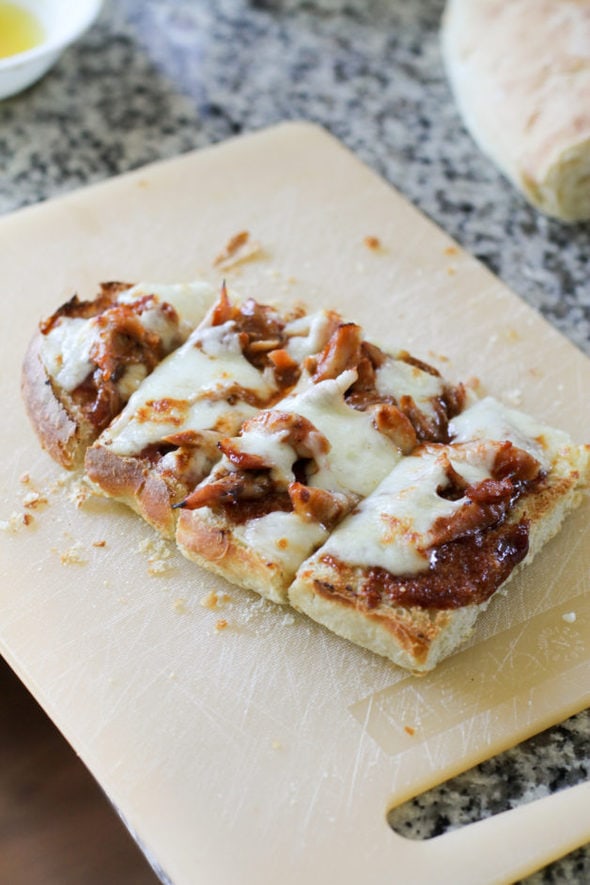 lunch | peppers, eggs, sweet potatoes
Hungry Harvest sent me a bunch of tiny sweet potatoes + multiple red peppers.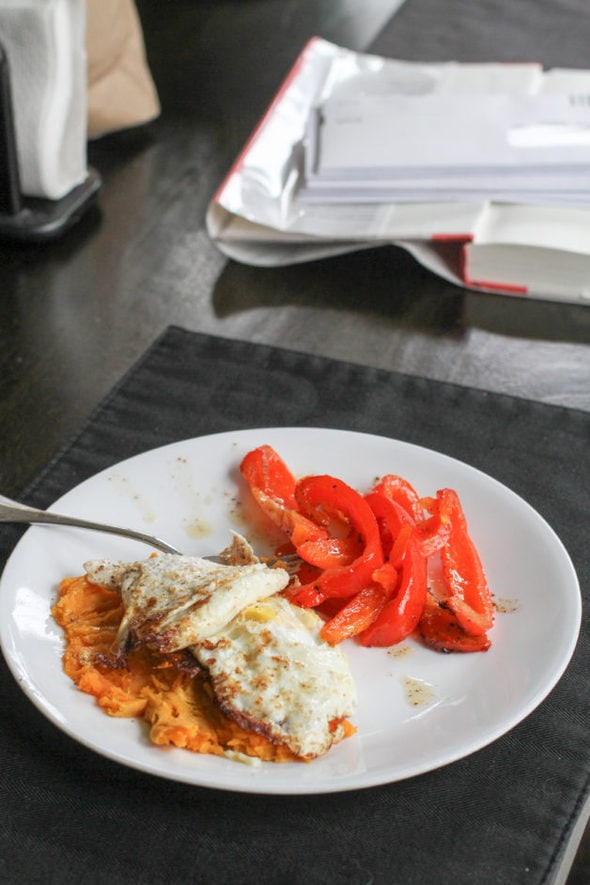 lunch | peppers, eggs, sweet potatoes, II
Same meal, different day, different plate!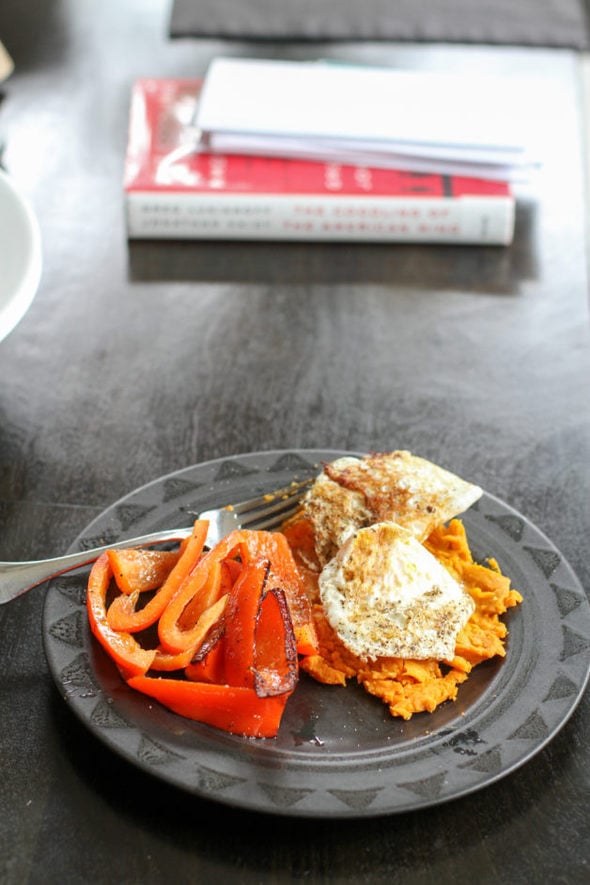 lunch | sweet potatoes
More Hungry Harvest sweet potatoes, plus some leftover chicken sausage, a Hungry Harvest pear, and the last slice of Muenster cheese.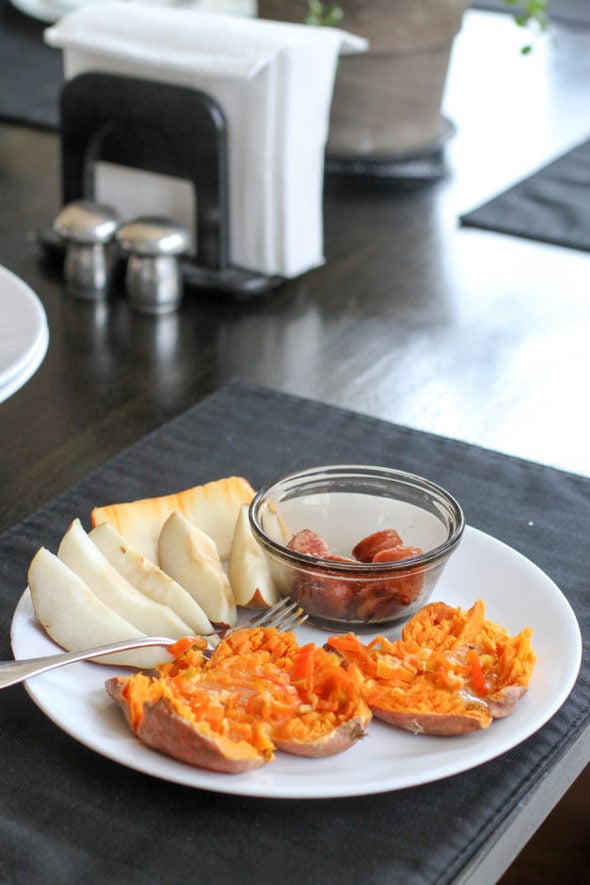 Lunch | Spinach salad with leftover potatoes + fried eggs
I heated up some leftover roasted potatoes in a skillet, fried two eggs, and put them on top of spinach. Apple on the side. 🙂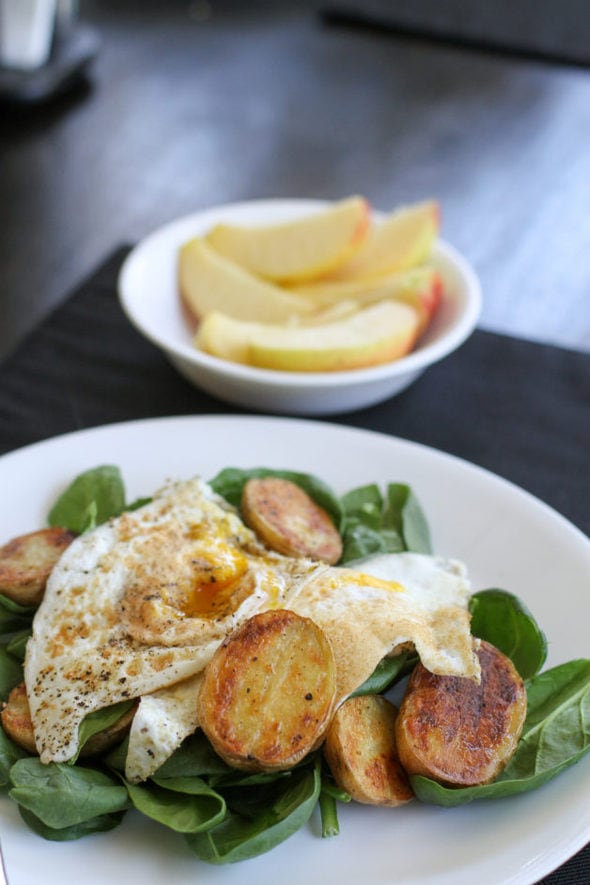 lunch | turkey sandwich
This one used the last of the turkey, plus a Hungry Harvest pear and some Hungry Harvest carrots. Aldi hummus for the carrots.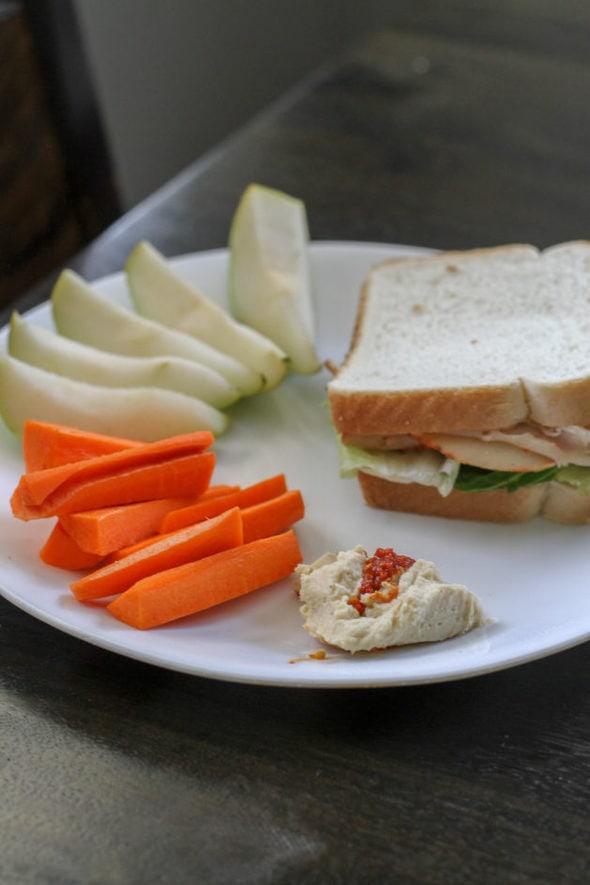 lunch | leftover curry
Sometimes food-waste-fighting is extremely basic: heat up leftovers!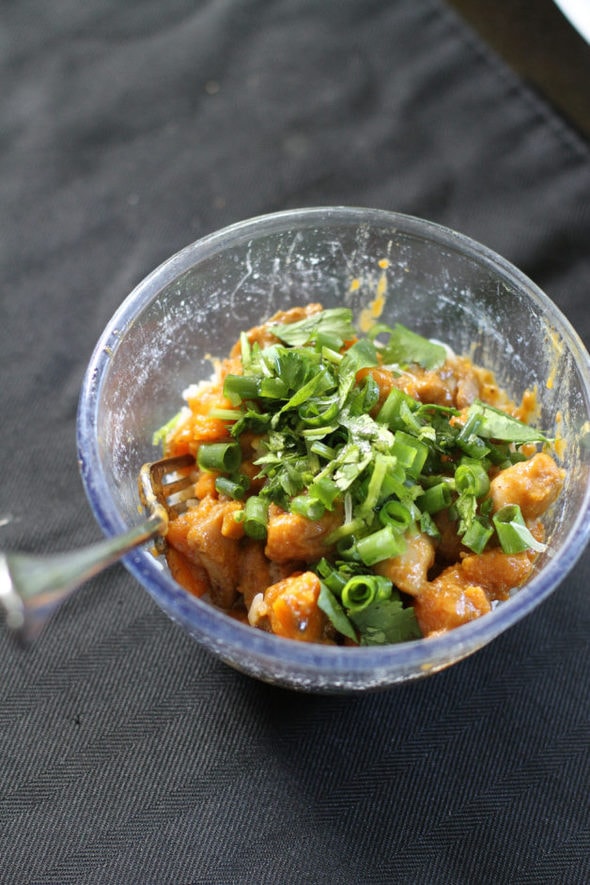 lunch | chicken salad
Leftover brineraded chicken, lettuce, and leftover basil mayo sauce.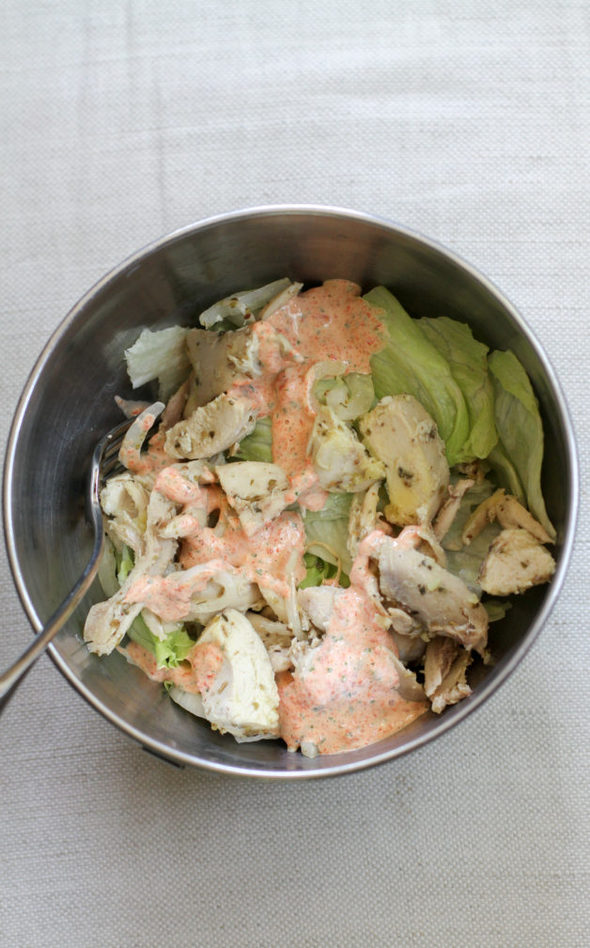 And that wraps up this collection!
Want more? Here's the first edition of my breakfast/lunch series.