I recently shared a collection of breakfast and lunch photos, all with a bent towards using up odds and ends in the name of avoiding food waste.
And since enough readers found that to be helpful, I've got another such collection for you today!
breakfast | carrot oats with an orange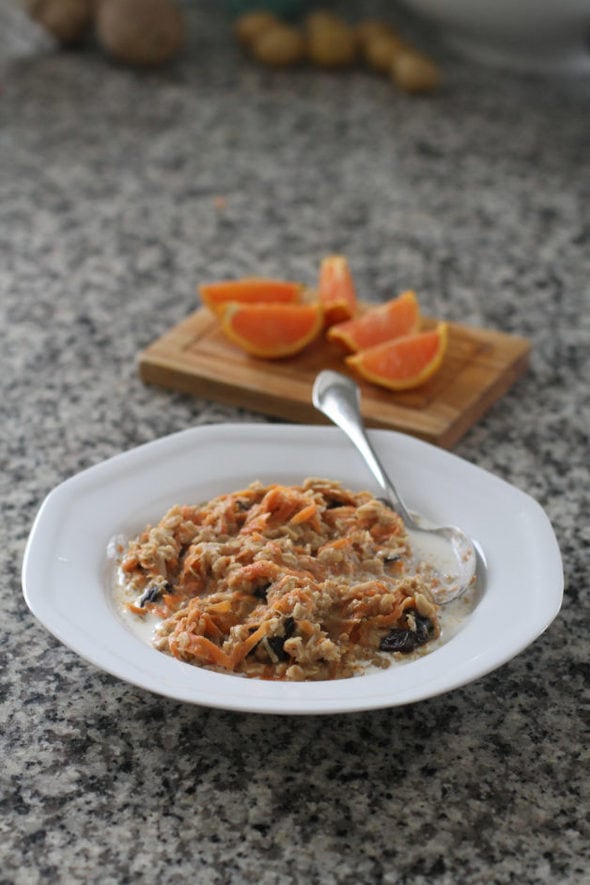 These used up some extra carrots from Hungry Harvest, plus some of those leathery prunes.
On a reader's suggestion I've been adding orange peel to my oats (so good!) and the orange I ate that day was one that had been zested for oatmeal.
You are gonna see a lot of oatmeal in this post, so here's a link to how I make my single-serving oatmeal.
breakfast | oatmeal, cottage cheese, and an orange
More prunes! And on this day I tried adding turmeric to my oatmeal. I learned that I am not a fan.
Cottage cheese on the side, plus a blood orange from Hungry Harvest.
breakfast | potato patty, sausage, and guacamole
Occasionally I do switch up the oatmeal routine!
This time I added an egg to some leftover mashed potatoes and fried it in bacon grease, along with a sliced turkey sausage from a package I bought on clearance.
Guacamole on the side to use avocados from Hungry Harvest.
breakfast | carrot oats + blood orange
This time, I was using up currants in my oats.
Blood orange from Hungry Harvest of course, and same for the carrots in my oats.
breakfast | oatmeal + cottage cheese + fruit
I do make my oatmeal with a combo of milk and water, but if I have cottage cheese around, I like to have a bowl of that for some extra protein.
Of course, I zested this orange into my oatmeal before slicing it up.
breakfast | scrambled eggs + veggies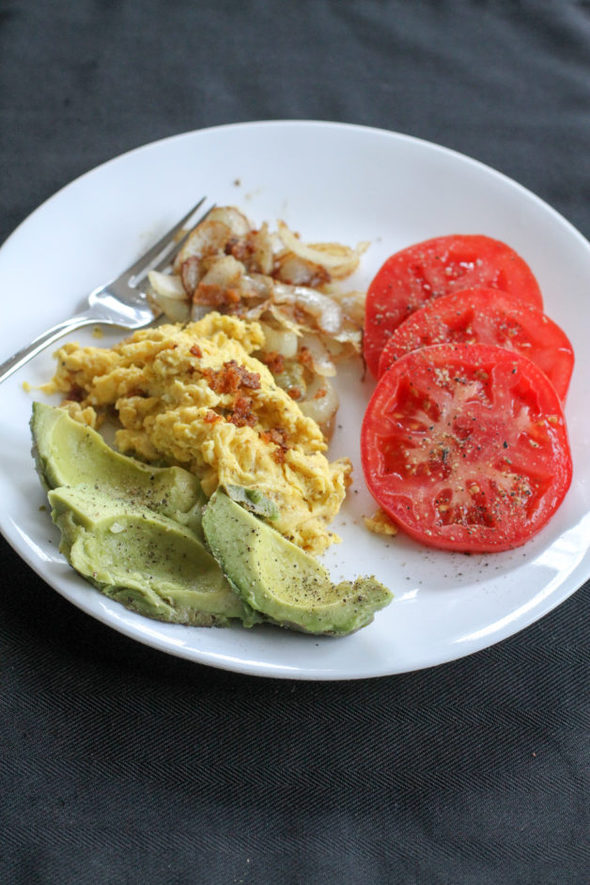 I had part of an onion left from something else, so I fried that up with a little leftover bacon and ate it with scrambled eggs and a Hungry Harvest avocado.
The tomato was partially used (I think for a burger?), so I sliced the rest of that up and added it to my plate.
breakfast | oatmeal + cottage cheese + fruit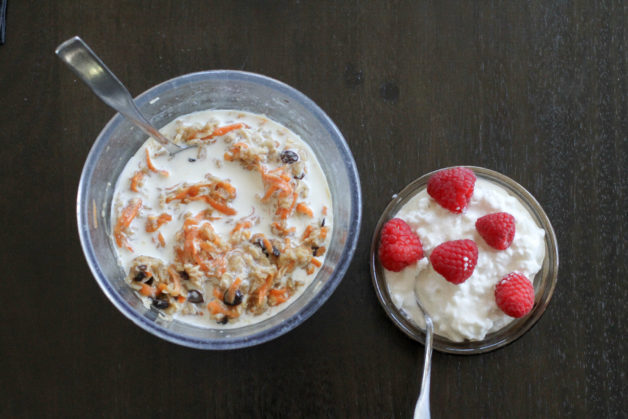 Another day, another bowl of carrot and dried fruit oatmeal!
breakfast | eggs, sausage, carrots, and guacamole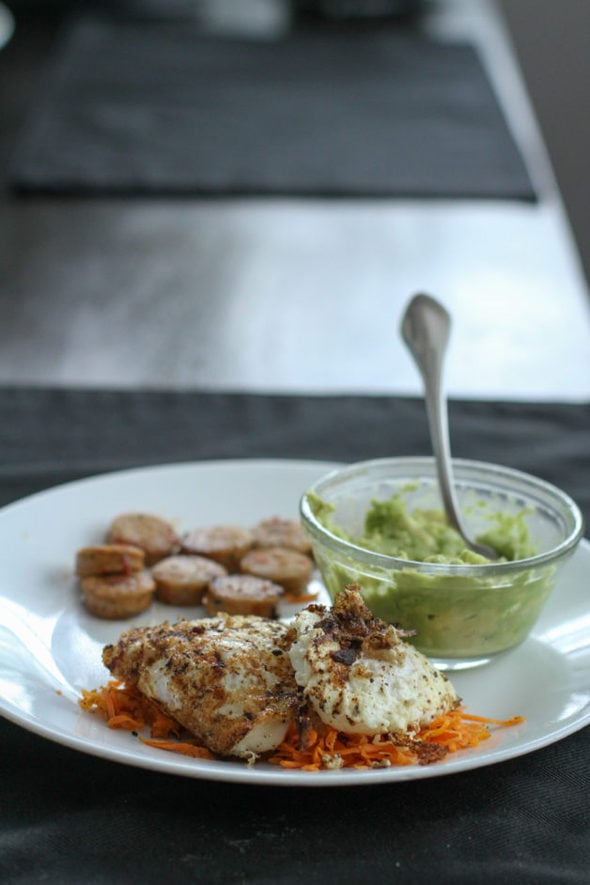 I had some shredded carrots in the fridge from the previous day's oatmeal, so I sautéed them and topped them with two fried eggs.
I also browned another one of those clearance-purchased chicken sausages, and made a small bowl of guacamole.
breakfast | more oatmeal + pineapple and cottage cheese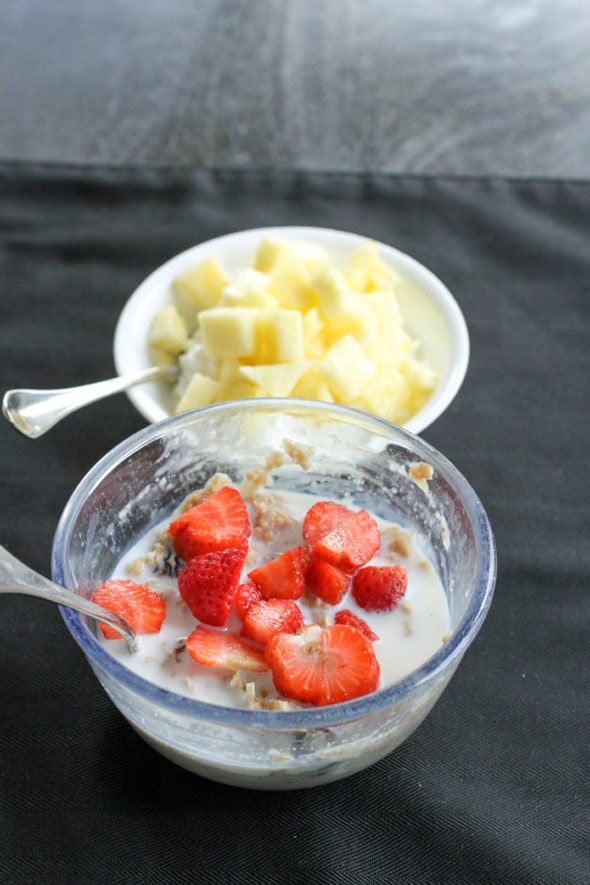 Cottage cheese topped with the last of the pineapple I cut up, plus a bowl of oats (hello, prunes!).
I was out of oranges so I tried lemon zest instead, and I learned that lemon in my oats is not my favorite thing.
breakfast | oatmeal with sautéed apples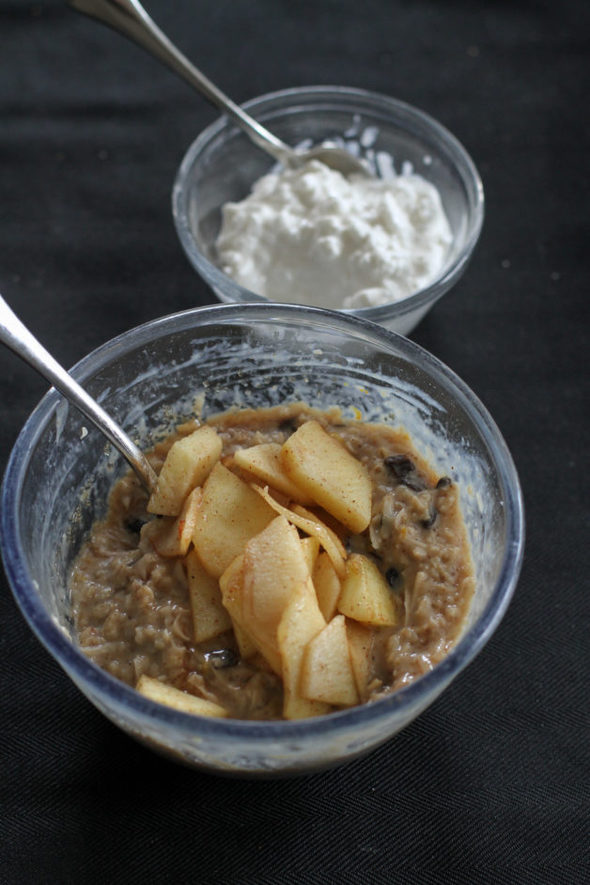 I had a bruised apple in the fridge, so I sautéed that with butter and cinnamon and ate it on top of my oatmeal.
(Which, of course, had prunes in it.)
Cottage cheese on the side for more protein!
lunch | leftover chicken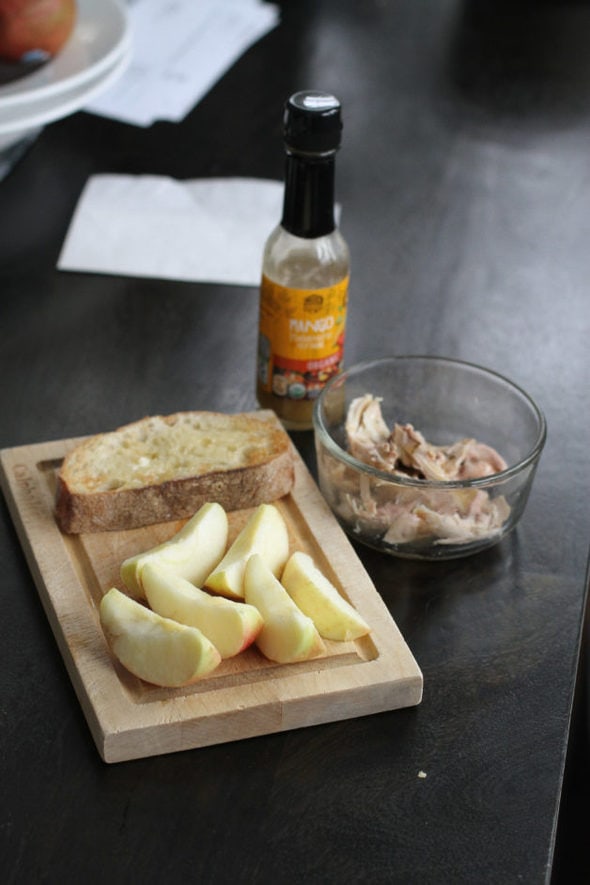 Nothing too creative here; just leftover chicken topped with mango hot sauce, toast from the previous night's loaf, plus an apple.
lunch | mashed potatoes + smoked chicken + a pear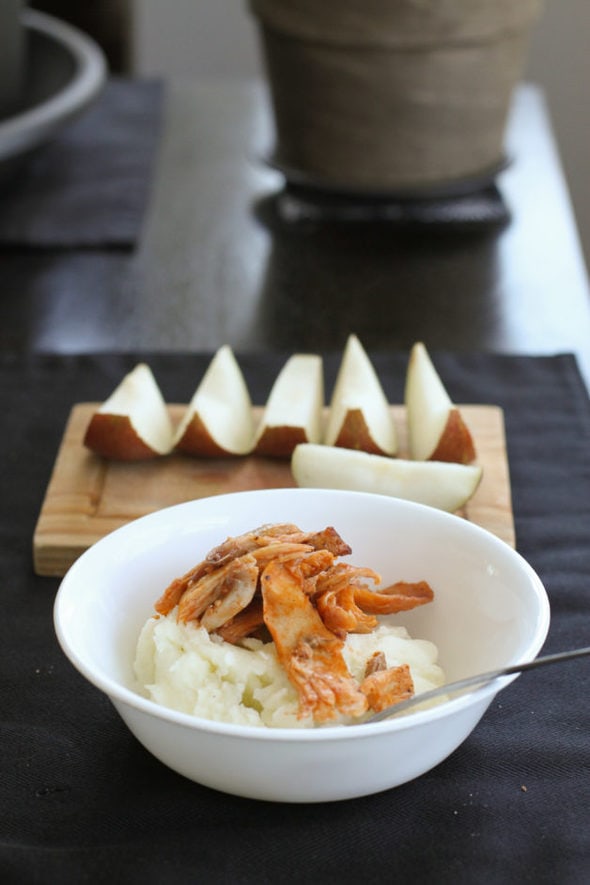 I made a small pot of mashed potatoes to use up a few random potatoes from Hungry Harvest, and topped them with smoked chicken that I had made.
And I cut up a pear from Hungry Harvest.
lunch | panini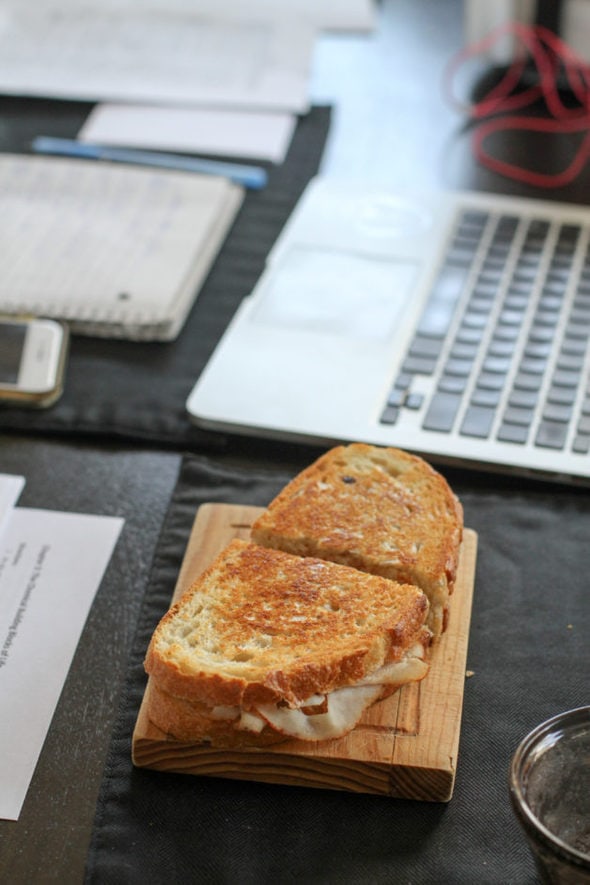 Grilled sandwiches are a great way to use up bits of meat, veggies, and cheese.
lunch | leftover pizza + random sides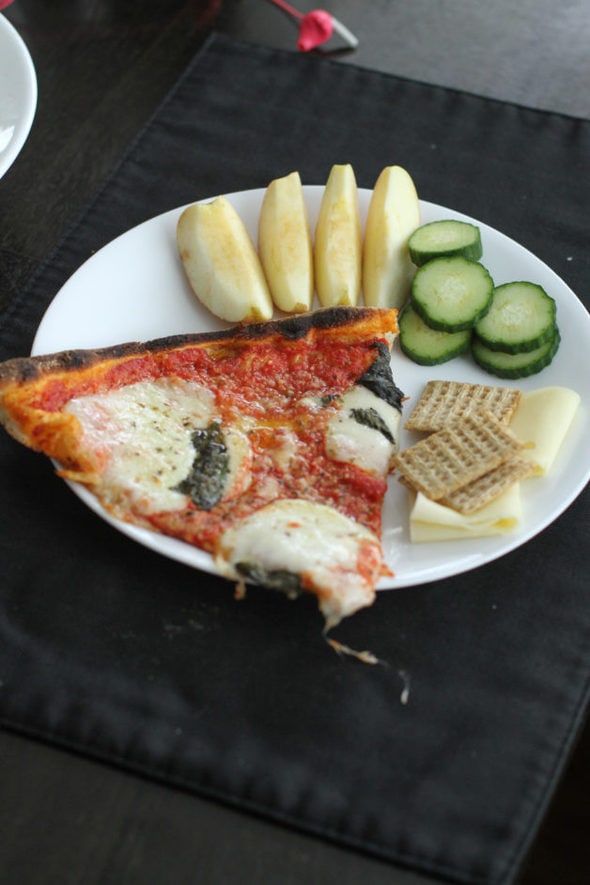 This pizza was leftover from a takeout date night; I heated it up in the oven under the broiler because why not? I'm at home!
And pizza is massively better when it is not microwaved.
Some random produce on the side, plus some crackers and the last of a package of Swiss cheese.
lunch | guacamole + chips + sausage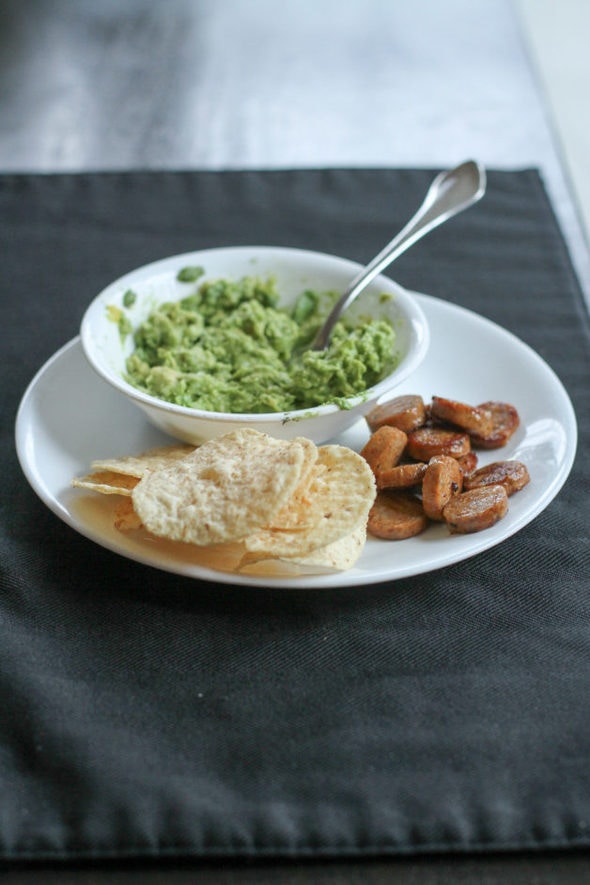 Those clearance chicken sausages do keep showing up! I like them the best sliced and then browned in a cast iron pan with a little bacon grease.
Bonus: they heat up way faster this way than if you leave them whole.
I made a little bowl of guacamole to use up an avocado and I ate that with chips.
lunch | couscous with fried eggs and carrots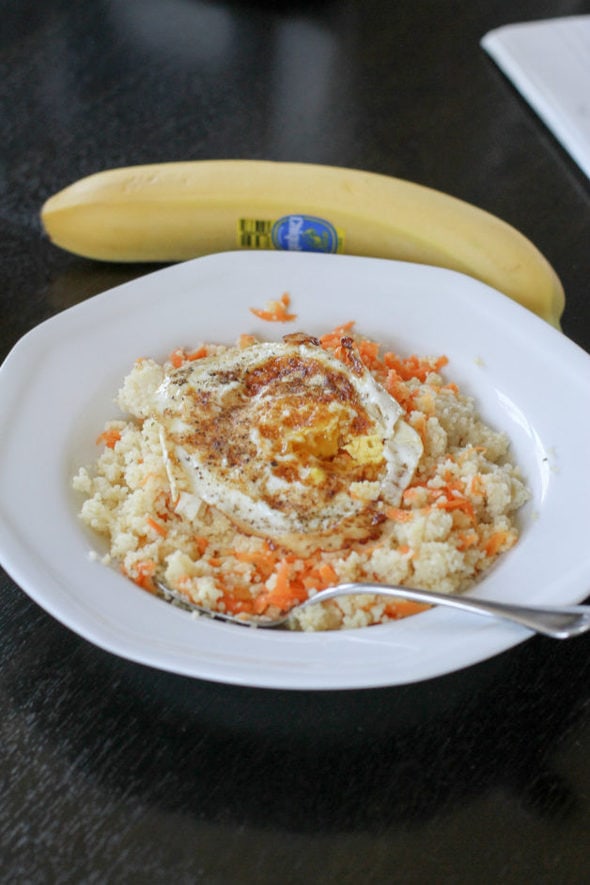 We had some leftover couscous, so I heated that up with some shredded carrots, and added two fried eggs.
lunch | couscous, but make it uglier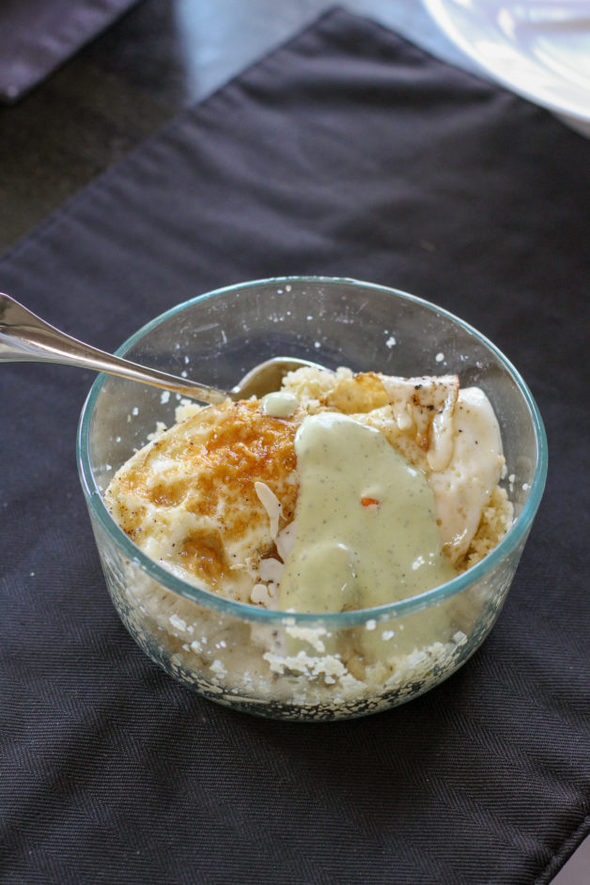 Same deal as the previous photo, except I didn't do much to make my lunch beautiful that day!
lunch | quesadilla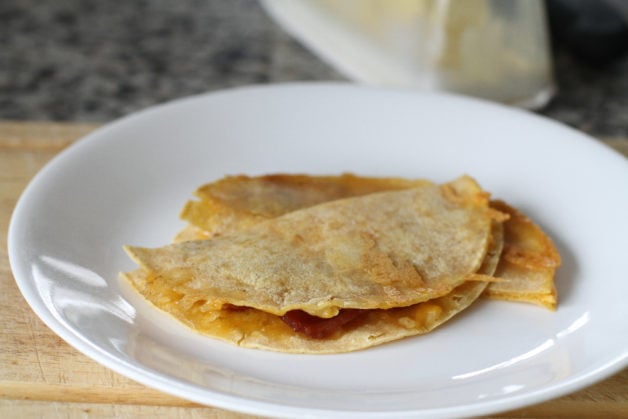 I used up the last two corn tortillas, plus a little bacon, and the last of the cheddar cheese.
Unpictured: an orange on the side.
lunch | peanut butter toast + banana
Sometimes my lunches are very low-effort. This day I needed something fast before I headed out to help my pregnant cousin, so I just made toast and I grabbed a banana that someone else had opened but forgotten about.
I know some people think toast with butter and peanut butter is gross, but Lisey and I love it!
And the seedy bread + peanut butter + butter does have stick-to-your-ribs staying power.
lunch | leftover Korean beef bowl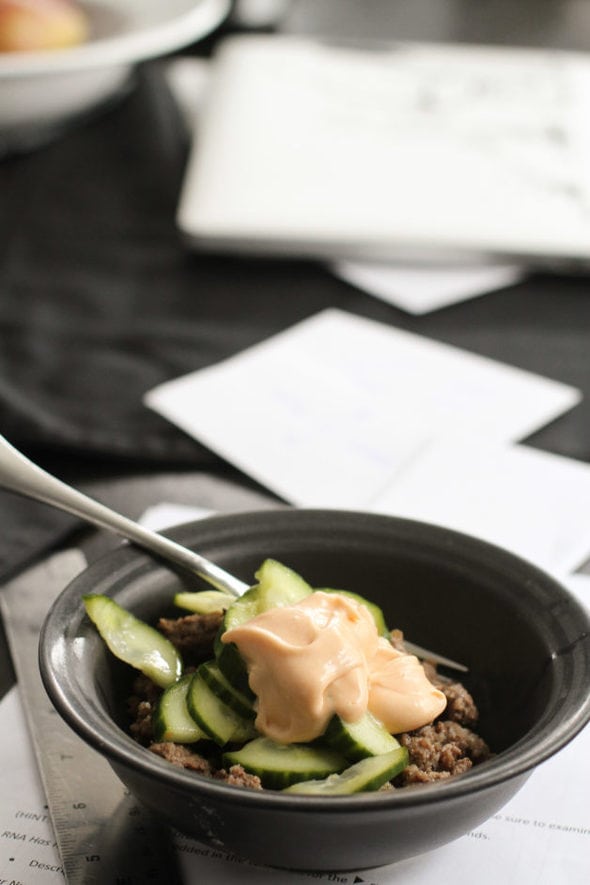 These are leftovers from the Korean lettuce wraps I make, just piled into a bowl.
_____________
And that's the end of this round of anti-food waste breakfasts and lunches!
In case you missed the first round, you can see another set of breakfast and lunch photos here.