1. I got some free bowls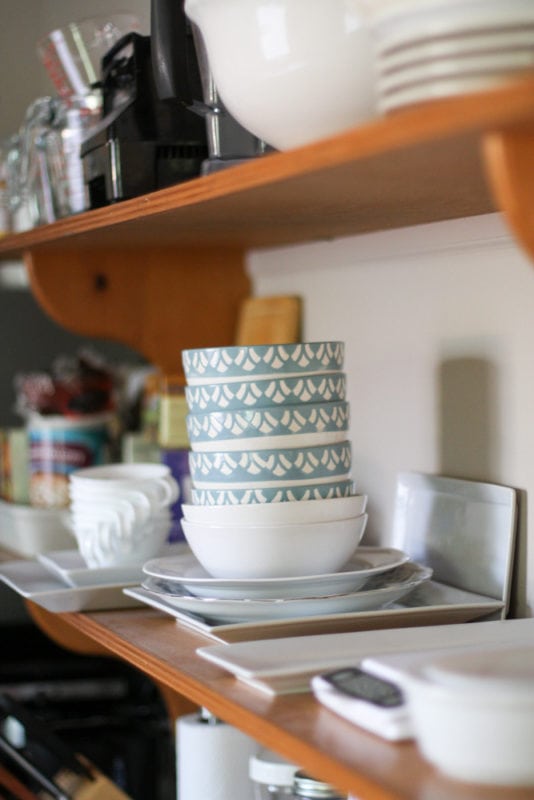 We had been making do with two cereal bowls plus some weird flat-ish bowls from the abandoned house. It was workable, but not ideal.
So when I saw that someone was offering a set of bowls on my Buy Nothing Group, I said, "Oooh, yes please."
These are perfect for us.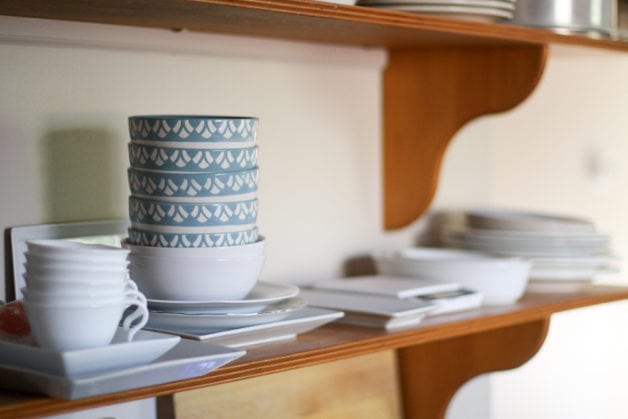 And since pretty much all my other dishes are white, these look nice on the open shelving.
More about Buy Nothing groups here (plus some photos of other goodies I've snagged!)
2. I bought a knife block from Facebook Marketplace
My knives have been jumbled in the silverware drawer ever since I moved here. And on Sunday of this week, I randomly decided that I was getting really tired of not having a knife block.
So, I found one on my Buy Nothing group. Sadly, it was too small to fit my chef's knife, which is the main one I use. So, I will pass that block on to someone else.
But I did find a larger Henckels knife block on Facebook Marketplace for $15.
Now my knives are tidy and easily accessible, and this block is as nice as the one I had at my other house. 🙂
3. I oiled my knives
As I was putting my knives into the new knife block, I realized that some of my abandoned-house knives had super dry handles.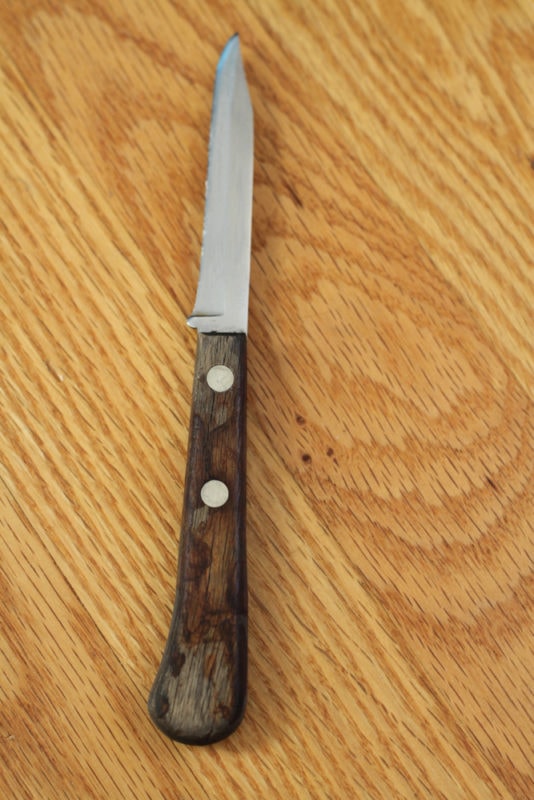 (presumably from the previous owner putting them in the dishwasher!)
So, I used my Boos Block oil to remoisturize them, and now they look way newer.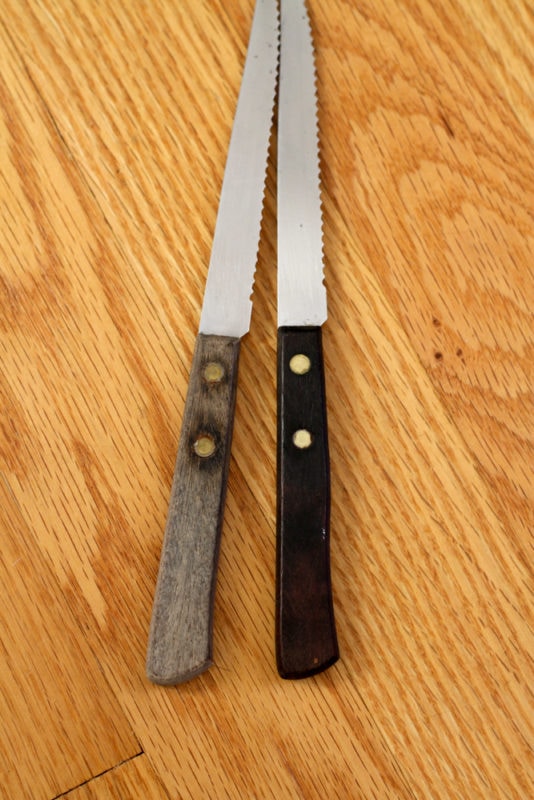 More importantly, the wood is protected.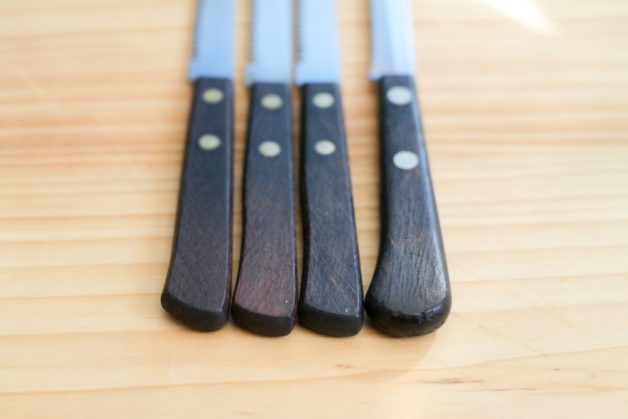 I think there are cheaper oiling alternatives out there, but I got this $15 container of Boos oil with a cutting board in 2012, and it's still half full. You only need a little at a time.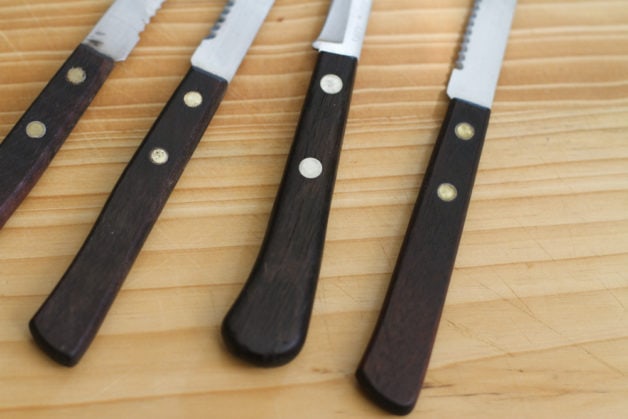 Oiling dry wood is so rewarding; it almost makes me wish I had more dry knife handles!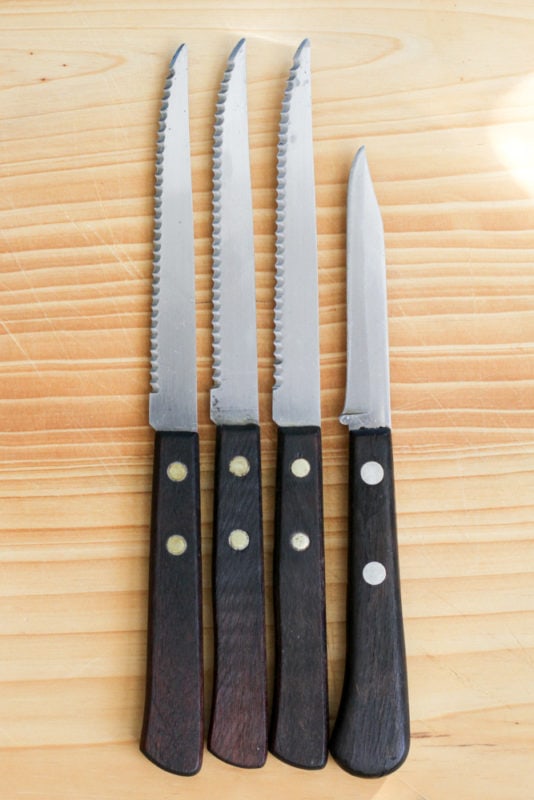 4. I made yogurt and granola
Homemade yogurt topped with homemade granola makes for a very inexpensive breakfast.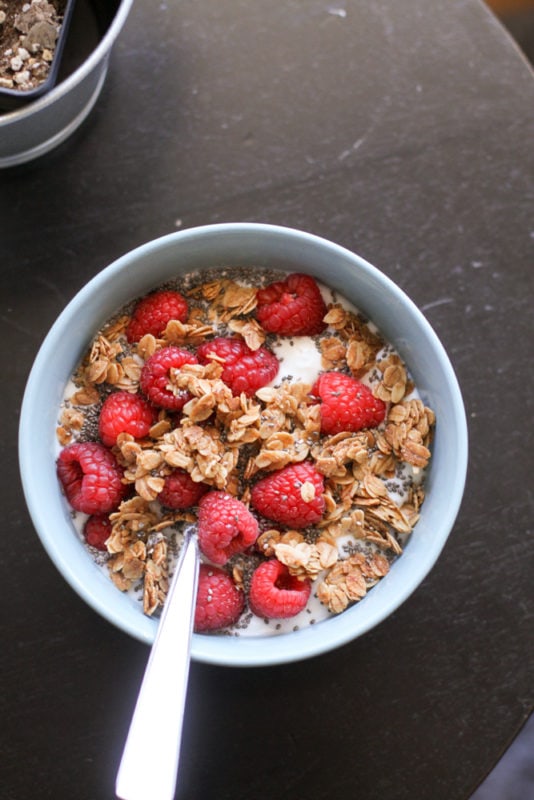 Raspberries and chia seeds are from Aldi. Bowls: from the Buy Nothing group. 🙂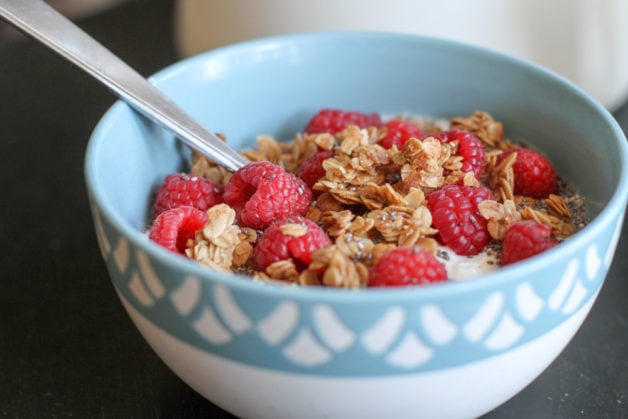 5. I…
walked to school even in the 36-degree weather 😉
used a bunch of leftovers to make a taco salad for lunch yesterday
used the backs of chemistry homework paper as scratch paper
used Get Upside for a gas discount (Use this link and enter code AFF25 for a $0.25/gallon extra discount)
made lots of pots of coffee at home
Your turn! What frugal things have you been up to?