If you follow me on social media, particularly on Instagram, you've seen that I have been busy cleaning up bins of dishes that my sister-in-law and I rescued from an abandoned house.
Multiple readers have wondered, "What is the story behind this house?"
So, since I don't have any Meet a Reader posts in the queue (feel free to volunteer!), I figure I'd use today's post to answer the most common questions I get about the house.
Why did your brother buy this house?
Well. He is such a whiz at home-buying; he owns several houses that he rents out, and he is always keeping an eye on the housing market around here.
So, when this very cheap house popped up only two streets over from his current house, he snapped it up. He's going to gut it, remodel it, and then rent it out.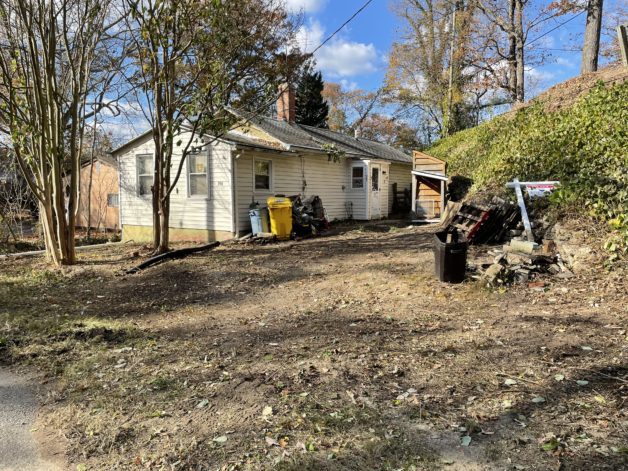 Since it's so close to his own house, it's going to be very easy to keep an eye on it; it's a perfect location!
Why was the house abandoned?
We haven't pieced together the whole story, but here's what we think happened.
At one time, a married couple seems to have lived there, but about 15 years ago, there was a divorce (I came across the papers when I was cleaning out drawers over there.)
After that, it appears that the woman in the marriage lived in the house on her own, and several years ago, she died.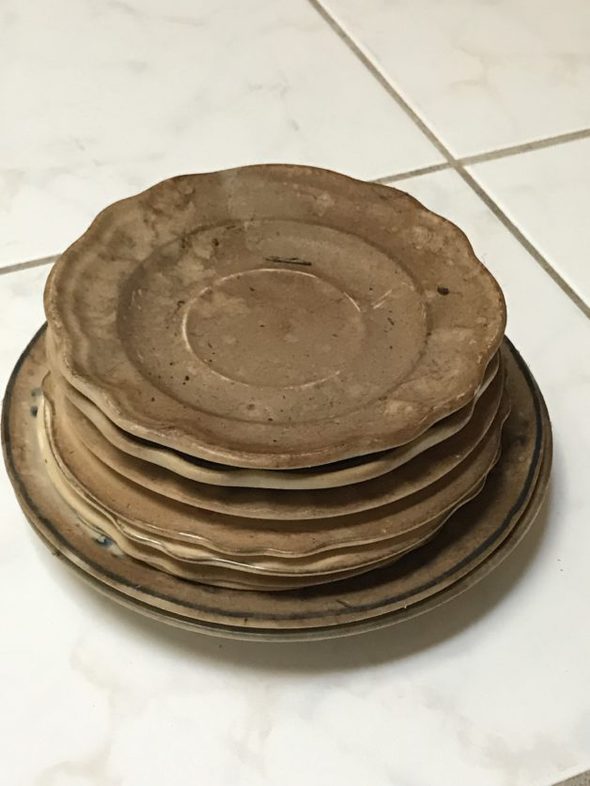 For reasons unknown to us, no one did anything significant with the house after this woman's death.
We can tell she had children, based on photos on the walls in the house, but maybe they live far away and couldn't come take care of it.
It does look like someone tried to start cleaning it out the house, but they quit pretty shortly after starting; we can see several areas where things are partially sorted into boxes.
Why did the house finally go up for sale?
As I understand it, some kind of tax bill was finally coming due for the property, so then the family just put it up for sale as-is; they probably figured that was a better option than paying taxes for a house no one is living in.
Why is everything in the house so dirty?
This is kind of a mystery to me! I know that dust settles on things as a house sits, but so many things in this house are more than just dusty.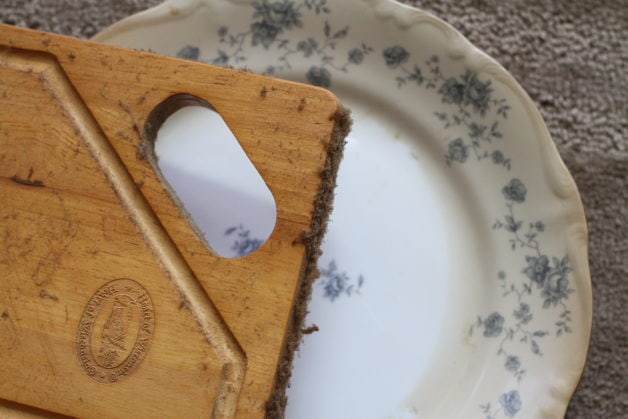 My nose tells me that this was a home that was smoked-in, so I think that is part of the issue.
The smoke residue is probably what left the sticky brown residue on the dishes, and then the dust really stuck to that residue.
Why is there so much stuff in the house?
Based on some of the things we've found in the house, it seems like the homeowner may have struggled with some type of mental illness.
I know people who are facing mental health challenges often find themselves unable to maintain order in their homes, so I am wondering if that's why this house is just stuffed to the gills with…stuff.
As we've cleaned out the house, my sister-in-law and I have felt a lot of compassion for this lady; it seems like she led a rather lonely life, in a house that could have used a LOT of repairs.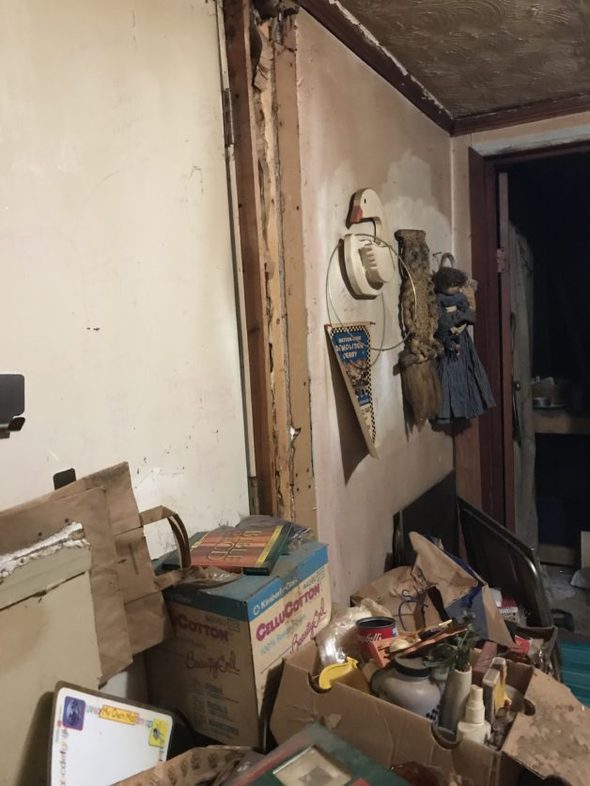 I like to think that she would be happy if she knew we were taking good care of the things she left behind. 🙂
How are you cleaning all of this stuff?
Mostly with just soap, water, and elbow grease!
I have thrown some of the sturdier dishes into the dishwasher, but some of it really needs hand-washing, like the china with metallic accents.
And some of the kitchenware is old enough to predate automatic dishwashers, so I hand wash those things.
Is any of this stuff valuable?
Not really. There's definitely nothing that was expensive initially; anything in this house that has value is simply valuable because of its age.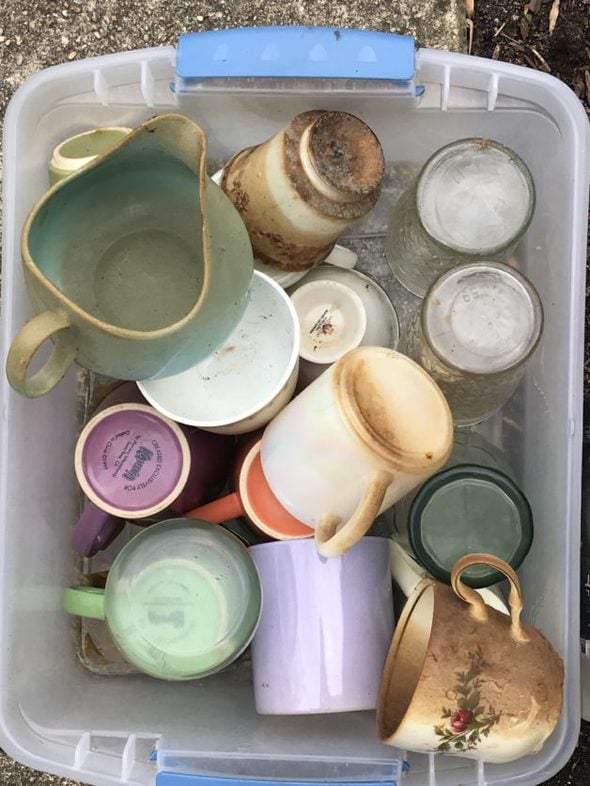 As we work through the bins of these dishes, I keep wondering how she came to own all of these.
There's SUCH a random assortment of things; various pieces of mismatched china, some usual household dishes like Corelle Ware, some pieces that are definitely from a restaurant (like super thick plates and mugs), and more.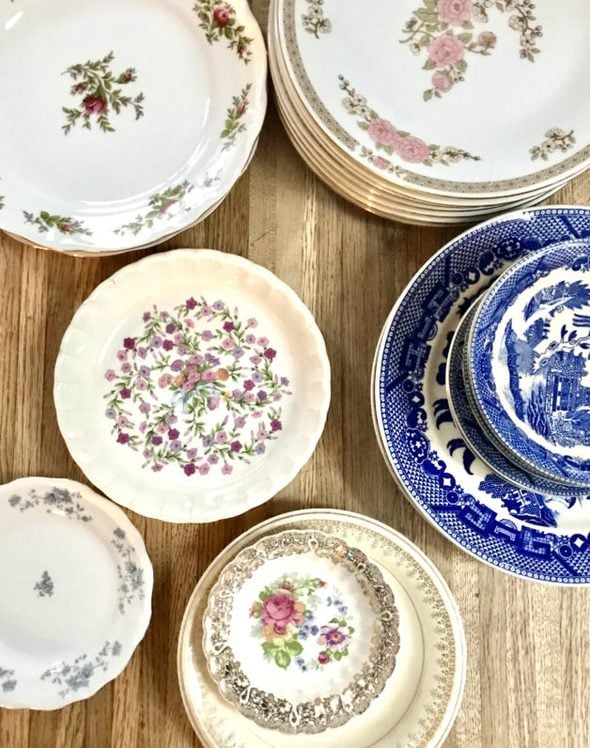 I am sure there are interesting stories that go with these dishes, but alas, they'll have to remain a mystery.
What are you going to do with all these dishes?
We have found some really interesting and beautiful things in our treasure hunts, and we are keeping some of those. As you might imagine, Sonia's vintage-loving self has squirreled away a number of things for her future household.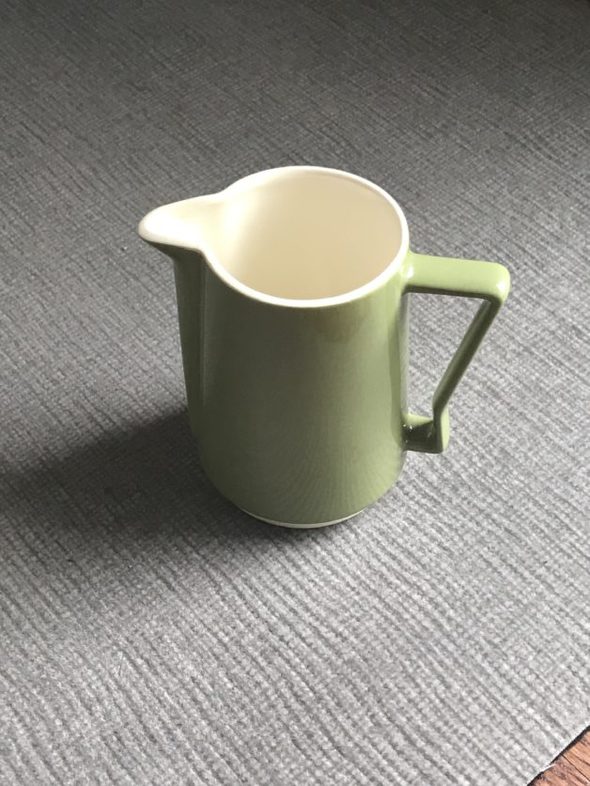 And I gave a whole toolbox full of tools to Lisey; she was delighted!
We may sell some of the things online, and whatever we don't want to sell or keep, we will donate.
My sister-in-law and I just hate to see useful things go to waste, so as long as these dishes make it into the hands of someone who will love and appreciate them, we are happy. 🙂
Any other questions? Let me know!