1. I got turkey necks from my Buy Nothing group
I know people often get food from their Buy Nothing groups but this is my first time!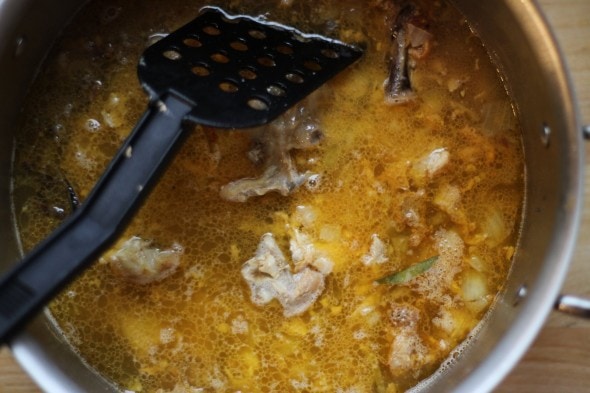 Someone was offering frozen turkey necks, and I figured that I could use them to make broth. It is winter, after all, and that's a prime time to have broth in the freezer for soup-making.
Here's how I make broth that is actually tasty.
And here's a post about Buy Nothing groups.
2. I avoided lots of food waste
This week I:
made cinnamon bread with some extra milk
baked a spaghetti squash that I'd been ignoring for a while
steamed some small squashes from Hungry Harvest
crisped up some stale tortilla chips in the oven and used them for a salad topping
cut up all the wrinkly apples and made a small pot of applesauce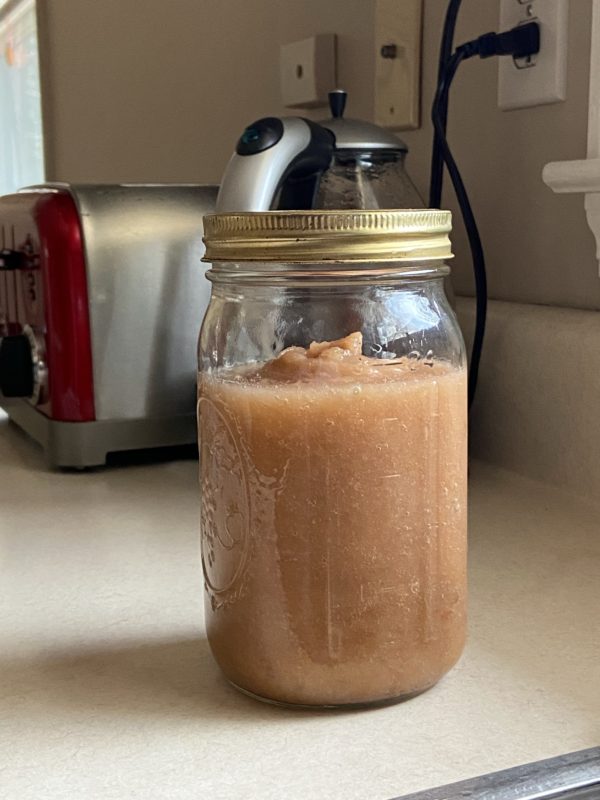 3. I used the last bit of squash in my oatmeal
I have added pumpkin to my oatmeal before, so I figured the last bit of butternut squash would be fine in my oats.
I would give this a 5/10…it was tolerable, and I did use up the squash, but it wasn't my favorite oatmeal iteration.
My chocolate oatmeal is way better. 😉
4. I got two bags of hamster bedding for free
Someone on a Facebook group was offering two almost-full bags of the exact bedding Zoe uses for her hamster! So, I picked them up for her.
(This was on a local Free Stuff group, which is fairly similar to the Buy Nothing group).
5. I made seven new eBay listings
With my newfound free time now that I'm not in school, I've been doing some decluttering. I've given away quite a bit of stuff on my Buy Nothing group, but I also listed some of our extra stuff on eBay.
This isn't an immediately rewarding frugal activity, but I've been doing this long enough to know that most things do eventually sell on eBay. The time investment will pay off later.
(And honestly, with the eBay app, it's so fast to add photos to listings. That really speeds up the listing process!)
Your turn! What frugal things have you been up to?