Today's question comes from one of my own cousins! Jenna lives in California and she and her husband have two little boys; a preschooler and a newborn.
Here's a picture of Jenna and me in 1994. 🙂
What do you do to treat laundry stains? I am in the thick of it now with 2 babes between food, spit up, poop/pee, dirt etc. I used to hand scrub every spot before putting in the wash but it's just not practical anymore.

I've been using oxiclean stain remover spray on EVERYTHING lately but end up using like a whole bottle per giant load. It gets the job done but I think it's kind of hard on the clothes (and costly in the end).
I didn't have much in the way of creative solutions for Jenna (I mostly just used Shout, purchased in a giant container from Costco), so I asked her if I could use her question for an Ask the Readers post, and she said, "Yes, please!"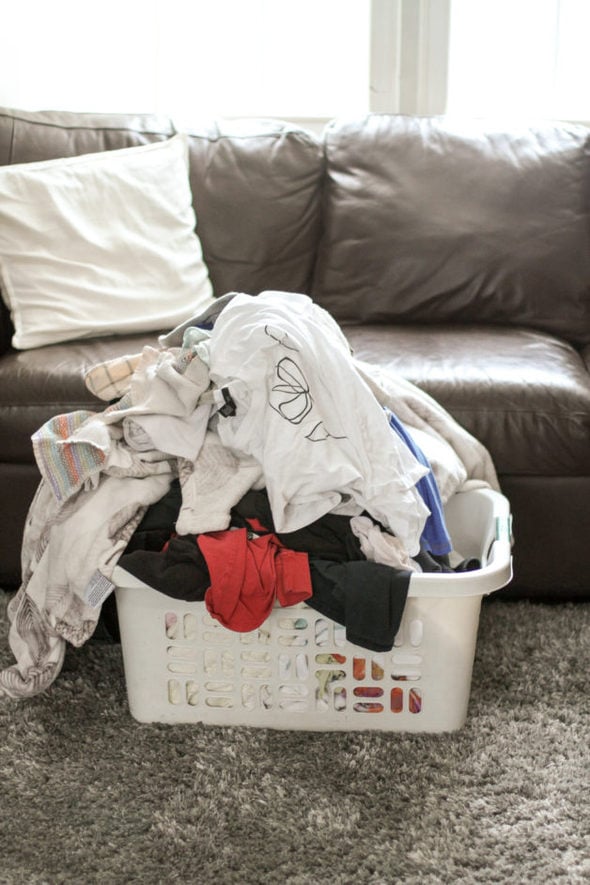 I do have one tip for stubborn stains: if the stain is food-based (like a tomato sauce stain), you can place the item in direct sunlight, and the sun will usually make the stain disappear.
Obviously, you wouldn't want to do this repeatedly with dark clothes because the whole outfit would fade. But for light-colored fabrics, this works super well.
So, whatcha got for Jenna? She needs a cost-effective, easy-to-apply stain remover solution.